Improve Your English Grammar, Advanced: Videos and Practice
Learn more of the basics of English grammar. Designed to help writers, students, and English-language learners.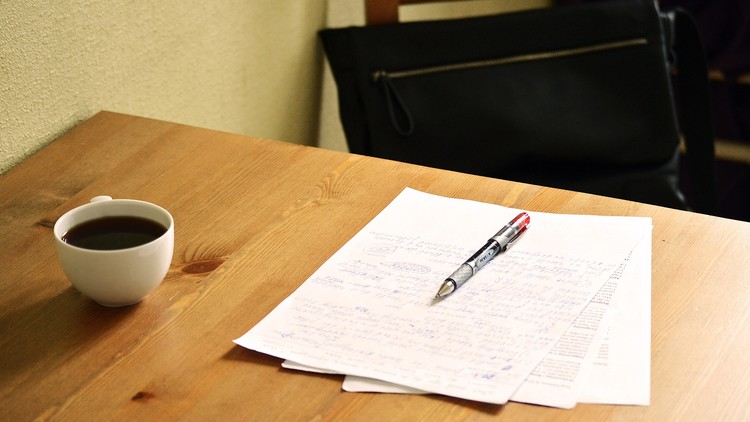 What you will learn

Students will improve their grammar skills appropriate for professional, academic, or informal situations.

Students will make fewer grammar mistakes when taking tests or writing professionally in English.

Students will get higher scores on English grammar tests in school or at a university.

Students will identify and correct the most common sentence writing errors.
Description

Learn how to find and fix common English grammar mistakes with a native-speaking English instructor with 20 years teaching experience!

Improve Your English Grammar is a comprehensive online course designed to provide students with the English grammar skills necessary for success in professional, academic, and social situations. The advanced course consists of 9 more video lectures with several printable grammar activities to reinforce the concepts discussed in each lecture. This course will take approximately 1-2 weeks to complete, but the actual time will vary depending on the individual learner.

All chapters provide a brief review of the basic forms of each topic, which is followed by an online practice at the end of each lecture. The supplemental grammar activities are printable and include answer keys for reference. Ultimately, this course will enable students to sound more articulate, well-educated, and overall more professional in their speech and writing.

Topics include:

Nouns and Pronouns

Adjectives and Adverbs

Prepositions and Conjunctions

Punctuation, Part 1

Punctuation, Part 2

Capitalization and Numbers

Interjections, Exclamations, and Imperatives

Subjects, Verbs, and Agreement

Predicate and Subject Complements

Clauses

Direct and Indirect Objects

Verb Tenses, Forms, and Moods

Faulty Comparisons

Types of Sentences and Sentence Problems

Let us help you improve your English grammar, one lesson at a time!
Content

Introduction

Introduction

Adjectives and Adverbs

Confusing Word Choices

Pronoun Agreement

Subject Verb Agreement

Coordination and Subordaination

Degree of Modifiers

Misplaced Modifiers

Parallel Structure
Coupons

| Submit by | Date | Coupon Code | Discount | Emitted/Used | Status |
| --- | --- | --- | --- | --- | --- |
| - | 6/5/2019 | FREEGRAMMAR | 100% OFF | | expired |
4/18/2018
course created date
6/5/2019
course indexed date