How to Travel around the World with Indian Passport
Travel to explore, Travel to make friends, Travel to make beautiful memories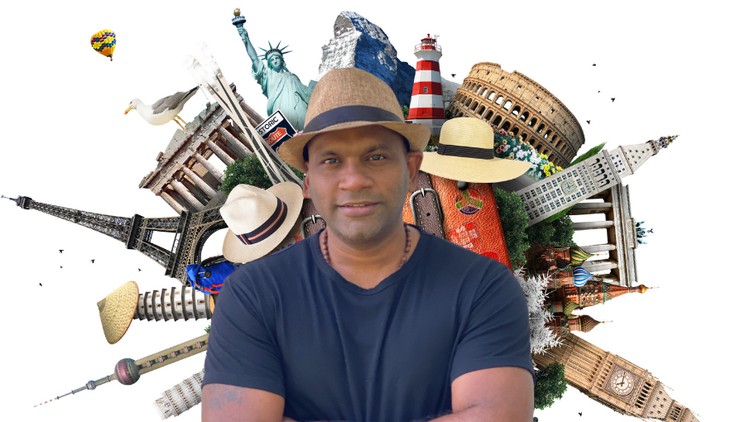 What you will learn
How to get visas to different countries as an Indian citizen
Learn about visa free traveling for Indian passport holders
Why visas get rejected and how to avoid them
Digital nomad visas for Indians
How to prepare yourself for world traveling
How to make money while Travelling
How to make freinds while traveling
How to get best deals on flight tickets and stays
How to travel on budget or travel for free
Description
Do you ever feel trapped in your daily routine at home? You are not alone! The mainstream 9-to-5 work life has been ingrained in our minds from a young age. Our lives are shaped by the principles of growing a career, having a family, owning a house, and earning a consistent income. However, have you ever wondered if there is a deeper meaning behind all that commotion?
More often people are feeling burnt out and stressed. They feel overwhelmed, emotionally drained, and unable to meet the endless demands of work and home. Even though work is a big part of our time, there is so much more to life than work. We don't live to work, but we work so that we can live!
What better remedy is there than to travel? Traveling makes you feel alive again. It can become a life-changing experience that will not only revive you but also enable you to grow as a person. Different landscapes, activities, traditions, and cultures can give you a new perspective on your life as well as on the world. The Benefits of traveling are infinite!
Find 5 Reasons Why YOU Should Travel the World in the infographic below and more details about each reason in this article! There is so much to see and explore in this beautiful world, take that opportunity to go and see.

1. Traveling is a break from routine
2. Travel makes you happy!
3. Traveling helps you discover who you really are
4. Traveling expands your horizons
5. Traveling gives you a sense of appreciation
Content
Introduction
Introduction
Course Structure
Indian Passport
Indian Passport and How to Apply
How to take care of your Passport
Passport Free Travelling for Indian Citizens
All available Visas for Indian Citizens
Visit Visas for Indian Citizens
Visa Types
Visa Free Travelling
Visa on Arrival for Indian Citizens
E-Visa for Indian Citizens
Visa Required Countries for Indian Citizens
All About Schengen Visas
Substitute Visa
Visa Documentation
Visa Documentation
Never Lie
Why Visas get Rejected
Proof of Funds
Travel Insurance
Working Holiday Visas for Indian Citizens
Working Holiday Visa for Indian Citizens
Digital Nomad Visas
How to Make Money While Traveling
Best Deals to Travel Cheap
Best Deals on Flights
Best Deals on Stay
Data and Internet While Traveling
Car Rentals
Travel care before Flying: Do's and Don'ts
Secure Your Luggage
Secure your Documentation
Travel Medical Kit
When in a foreign Country : Do's and Don'ts
Tourist Traps and Scams you should about
How to Make Friends while Traveling
How to be the Best Ambassador of your Country
International Transcations
Desi People While Abroad
Try Local Cuisines
Smell Good
Disclaimer
Reviews
Some good inputs. Gives you a kickstart if you plan to travel internationally. There is some room to improvement but still alot of valuable information
Great course, explained everything in detail. Highly recommend to fellow Indians. I like the way it has been catered to Indians.
I have never travelled Internationally but I am looking forward to. This course gave me a much needed insight and confidence. Looking forward for more content.
Charts
Price
Rating
Enrollment distribution
7/27/2022
course created date
9/3/2022
course indexed date