Video Production: You Can Make Simple Talking Head Video
Video Production: Produce simple videos communicating your corporate/institutional messages in a compelling manner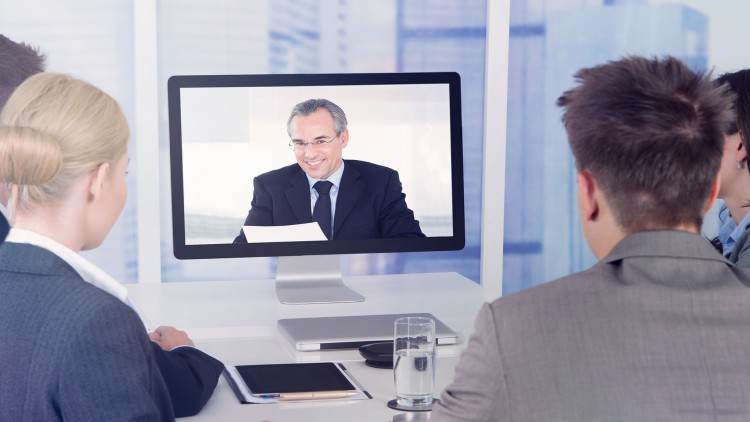 What you will learn
Produce a simple, talking head video
Make short corporate video messages
Feel comfortable talking on camera
Description
Video Production. How to Make Simple Talking Head Video
Imagine yourself as the spokesperson/star of your own website and social media forums. You can become your own best spokesperson. You can now stand out from all of your competitors who are still stuck in the text-only, pre-video era.
This Video Production course will teach you exactly how to make talking head videos that you can be proud of. The biggest problem most people have in making simple talking head videos is not the technology. The greatest challenge is looking comfortable, confident and relaxed. This course will teach you exactly how to look your best and come across as confident.
Why risk even one more day of relying on boring, mundane text to sell your products, services or organization? Your website and social media platforms can come alive today with simple talking head videos starring you.
Sign up today for this Video Production course today.
There is a 100% Money-Back Guarantee for this Video Production course. And the instructor also provides an enhanced guarantee.
The trainer has produced more than 100 online courses on spoken communication and has produced more than 10,000 talking head videos himself.
What will students achieve or be able to do after taking this Video Production course?
Produce a simple, talking head video

Make short corporate video messages

Feel comfortable talking on camera
What do Udemy students say about this Video Production course?
"5 Stars! Excellent teacher. Master!" Shri
"5 Stars! Really concise and as interactive as any online course will be. TJ is the reason I completed my first Keynote speech with confidence. Thanks." Seanan O De
Here is what Udemy students say about this course:
"really concise and as interactive as any online course will be. TJ is the reason I completed my first Keynote speech with confidence. Thanks" Seanan O De
Content
You Are Your Own Best Spokesperson
This is How You Get a Jump On Your Competition - Video Production
Reach Your Goals Faster Using Talking Head Videos
Please Introduce Yourself
Convert Your Visitors and Prospects Into Customers
Exciting New Update to this Course
Your Winning Message Will Create Action
Don't Watch this Unless You Want to Cheat, Ethically
You Will Look Your Very Best on Camera - Video Production
Technology
Practice
Practice on Video
Focus on 1 Thing
Focus on 2nd Problem
Feedback from Peers
Record until you are happy
Housekeeping Matters
Before We Start, Here is the #1 Tip to Improving Your Communication Skills
Your Questions Will Be Answered Here, In Video
7 Steps For Getting the Most Out of this Course
$10,000 Guarantee This Course Will Make You a Better Communicator
Who is TJ Walker?
Conclusion
Conclusion
Time to Give TJ a Piece of Your Mind
Update - You Should Get on the TikTok App Now
Here Is How You Can Get your Certificate of Completion for this Course
Bonus Lecture
Reviews
--clear --interesting --prioritized content value is what I've searched for - for 70 years - as a person who has sheepishly delegated a lifetime of speaking opportunities to others
TJ is an excellent presenter, and I like how he breaks up the course into manageable parts. Also, the homework is well explained and pertinent to the course.
Very precise and wonderful course covering everything to get started with! I have started practising and recording videos and would share the same soon via Fb Thank you for your insights and experience TJ It was fun to learn from you!
Christie
December 23, 2022
TJ walker is a god! It's beautiful to see someone who knows so much about public speaking, and who can teach so well I enjoyed this course. It didn't take so long to finish it cos I loved it ? Thank you, TJ! I hope to be a better speaker
It was good and amazing and I gained experience regarding this course. The level of this course was excellence.
its really awesome. i wanted to know about my mistakes in front of camera. This is what i was looking exactly. sir is a great man. he's master of his field.
TJ Walker is a brilliant presenter. I love the way he continuously updates his course, bringing it to life. It adds a level of reality that is absent in most courses. As a course creator myself I can confirm just how challenging this is. I would recommend TJ's course anytime.
The course is helpful so far. It really helps to get oneself clear about how to make a decent, understandable video presentation one can feel good about. Having said that, it is not well presented. The videos seem choppy as if they were made out of order and stop abruptly. Also, the links described are missing from sight, for example one video tells us where to intro ourselves in the group but gives us the wrong name for the tab we need to go to and a facebook site mentioned isn't provided. We also aren't told why we should consider the teacher an authority. What has he done? I'm not sure. Nevertheless, the course was worth its price because I already know what I did badly in videos I've made before and how to improve them which he explained succinctly.
Very logical, practical information that I knew but I needed to hear it from you, a professional, so my negative thoughts will stop getting in the way of my success. Thank you.
TJ lays it out. He tells you what you have to do and he calls you out on just watching the videos and expecting to learn from it! Bravo! I really like the tasks/assignments. It got me started and that is what I needed, evidently!
really concise and as interactive as any online course will be. TJ is the reason in completed my first Keynote speech with confidence. Thanks
Coupons
| Submit by | Date | Coupon Code | Discount | Emitted/Used | Status |
| --- | --- | --- | --- | --- | --- |
| Angelcrc Seven | 9/10/2020 | CB435A1C102B0124E4FD | 100% OFF | 40000/3958 | expired |
| - | 12/1/2020 | 50DB7552990017F3B188 | 100% OFF | 40000/1953 | expired |
| - | 1/7/2021 | 1E88476C2AD08073CB11 | 100% OFF | 40000/3152 | expired |
| - | 8/1/2021 | 05A6EFC0F98EE5D616F6 | 100% OFF | 40000/3864 | expired |
| - | 11/1/2022 | 5F8FDDA7F23D19FB32E4 | 100% OFF | 1000/999 | expired |
| - | 11/9/2022 | D82ED6EE74721B17B230 | 100% OFF | 1000/993 | expired |
| - | 11/28/2022 | 8F6A400765B277B690C9 | 100% OFF | 1000/929 | expired |
| - | 12/8/2022 | A094EB8F08E8793BA8D7 | 100% OFF | 1000/296 | expired |
| - | 12/29/2022 | 0433262765C8411E9FD2 | 100% OFF | 1000/644 | expired |
| - | 1/2/2023 | AD2CAF933C320116743A | 100% OFF | 1000/723 | expired |
| - | 1/24/2023 | BF301376B12A640239C0 | 100% OFF | 1000/443 | expired |
| - | 1/31/2023 | E2CBBD60AECF9F8CEC02 | 100% OFF | 1000/386 | expired |
| - | 2/19/2023 | F8B5C87E2B4EA489FF3A | 100% OFF | 1000/988 | expired |
| - | 2/28/2023 | 88C5B8CFDAC028C47DDC | 100% OFF | 1000/587 | expired |
| - | 3/16/2023 | 69EF5D78C3F3E1AE3120 | 100% OFF | 1000/264 | expired |
| - | 3/21/2023 | THANKS020 | 100% OFF | 1000/975 | expired |
| - | 4/1/2023 | 2298826EED2FBD41121D | 100% OFF | 1000/277 | expired |
| Angelcrc Seven | 5/3/2023 | THANKS052 | 100% OFF | 1000/774 | expired |
| - | 5/12/2023 | DF178B774468A8E6396E | 100% OFF | 1000/154 | expired |
| - | 5/19/2023 | 8554165D98EA67FEB164 | 100% OFF | 1000/252 | expired |
| - | 6/15/2023 | 6DB5F4C7B925A11709AA | 100% OFF | 1000/466 | expired |
| - | 6/27/2023 | 54A67964BF67387D2F61 | 100% OFF | 1000/339 | expired |
| - | 7/19/2023 | EC7B674FBC9E683C40D1 | 100% OFF | 1000/365 | expired |
| - | 7/31/2023 | 08BDD096C8057EFE3950 | 100% OFF | 1000/492 | expired |
| - | 9/24/2023 | AC46AE8604EA89447F3D | 100% OFF | 1000/461 | expired |
| - | 10/16/2023 | 11777E7F358C72A49860 | 100% OFF | 1000/376 | expired |
Charts
Price
Rating
Enrollment distribution
11/7/2014
course created date
9/10/2020
course indexed date
Angelcrc Seven
course submited by