Public Relations Firms: You Can Hire the Best PR Firm
Public Relations: You can find the ideal public relations firm to handle your PR needs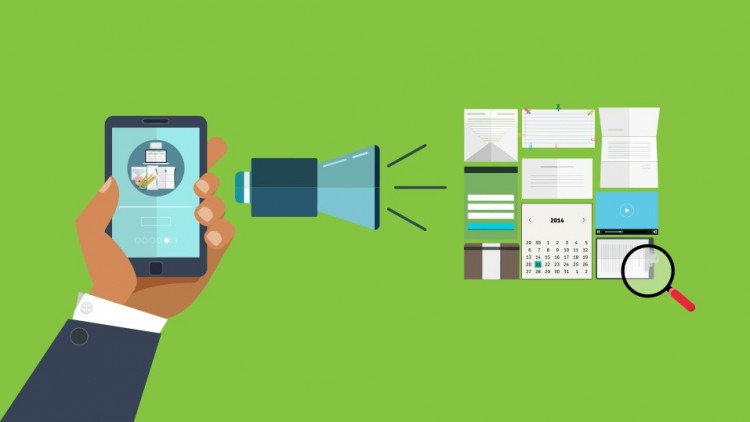 What you will learn
Select the right PR firm for your organization
Narrow the field of PR firms to Inteview
Find out of a PR firm is the right fit for you
Description
Public Relations firms are specialized these days and it may take awhile to find the best match for your organization. Imagine yourself working in perfect coordination with a PR firm that gets you the right amount of interviews in exactly the right media outlets you care about.
How to Hire a Public Relations Firm
This "How to Hire a Public Relations Firm" course will walk you through, step-by-step, everything you need to do to find and hire the best Public Relations firm for you or your organization. There are thousands of PR firms in the world. This course will help you narrow down the right ones for you to approach, and then interview and then, ultimately, select one. Nothing is worse than attempting a new Public Relations campaign with the wrong PR firm or no PR firm. That is why it is essential to go about your selection process in a rational way.
About the trainer
TJ Walker does not own or work for a Public Relations. Therefore the advice in this course is not a thinly disguised plug for any one PR firm. In his role as a media trainer and senior media strategist, Walker is frequently asked by major corporations, governments and NGOs around the world to help in the process of PR firm selection.
Sign up today for this Public Relationscourse today.
There is a 100% Money-Back Guarantee for this course. And the instructor also provides an enhanced guarantee.

This Public Relations course is ideal for anyone searching for more info on the following: public relations - pr - public relation - press release - communications - public relations course - public relations strategy - media relations. Plus, this course will be a great addition to anyone trying to build out their knowledge in the following areas: crisis management - media training - communication skills.
Content
Nothing Is Better than Hiring the Right PR Firm
The Right Public Relations Firm Now Will Eliminate Massive Pain in the Future
Making Sure Your PR Firm Understands Your Business Goals
Competition Public Relations
Here is How You Must Set Your Public Relations Budget
How to Kick the Tires of PR Firms
Exciting New Update to this Course
Setting Up the Date - Meeting Public Relations Invites
Give Budget Guidance
The Meeting
More Meeting Notes
Proposal Request
Building the Best Long-Term PR Firm Relationship
Why You Must Get References
Sign Contract
How to Work with the PR Firm
Update - You Should Get on the TikTok App Now
Conclusion
Conclusion
Time to Give TJ a Piece of Your Mind
Here Is How You Can Get your Certificate of Completion for this Course
Bonus Lecture
Reviews
This course was very detailed in information which was good but could have used some animation or some power points to give it some excitement.
As with EVERYTHING TJ Walker does, his presentation is BRILLIANT. TJ Walker presents straight to the point, no BS, there are absolutely no fillers nor any time wasters in this course, as with his other courses - and I have ALL of them. If you are serious about your media presence and publicity, which you should be in today's highly competitive world, TJ Walker is a MUST as either one of your mentors, or in the LEAST, as part of your portfolio of educational growth. I have just seen TJ Walker has a new book out. If you first want to check him out, go to Amazon and search for his latest book "The Secret to Foolproof Presentations". Disclaimer: I am in no way affiliated with TJ Walker, neither am I getting paid for this review, and neither do I get any affiliate commissions by giving you this review. It's because of my PURE APPRECIATION I have for TJ Walker for bringing his knowledge to the world, and making it possible for ANYONE to learn a VITAL skill - How to present yourself to the public and how to find the right team to help you with that... Thank you, TJ Walker, for sharing your passion with ALL who want to distinguish themselves from mediocrity. GREAT COURSE! ALLWAYS looking forward to what you come up with next TJ... Inevitably, it will either be better or at least as good as your existing material.
I enrolled this course because I'm at the starting point of some marketing plans in my future projects, and so far I didn't have any expectations about PR ans similar stuff. This course has some great advices on who should you hire and how to develop professional relationship with that kind of agency or individuals.
Coupons
| Submit by | Date | Coupon Code | Discount | Emitted/Used | Status |
| --- | --- | --- | --- | --- | --- |
| - | 12/1/2020 | EAF80A096F1764635584 | 100% OFF | 40000/2134 | expired |
| - | 12/10/2020 | 6E4EABA3CBDF28224C8F | 100% OFF | 40000/2670 | expired |
| - | 1/19/2021 | D744F9C23F6DD8383176 | 100% OFF | 40000/1418 | expired |
| - | 2/8/2021 | 6F631A1B3E3D3FEFB920 | 100% OFF | 40000/1927 | expired |
| - | 7/24/2022 | B937587AC2CC59D58FA9 | 100% OFF | 1000/987 | expired |
| - | 7/29/2022 | F80A0E42095FC0DB0DB9 | 100% OFF | 1000/940 | expired |
| - | 11/8/2022 | 948C2E649BAFE7754629 | 100% OFF | 1000/899 | expired |
| - | 11/13/2022 | 8B6E995BE2505B37E4E3 | 100% OFF | 1000/464 | expired |
| - | 12/8/2022 | 446D373C13E2BAEA3942 | 100% OFF | 1000/368 | expired |
| - | 12/25/2022 | 0CB384DAE816A60BE638 | 100% OFF | 1000/426 | expired |
| - | 12/30/2022 | 8F3D9F55A2EE81ACB88B | 100% OFF | 1000/337 | expired |
| - | 1/7/2023 | THANKS023 | 100% OFF | 1000/842 | expired |
| - | 1/24/2023 | 9F3D50D5982489562A71 | 100% OFF | 1000/232 | expired |
| - | 1/30/2023 | THANKS028 | 100% OFF | 1000/531 | working |
Charts
Price
Rating
Enrollment distribution
11/12/2014
course created date
12/1/2020
course indexed date