How to find the cheapest flights to any destination in 2023
Travel on a budget by flying with low-cost airlines. Learn how to book your first 20 Dollar flight.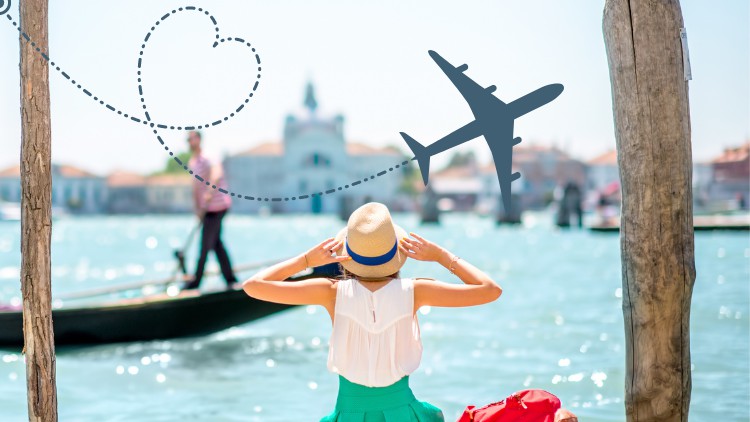 What you will learn
Learn how do airlines price their flights.
Familiarize yourself with the low-cost airlines in Europe, United States, Asia and Latin America.
Learn how to find the lowest fare on the airline's website.
Learn how to find the cheapest price to any destination using OTAs.
Learn about flight deal portals which find error fares, ultra low-cost flights and travel packages.
Follow best practices while searching for cheap flights.
Description
Hi there and welcome to my course.
Are you passionate about traveling? Do you always seek amazing flight deals to your selected destination? I know, flight costs might be a huge burden to your overall vacation budget and you want to save as much as possible for this service. But how?
The aviation industry is always seeking to maximize its profits through various tricks, having the customer pay the price in the end. But let me tell you – there are precise methods that can help you secure the lowest fares an airline can offer. And that is not deleting your cookies. There are better and smarter ways to get it.
I am Valeriu, an avid world traveler just like you, who has traveled to more than 35 countries so far and counting. I went to places like the United States, Thailand, Malaysia, the Philippines, Greece, Turkey, Israel, Hungary, Spain, Italy, and many more. Flights to these destinations were booked by using the tips and tricks I will teach you here.
By the end of this course, I want you to be able to find cheap flights by yourself starting from as low as 20 EUR / Dollars one way. I will drive you through the website of budget airlines where I will show you hidden functionalities where you can discover these ultra-low-fares. Additionally, I will teach you how to find the cheapest possible flight to any destination using online travel agents, also called OTAs. Last but not least, you will learn about platforms that aggregate error fares and attractive deals to many destinations.
Join this course to embark on a journey where you get unique tips and tricks on how to travel on a budget by securing a super low-cost ticket to your next dream destination. This travel hacking course will help you save heavy cash when traveling as a tourist and why not spend the money on enjoying the food or other fun activities at your destination? Air travel doesn't have to be expensive. You just have to know how to do it the right way.
See you in the course.
Content
Fundamentals of finding cheap flights
How do airlines earn their money
What is a low-cost airline
Structure of a Fare: Why Are Tickets Expensive?
Best times to fly
Tools for finding cheap flights: OTAs and search engines
What is an OTA
Momondo
Skyscanner
Google Flights
ITA Matrix
Kiwi
Drungli
Skiplagged
Rome2Rio
Low-cost airlines in Europe
Ryanair
Wizzair
Easyjet
Norwegian
Jet2
Low-cost airlines in Asia
AirAsia
VietJet
NokAir
Jetstar
Lost-cost airlines in the United States
Southwest Airlines
Frontier
Jetblue
Low-cost airlines in Latin America
Avianca
Budget airlines for long-haul flights
Scoot
Level
Play
Norse
Bargain websites
What are bargain and error fare platforms
TravelFree
Fly4free
HolidayPirates
Travel Dealz
Error Fares
Best practices
Before you go...
Get ready for take off
Reviews
This added more tricks and information with regards to choosing my best travel flight. Keep it up and more power.
Many and great usefull resources and suitable for all travellers with tight budgets as well! I Love the way the instructor organized the contents that are easily to understand and follow! Highly recommended for passionate travellers.
Very good and useful explain step by step and really entreating ! Totally recommended for travelers and for the ones who are aiming to travel more. 100% satisfied. Thank you for this amazing tips!
The information was directed mainly to flying in Europe. What he taught for the Low cost airlines in the USA I already new. I appreciate what he was teaching but, I think it needs to be disclosed that this course mainly is for flying around Europe.
Very useful, well explained , because of this nice explanation will be less chasing my dreams by traveling to new places.
This course brought real value to me and the money was worth investing. After finishing the course, I managed to find a great deal from Barcelona to Paris: I paid only 75 EUR return for a route on which I normally spend double as much. Many thanks for this valuable course.
Although I am a passionate traveller, I was still able to pick up some new things on the topic of travel. Valeriu, the course author is very knowledgeable and pleasant to listen to. I am looking forward to new courses from you in the future.
This course is very informative, practical, and well-structured. Valeriu (the instructor) is such an inspiring passionate traveller with lots of experience and in-depth knowledge. I'll definitely use the tips from this course when booking air tickets for my next holiday. Highly recommended!
Cristina
September 10, 2022
This course helped me to understand all the unknown subtleties when buying a flight ticket and to helped me to find also some useful tips for my next trips. Valeriu has a very explicit, simple and interesting way to communicate and give concrete examples in order to find the cheapest flights. I learned lots of hidden clues that would help me to be more conscious and pay more attention next time. I recommend this course to anyone who flight a lot and not only and want to catch the best offers.
This course is full of useful information on saving money during travels. I can't wait to apply these lessons to my own travels.
As passionate for traveling, I've found Valeriu's course very well prepared, in particular it was very interesting to know the sources of revenue for airlines and some specific websites that I didn't know , even if i'm very "addicted" to this kind of researches :-) Good luck and cheap flying...
In this course I could find some useful tips for my next travel. What I mostly liked is that it gives practical examples. It shows how to set different functions on the recommended websites in order to generate cheap flights and you get to see concrete results. If you are flexible and love traveling, I recommend this course!
The course provides a very good overview of how to book a cheap flight. It gave me a lot of practical tips and the author Valeriu introduces many websites and shows with concrete examples how to find the cheapest flight. I learned very helpful hidden features on individual websites. The course is suitable for both beginners and advanced users. I think everyone can still find some tips here, especially for beginners in this field, the course is very suitable.
Coupons
| Submit by | Date | Coupon Code | Discount | Emitted/Used | Status |
| --- | --- | --- | --- | --- | --- |
| - | 3/21/2023 | TRAVEL-THIS-SUMMER | 100% OFF | 100/90 | expired |
| - | 6/2/2023 | FLY-IN-JUNE-2023 | 100% OFF | 100/96 | expired |
Charts
Price
Rating
Enrollment distribution
ComiDoc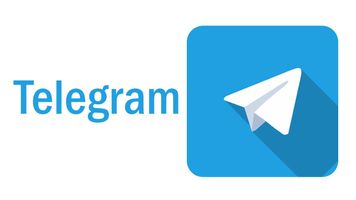 Realtime Udemy coupons in our Telegram channel
FREE
Refurb

Notre nouveau site qui scanne en temps reel les prix sur Amazon Warehouse (FR)
> 40% reduction sur le prix initial
7/10/2022
course created date
3/21/2023
course indexed date