How To Find A Profitable Mobile App Idea
A step-by-step approach towards finding your first profitable mobile app idea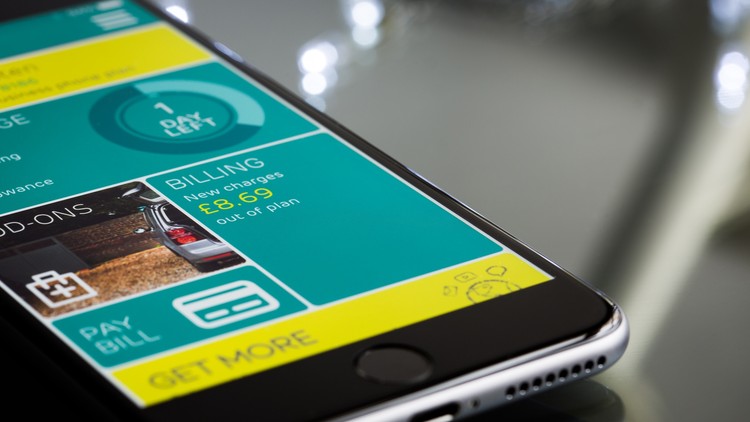 What you will learn
Discover your first profitable mobile app idea to build a successful business.
Know where to look for app ideas that have the potential to become profitable.
Understand the different business models in an app business.
Description
The App Store generated a record breaking $20 BILLION dollars in revenue last year. For all those that think apps are a past are in for a rude awakening! 2017 is looking even better. The App Store generated record sales for a single day on January 1st with about $240 million in purchases.
You know this course is for you if you want to finally achieve your dream of building a passive income or even quitting your job to take up app entrepreneurship or appreneurship full time!
This course will help you find a profitable mobile app idea and answer some of the most pertinent questions that most people have when they're starting to build their first mobile app. If you already have an app idea, you can still take this course to 'test' your idea for profitability. We share insights on various mobile app business model, including an interview with an app re-skinning expert who will guide you through every step of the journey of the app re-skinning business model. 
You will learn the secrets of the most successful apps that you can implement in your own mobile app business and we walk you through a case study of building a productivity app. You can actually build a productivity app using the approach we share in this case study of use this case study as an example to build your own app across any other category - it will show you the right approach towards building a profitable mobile app business.
Content
The Path To Discovering A Profitable Mobile App Idea
Introduction
The bad advice that stops you from starting your app business
The secrets of the most successful apps (Ideas you can swipe)
Steps to finding a profitable mobile app idea
How to enter the app re-skinning business
The top 5 app re-skinning categories to generate monthly revenue
Case Study: How to build a productivity app
How to tell if your app will be successful
Going from idea to execution
Reviews
I learned a lot from this course. I used this as a starting point and gained a lot of knowledge. I have to say that the video chat with the other guy about re-skinning was a little too much. But then I noticed the transcript icon and clicked on it. So, I was able to fully understand what was going on. Overall, you did a great job explaining your content. Thank you.
I feel as if I'm getting good insight for how to go about and make it into the app development business.
amazing course would love to see an academy for apps that you can get help from expert advisors,mentors,business leaders,app creators.
Too basic in terms of information. Could have shown some real world experiences. Just preaching without any visual examples doesn't help much. Moreover, most of the information were too obvious for anyone unless he/she is a new-born to the industry.
thank you so far for this wonderful tutorial I have learnt a lot from this short course i have so many problems and business idea especially in my country we are far behid when I travel oversea to studies my master in Computer science so many things I wanna implement now i have the inspiration skills as a programmer to start finding solution to those problem thank you
scam. trying to sell there portal and other courses. i joined with a hope that they will provide some example and material but they shared one interview and asking to enroll on there portal by paying hefty amount.
Mind blowing ideas sir.. we can implement in our daily works as well ,not specific to apps.. great strategy.. Thanks so much ..
For any App developer, this is a very good starting point in my opinion. I liked the very focused approach in delivering the content. Thank you..
presentations should be more visual, the narrator is taking pauses midst sentence and there is no transcript/subtitles(english)
Really interesting topics about building the app business. I think I will pick up the book at Amazon or Kindle.
Amazing course. I really like the contents of the course, its very engaging and give you capabilities to think in the right direction. If you want to build your app but don't know what sort of app you need or will do the business then this course will motivate you in the right direction. Highly recommend this course.
12/22/2016
course created date
8/22/2019
course indexed date