How to deal with an upset customer - Great Customer Service
Learn Advanced Customer Service Strategies and Tactics to Turn Your Upset Customers into Raving Fans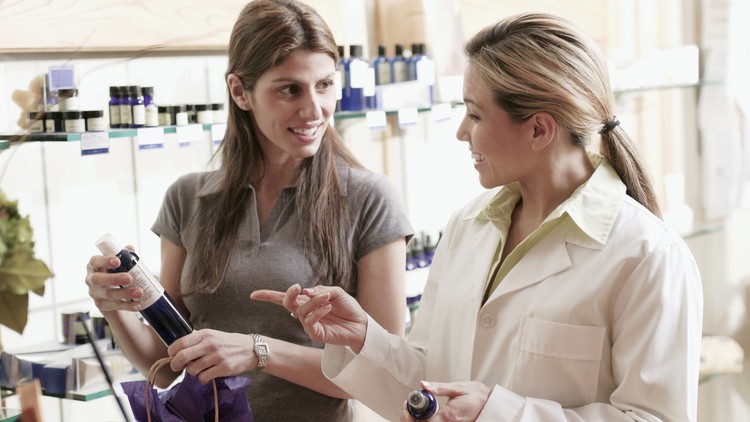 What you will learn
How to listen to what's really bothering your customer.
Is your customer angry at you or just angry?
The importance of remaining calm when your customer is upset.
When to compensate your upset customer.
The benefit of customer complaints
Description
How to deal with an upset customer - Great Customer Service
Learn Advanced Customer Service Strategies and Tactics to Turn Your Upset Customers into Raving Fans
Chances are no matter what business you are in, you will have to deal with a customer who is not happy. You will need the tools, techniques, and attitude that will turn a dissatisfied patron into a satisfied one.
This course will teach you to pay attention to your dissatisfied customer and to listen to what they are saying and what they truly want.
It is vitally important that you put yourself in the position of your unhappy client. Was your response to their complaints timely and respectful? Did they feel heard and understood? Were you able to resolve their issue? Has more than one customer brought a similar complaint to you? Is there a pattern? Do customers always tell the truth about what went wrong?
How or when should you compensate a complaining client? What do they really want? Sometimes an acknowledgment of their concern and apology is all that is needed.
Were the terms of your deal clear to your customer?
When should you take the side of your employee over a customer? Some times the customer is wrong. You will be a hero with your employees if you support a colleague over an abusive customer.
Is it ever a good idea to fire a customer? Sometimes complaining consumers are more trouble than they are worth.
It's time to upgrade the customer service for your organization. Turn upset customers into loyal fans. Enroll now.
Content
Introduction
Introduction: It's business, not personal
What to do when a customer isn't happy
How to respond to an upset customer
How to apologize when you screwed up.
How to respond to a negative online review.
In An Era of Social Media Critics You Must Find a Way to Negotiate Happiness
Too many surveys can be a headache for your customers.
Not every customer is going to love you.
Sometimes you need to fire your customer.
What to do if your customer gets nasty.
Your customer does not care about your problems.
Don't take negative customer feedback personally
How did you react when you got bad service?
Best business (and life) advice
What is your company's purpose and why it matters.
No one likes being fired
How to handle resistance to change.
Tell your stories with conviction.
How to make smart decisions and stop making dumb ones
Reviews
Well exposed. Direct to the point. Very useful. To be improved: 1. Please do not touch the mic with the noisy papers. 2. Why is last lesson so abrouptly interrupted?
The course is top-notch. It has some points on how to relate well with your customers especially the unhappy ones.
Great course! I have learned lots of valuable tips from an experience instructor. Thanks again for the course.
Coupons
| Submit by | Date | Coupon Code | Discount | Emitted/Used | Status |
| --- | --- | --- | --- | --- | --- |
| - | 2/25/2023 | 5638976955E8E5188D04 | 100% OFF | 1000/912 | expired |
| - | 3/27/2023 | 9E17343C503BB97A470C | 100% OFF | 1000/729 | expired |
| - | 3/28/2023 | 2FB8AE7EFCC5001595F8 | 100% OFF | 1000/919 | expired |
| - | 5/15/2023 | 75CE69B51A4CB3444153 | 100% OFF | 1000/687 | expired |
Charts
Price
Rating
Enrollment distribution
2/3/2023
course created date
2/25/2023
course indexed date