HOW TO COLOR AND LAYER YOUR WIG?
Wig coloring and styling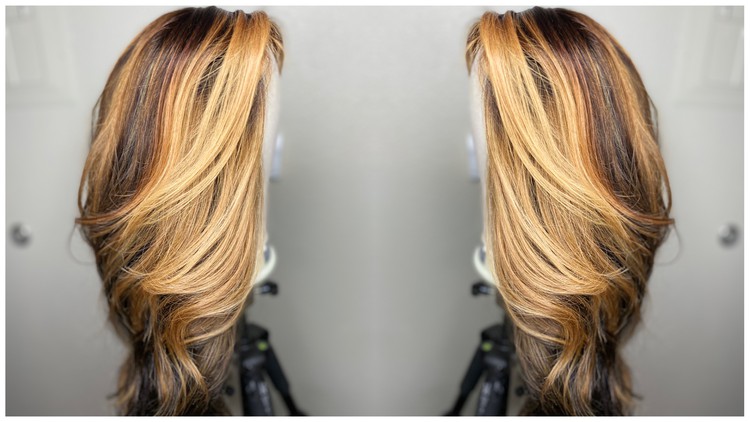 What you will learn
Choosing Correct Products
How To Deposit Hair Bleach
How To Add Layers To Your Wig
How to Style Your Wig
Description
In this class you will learn how to color and add layers to your wig. You do not have to know how to color or bleach your wig. Learn the basics of color depositing without overthinking or spending too much money on unnecessary products. From supplies and techniques you will learn which products are best known for your unit and what to do when it comes to bleaching your wig. Skip the thoughts of over processing. Each step is broken down into 6 lectures be sure to watch each section before moving on to the next. I will also teach you how to add soft layers to your unit without over cutting or ruining your unit. After watching this course I recommend that you practice these tips on hair that is inexpensive so that you do not ruin your favorite bundles or wig. Be sure to download each video if you have to come back to it later on. With time and patience you will be able to execute this technique in the comfort of your own home and also gain more confidence when it comes to hair coloring. After this course you will be considered a pro in the wig game.
Content
UNTANGLE YOUR WIG
DETANGLE YOUR WIG
BLEACHING PART 1
BLEACHING PART 1
TAKE YOUR HIGHLIGHTS TO THE NEXT LEVEL
BLEACHING PART 2
ANALYZE YOUR WORK
LET THE COLOR SIT FOR 25-45 MINUTES
ADDING SOFT LAYERS AND WIG STYLING
LAYERS AND STYLING
3/23/2022
course created date
4/21/2022
course indexed date