Why not help prevent a stroke and/or a heart attack?
Prevent a stroke; stop a heart attack from happening,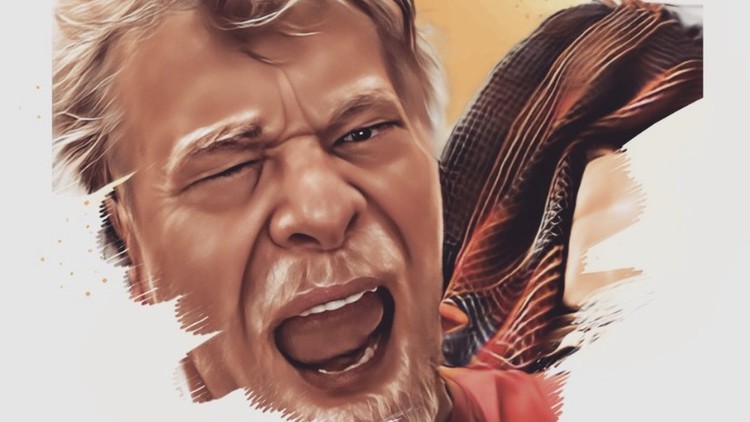 What you will learn
Know about the impact of alcohol on stroke risk - save lives!
Whether a small amount of alcohol can be good for you
How to reduce drinking but not be a party pooper!
At holiday time the risk of strokes increase; this course will help prevent you becoming a victim
Whether statins are likely to help - or harm (one person's view)
How to prevent a heart attack
Hundreds of ways to reduce stress
Description
Notice: Please do NOT enrol on this course on impulse, thinking you might watch it later. Maybe show an interest on impulse, yes, but before you enrol, watch the Preview videos, read the Course Description and then make a decision. If you then enrol then please start the course as soon as possible. Watch the lectures, look at the workbooks and join in the discussions. Joining my courses is a serious business and I want you to get the most out of your study – but I also want you to enjoy the course.
That is why I am asking that you only enrol because you really want to and that you start the course intending to make full use of all the resources.
You will be very welcome.
""Studies show heart attacks and strokes can increase this time of year which can make the holiday season an especially dangerous time of year for the millions of Americans with heart disease. Holiday stress, combined with cold weather, increases the risk of heart attacks."
Source: CBS Philly December 21st 2016

80-90% of strokes are preventable!

Hold on to that thought.
Know when you are at greatest risk - and why.
Then take action.

Arm yourself with the knowledge - then reduce your risk. Control the controllable factors. Take the tests. Monitor the results.
Christmas can be a time of stress. Over-consumption of fatty, sugary food and alcohol. weight gain. Increased blood pressure. All these are stroke risk factors. This course concentrates on alcohol and stroke risk. Odd though this may seem - this course (which will always be free!) makes the ideal Christmas present for everyone. Anyone can get a stroke - and at Christmas your risks just might increase. This course will help prevent such an awful event happening - and applies equally to ALL holiday times!
Strokes maim, strokes kill - all year round.
80-90% are preventable remember, through diet, exercise, fitness, nutrition, quality sleep etc.
This course focuses in particular, on alcohol.
The course includes a workbook:
Chapter 1 What causes TIAs?
What is a TIA?

Why it is important

What are the causes of a TIA?

How is a TIA diagnosed?

Treatment for a TIA

Symptoms of a ministroke

Reducing the risk

Medication and side effects
Chapter 2 Studies
Studies

Residual symptoms of a TIA

Role of brain imaging in TIA

TIA and common mimics
Chapter 3 Return to TIAs
TIA facts

Symptoms of a stroke

How a TIA is diagnosed

Therapy
Chapter 4 Stroke quiz
(A link to a site that has a) stroke quiz
Chapter 5 Comments
Comments about TIAs
Chapter 6 Return to risk factors
Risk factors
Chapter 7 Chameleons, panic attacks and TIAs
Could the TIA be a panic attack?
Anxiety or mini stroke

Panic attack v heart attack
Chapter 8 Food
Foods increasing stroke risk
Chapter 9 Dr Malcolm Kendrick
Very interesting extracts from his blog, about strokes
Chapter 10 Risk calculator
Links and explanations about various stroke risk calculators
In conclusion
Content
Oxford School of Learning Diploma
About the Diploma
Introduction
About the lecturer
Introduction
Costs of strokes
Alcohol studies
Light and moderate drinking
Going through the risk factors again
Statin side effects
Dehydration and other problems of stroke
Alcohol guidelines
How can we cut down?
Depression
The studies
Storytelling
Strategies to reduce drinking
Non-alcoholic beer
Some more studies
Stroke is a major killer
The effects of a stroke
The takeaway message
Statins or lifestyle changes?
A gift at Xmas
An Important Revision Section!
Lecture 1
Lecture 2
Lecture 3
Lecture 4
Lecture 5
Lecture 6
Reviews
I just want to say, thank you very much. I do have high blood and diabeties and this will help me. Thank you. More Power and God Bless.
Sebastian
December 10, 2020
This course about Stroke and Heart Attacks is a must see and apply in daily life. The workbooks on how to avoid ministrokes (TIA) are a good complementary way on the course on Live long(er) and Mental health Issues at the Workplace. Basically, it is about lifestyle including lifestyle routine, nutrition and exercise. The lecturer clearly makes sure that some of the exercises, such as monitoring blood pressures and having a health record, are implemented into one's habit without making a dogma. With personal insights and slighty some humor in the background, the lecturer keeps one entertained with applied education without using too much medical jargon. One could think a professional doctor talked to you but it is experience, education and creative talent that make this lecture in combination to live long(er), Mental Health Issues at the workplace as well as Hygge a great online training for life. Thanks for the work, the full enegagement, insights with plenty of examples as well as interersting and sometimes charming comments on also deal with health in a serious AND fun way as well.
The course was a good match for me and informed me in short lectures. I thank Chris Bankes Sivewright for his engagement to enourage people to live a healthy life without a stroke. I hope more people would envolve in that interesting and helpful course. Inga
Good course, and informative. Makes you reconsider and think about many statics going around. Main Message, "Healthy moderation."
I'm still going through the course at the moment but its pretty good so far. It mentions some points that I did not think of such as the tiny things that could provoke a stroke when built-up; stress, heightened blood pressure, raised cholesterol, environment, drinking, etc. I give a thanks to the course creator as well for making this course free.
An interesting course... I'm NOT a drinker and if ever I do have any alcohol it is a single can of wheat beer once in several weeks. I'm also a NON-smoker The course is mainly focused upon alcohol and its effects in relation to Strokes.
Everyone should watch this lecture. Awareness of this is vital! Well explained and researched. There is a tendency to prioritise short term fun over long term health but we really shouldn't.
This is an excellent course made up of a series of short hard-hitting lectures. The message is very very clear. Alcohol is linked to an increase in stroke risk. Strokes kill and maim. Most strokes are avoidable. The points made are backed up by studies though there is some controversy over statins. Clips, props, websites, music, studies. slides - all used to good effect. This is a very professional production
This course was every clear on the facts about alcohol consumption and how to deal will drinking any the side effects.
I have enrolled in several of this Instructor's courses and this is by far the shortest one. It has only one message: alcohol and stroke risk factors are linked. There are sub-texts too: no need to take statins - indeed stay away from them, depression post-stroke worsens risk, diet and exercise are key. But the overall message is that alcohol and stress - such as at Christmas, can kill. What a message as summer beckons and with it a nice, cool, vodka and orange! This is what I like about the course: 1. Statements are backed up by actual studies. Not vague references to 'studies show' but the actual studies are illustrated and quoted from. This means that research has gone into the topic(s) 2. The use of basic props - did the bottle of wine remain untouched when filming stopped? (Joke) 3. Reference to newspaper headlines throughout 4. Use of music to add to the point being made - Death March anyone? 5. The entire course was about an hour - not too long and not too short as the message is straightforward but there are studies to support it. 6. Rather than just say 'stop drinking' the Instructor also went into HOW to cur down and what alternatives to have. That was useful. What I did not like: 1. Clearly this was ALL show at night. Constant black background. Dark shirt. Couldn't a little brightness and joy be put into this? 2. It is all very well to show conflicting studies but how do we know which to trust? Chris says he is not medically trained, which is fair enough, so perhaps his role is simply to present the case but allow us to make our own decisions and do further research? 3. As this course is so heavily aimed at Christmas it seems that it will not be viewed at other times of the year. This means an important message may be missed. That's a fault with the marketing rather than the course itself. One final thing. The course is FREE so I just have to think whether my time was wasted. I can wholeheartedly (no joke) say this course taught me things I should have known (having done other courses) and I will encourage others to watch. An excellent course expertly delivered as always - but have a more colourful background next time!
Really useful for me as a young person. I'll definitely let my friends know about what they need to do to decrease chances of stroke.
I found this presentation thoroughly enjoyable. The presenter is obviously speaking from personal experience, and knows his stuff. I like the idea of choosing diet/lifestyle changes over pharmaceutical drugs, and I would highly recommend this course. It was clear, to the point, contained some very useful facts/statistics, and was beautifully narrated. Thank you Chris Bankes Sivewright. I shall be looking at your other courses with interest.
It's honest, authoritative and interesting. Very easy to understand and a very important topic. Although this is pitched at Xmas drinkers, the message is applicable throughout the year. Studies are referenced where necessary and yet the style is very much like talking to the person next door. Down to earth, reasonable, kind and direct. This is a wonderful course and no attempt is made to SELL anything, to get you to enrol in a paid course or similar. It is simply a Xmas gift, a reminder that you were given life and so it is up to you to look after it! The course is logical and easy to understand. We knew, really, that alcohol was bad and yet millions get strokes because they do not take these simple steps. I hope others see this course - I will certainly be making people aware! Thank you
This is an excellent, comprehensive course with down to earth and sensible advice presented in an 'easy-to-get' manner. Having had a stroke 3 months ago I found it very useful. I have had to depend on on-line sites, fora and The Stroke Association particularly to get advice, support and information, support from the NHS 'system' being more or less non-existent. This added to my knowledge bank, I learned a lot so many thanks to Chris Bankes Sivewright.
Well constructed and narrated course with a very good use of public media domain articles to substantiate both sides of the argument re alcohol, statins, diet etc. Breathing exercises are so important but hardly considered by most people as being effective in controlling anxiety which in itself can be a trigger for high blood pressure which then leads to stroke etc. I particularly found the lecture on high blood pressure itself to be of great interest. Following my participation on this course I have adapted several of the suggestions and am now feeling like I'm a 20 year old when in fact I'm only 3 years away from 60!
Coupons
| Submit by | Date | Coupon Code | Discount | Emitted/Used | Status |
| --- | --- | --- | --- | --- | --- |
| - | 6/1/2019 | JUNESTROKERISK | 100% OFF | | expired |
| - | 11/4/2019 | 8B7C8D8E9077DB37BE00 | 100% OFF | | expired |
| - | 11/12/2019 | EF37C240C5583A65A07F | 100% OFF | | expired |
| - | 12/6/2019 | CHRISTMASGIFT | 100% OFF | | expired |
| - | 12/25/2019 | ONEHOUROFYOURTIME | 100% OFF | | expired |
| - | 3/2/2020 | YESITIS | 100% OFF | | expired |
| Angelcrc Seven | 4/1/2020 | HERESANOTHERONE | 100% OFF | 10/1 | expired |
| Angelcrc Seven | 4/1/2020 | PORTUGAL | 100% OFF | 40000/12 | expired |
| - | 4/11/2020 | EASTERHOUR2 | 100% OFF | 40000/278 | expired |
| - | 7/19/2020 | JULYSTROKERISKS | 100% OFF | 40000/554 | expired |
| Angelcrc Seven | 7/30/2020 | JULYHEAT | 100% OFF | 40000/538 | expired |
| manto | 4/15/2021 | SPRINGNOSTROKES | 100% OFF | 40000/701 | expired |
| Mahmoud6601 | 5/3/2021 | MAYSTROKEFREE | 100% OFF | 40000/2309 | expired |
| - | 6/16/2021 | LIFESAVER | 100% OFF | 40000/2199 | expired |
| Angelcrc Seven | 8/9/2021 | ASTROKECOMESYOURWAY | 100% OFF | 40000/1894 | expired |
| Angelcrc Seven | 10/13/2021 | OCTOBERFREE | 100% OFF | 40000/276 | expired |
| - | 6/21/2022 | LIFESAVER2022 | 100% OFF | 1000/777 | expired |
| - | 12/19/2022 | STROKECHRISTMAS | 100% OFF | 1000/878 | expired |
| - | 1/27/2023 | STROKESKILLMAIM | 100% OFF | 1000/701 | expired |
| - | 2/1/2023 | KILLEDBYSTROKE | 100% OFF | 1000/400 | expired |
Charts
Price
Rating
Enrollment distribution
12/11/2017
course created date
6/1/2019
course indexed date