Salary Negotiation - How to Ask for and Receive a Pay Raise
A Salary Negotiation step-by-step plan to prepare you for asking and receiving a pay raise.
Career Development
category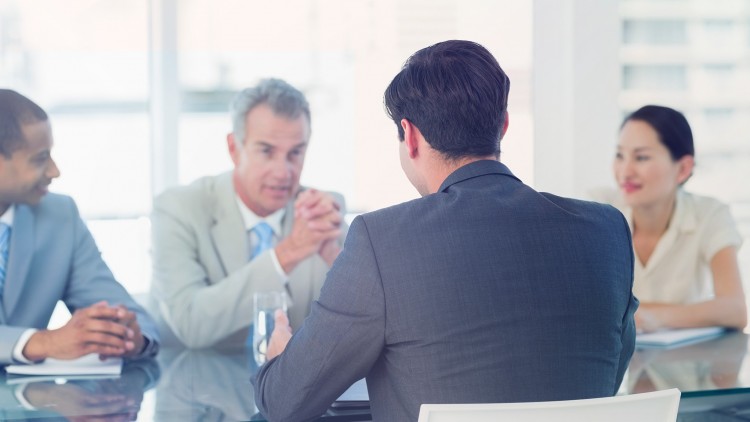 What you will learn
How to ask for a raise
How to GET a raise
How to plan when to ask for a raise
How to build the case for a raise
How to discuss a raise or promotion
Description
Salary Negotiation is a scary concept for many people. Imagine yourself asking for and receiving a significant rise in your salary. You can walk into your boss's office and get a raise if you ask the right way. You can become an expert at salary negotiation.
You will learn everything you need to know about how to ask for a raise from your boss. You can earn more money, whether it is your first day on the job or whether you have been there for 10 years, once you understand the principles of salary negotiation. There are many ways of bungling a request for a raise. You will learn how to talk about the concerns of your boss, not your own financial needs. Plus, you will learn how to master the steps needed to increase the odds that you will get the raise you want and deserve.
Why go to work one more day at your current pay level? Why not begin today to make the case for why you deserve a significant pay increase. Sign up for this course today.
There is a 100% Money-Back Guarantee for this salary negotiation course.

What will students achieve or be able to do after taking this salary negotiation course?
How to ask for a raise

How to GET a raise

How to plan when to ask for a raise

How to build the case for a raise
Don't you deserve a higher salary, starting today?
What do Udemy students say about this salary negotiation course?
"5 Stars! Many practical tips that will help me overcome the inner fear of asking for a pay raise." Elaine Xue
"5 Stars! The Course is well organized and effective. I am damn sure if I apply the principles taught in the course, it would definitely increase my chances of getting a raise, or even if I didn't get a raise it won't have any negative impact on my relationship with the company." Deepjyoti Saran
"5 Stars! Based upon my experience so far I had a few bad moments when talking about the raise, and in this course I found those small pieces to complete my puzzle. I have some future plans, so hopefully, I will make my point now in a more confident way. I recommend this course to anyone who has a job because at some point you are going to need these devices." Dejan Janošević
This course will help you learn how to discuss a raise or promotion effectively.
Content
Planning the Right Way to Ask for and Get a Pay Raise
Get What You Want By Helping Your Boss Get What He/She Wants -Salary Negotiation
Please Introduce Yourself
The Best Time to Ask for a Raise - Salary Negotiation
Increase Your Odds of Getting the Raise With this Trick
Course Update! Live Instructor Office Hours are Now Available
This is How You Ask for a Raise
Good News Will Win the Day - Salary Negotiation
Paint a Bright Future for Yourself and Your Organization
What NOT to Do - Avoid These at All Costs
The Ask - The Sequence to Follow
Assignment: Testing Your Communication To Make Sure It Works.
Exciting New Update to this Course
Competing Job Offers - Salary Negotiation
Video Rehearsal
Time to Give TJ a Piece of Your Mind
Final Bonus Lecture: Huge Discounts on Other TJ Communications Courses
Reviews
This course is full of good information. I'll keep you posted and let you know if I get the raise. I'm going to make an appointmanet today!
The course is short and to the point. It delivers insightful and practical advice to negotiate your salary. I'll definitely be using these tips and strategies.
good course, but should show the main points on the screen to summarize the instructor's speech and make it easier for the students to remember
Mr. TJ Walker has explained to the students how to ask for a raise politely, assertively, and professionally, along with some techniques that can add leverage to one's situation. He talks clearly and frequently asks for feedback. Mr. Walker has also provided plenty of examples and strategies for each lesson, which is good. What makes my review four star is that half of the things that was taught is I already know, but it's nice that he still says those things for validation. Maybe for other people this course is much more useful.
Very simple, practical and real. Thank you, TJ. I could not find the book recommendations though. Kindly advise.
PROS: Muy buena informacion. Excelente exposicion, muy amena, directa, clara y entendible. CONS: Echo en falta una seccion de "como rebatir las objeciones mas frecuentes" o consejos especificos sobre como pedir aumentos segun el tipo de empresa (familiar, multinacional, empresa grande, etc).
I like the perspective of not being in a rush and asking properly for a raise with a good business case.
Don't waste your money, you can find this on YouTube for free. 90 % of this course is just common sense, and the one thing that should have been there is a model situation, but it's not. The crucial thing is to see the questions, and hear the answers, but no.
So far the things that are mentioned on the video are things that my self have thinked at the moment on wondering if I should or if I deserve for a raise, however never actually thinked on which moment would be the best, or either how to organize what I would be saying in the moment of asking it itself.
Good information and advice. I will modify the grade according to the results, as I'm going to apply the acquired knowledge (and skills). Just one thing: there are NO books attached to the bonus lecture.
First of all really a new concept of course, I never expected that there's a course like this practical approach that every employee needs in his journey, And the key points are beneficial as I am asking for a raise or a joyous journey as a good employee.
nice one, reminding us what to do and what not to do. so this course is talking about both side of coin which make it more useful for all.
Very Educative, I have been thinking of how to ask my Boss for a raise almost a month now. I didn't know how to go about it, However I think am ready now to ask for a raise of 20% after going through this course. Thank you so much TJ, you are my HERO.
It gives me detailed and good ideas to work with on how to ask for a raise as someone who has never asked a boss, client, or manager about this topic.
Amazing course!!!!! Just one thing i would like the instructor to do is to conduct actual scenarios of asking raise. Otherwise, its an amazing course.
Coupons
| Submit by | Date | Coupon Code | Discount | Emitted/Used | Status |
| --- | --- | --- | --- | --- | --- |
| Angelcrc Seven | 5/30/2020 | 14BD00F4155D5F1F9922 | 100% OFF | 40000/6772 | expired |
| Lee Jia Cheng | 7/27/2020 | 9E89AA719FA791BD3A16 | 100% OFF | 40000/7939 | expired |
| - | 8/9/2020 | 0A7354884261DFFF0D81 | 100% OFF | 40000/3641 | expired |
| Lee Jia Cheng | 9/3/2020 | 69D1F6251C2C13EBB36C | 100% OFF | 40000/3194 | expired |
| - | 10/6/2020 | FA5A3B1ADDEB0FB8FEFF | 100% OFF | 40000/3489 | expired |
| Angelcrc Seven | 12/8/2020 | 62C6163342B3BD353570 | 100% OFF | 40000/3349 | expired |
| - | 1/7/2021 | 7572089C9EF113805110 | 100% OFF | 40000/3351 | expired |
| SADBOY | 2/1/2021 | 8A7628B2220A987AED0D | 100% OFF | 40000/3960 | expired |
| - | 5/18/2021 | AADBCE3696E7E6BE62D0 | 100% OFF | 40000/3713 | expired |
| Angelcrc Seven | 9/24/2021 | F0B02B01208C138B3A8F | 100% OFF | 40000/1946 | expired |
| - | 7/25/2022 | DFD95589706E79853AA1 | 100% OFF | 1000/974 | expired |
| - | 10/23/2022 | BA8B9346879AE2B92522 | 100% OFF | 1000/999 | expired |
| - | 11/1/2022 | 25E0A7DEFE8FB461448B | 100% OFF | 1000/954 | expired |
| - | 11/9/2022 | 02C7E35BE997C93011FC | 100% OFF | 1000/996 | expired |
| - | 11/15/2022 | 39259B1BE0E959877CD8 | 100% OFF | 1000/709 | expired |
| - | 12/6/2022 | 595FA483CD3052F40E0D | 100% OFF | 1000/947 | expired |
| - | 12/15/2022 | 518643E5D7A52ABEC47F | 100% OFF | 1000/984 | expired |
| - | 12/29/2022 | 61F48EDA90C4B0745BC6 | 100% OFF | 1000/992 | expired |
| - | 1/22/2023 | C2E1230B77721A62FC2D | 100% OFF | 1000/627 | expired |
| - | 1/29/2023 | DF3452FF47734154F567 | 100% OFF | 1000/999 | expired |
| - | 2/4/2023 | THANKS004 | 100% OFF | 1000/926 | expired |
| - | 2/28/2023 | 268FE028662E2266FCB8 | 100% OFF | 1000/719 | expired |
| - | 3/16/2023 | 8EB61FBD3739C79CABC8 | 100% OFF | 1000/997 | expired |
| - | 3/29/2023 | THANKS27 | 100% OFF | 1000/974 | expired |
| - | 4/1/2023 | 48F44117CE5A4464AE62 | 100% OFF | 1000/400 | expired |
| - | 4/5/2023 | THANKS044 | 100% OFF | 1000/362 | expired |
| - | 6/30/2023 | 2811B148250C45AEAC7B | 100% OFF | 1000/745 | expired |
| - | 7/16/2023 | 4CE593E3B1A935E73378 | 100% OFF | 1000/732 | expired |
| - | 8/10/2023 | 7C975EA9C1CCA170A662 | 100% OFF | 1000/316 | expired |
| - | 9/14/2023 | E0200E3099EF88D43414 | 100% OFF | 1000/451 | expired |
| - | 9/23/2023 | D006AF5FC85489360189 | 100% OFF | 1000/466 | expired |
| - | 10/22/2023 | 84A90795DA539391BC5F | 100% OFF | 1000/799 | expired |
| - | 11/12/2023 | 89B5ECAB0803C881242C | 100% OFF | 1000/752 | expired |
Charts
Price
Rating
Enrollment distribution
9/8/2014
course created date
8/6/2019
course indexed date