College Admissions Interview-Confidently Talk About Yourself
College Admission - How to come across as comfortable, interesting and likable in your college interviews
Career Development
category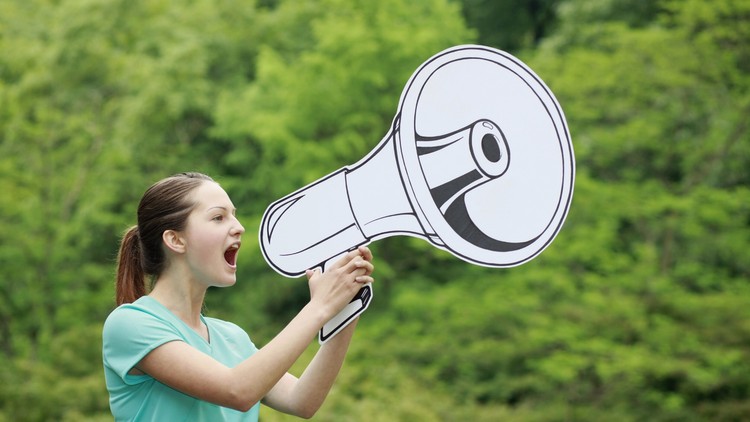 What you will learn
Interview with confidence at colleges
Appear comfortable, confident and relaxed during interviews
Talk to adults with poise about life goals
Description
College Admissions, you can ace the interview. Imagine going into every single college admissions interview knowing that you will come across your best and that you will leave the interviewer with a strong sense of what is unique and desirable about you. Your odds of getting admitted to colleges will increase every single time you complete an interview with the school. You will never be nervous again when you face interviews from university officials.
The How to Ace Your College Admissions Interview course is for high school students who are about to go through interviews at colleges as part of the application process. This college admissions course will teach high school students how to look comfortable, calm and relaxed, how to plan for basic questions and how to make a positive impression. For some colleges, the interview can play an important, and sometimes deciding, role in admission. It pays to prepare for college interviews in a thorough and methodical manner. Just like there is a system for preparing for the SATs, there is now a system for preparing for college interviews.
After taking this college admissions course, high school students will know the following:
1. How to look confident and relaxed, even during what seems like an awkward college admissions interview.
2. How to put a spotlight on your interests and accomplishments.
3. How to prepare your messages for each school.
TJ Walker is a presentation coach who helps students improve their speaking skills for college admissions.
"5 stars! Easy to follow the course. I liked especially the part regarding the power of stories and examples. Personal feedback on your video-recorded- speech if you are willing to send one ;). Thank you for the resources offered!" Raluca Erimescu
Content
Increase Your Odds Of Acceptance With Every Interview
You Can Stand Out from the Crowd
Please Introduce Yourself
Make Them Want You to Be a Part of their Student Body
Winging It Doesn't Work
Do the Right Homework on the School
Even If They Don't Impress You, You Want to Impress Them
Basic Questions
What Do You Really, Really Care About?
Exciting New Update to this Course
Rehearsal
1st Video Rehearsal
2nd Video Rehearsal
3rd Video Rehearsal
Final Thoughts
Conclusion
Interview With Steven Roy Goodman
Feedback
Update - You Should Get on the TikTok App Now
Housekeeping Matters
Your Questions Will Be Answered Here
Who is TJ Walker?
Here Is How You Can Get your Certificate of Completion for this Course
Bonus Lecture
Coupons
| Submit by | Date | Coupon Code | Discount | Emitted/Used | Status |
| --- | --- | --- | --- | --- | --- |
| - | 7/31/2021 | 3BC6CAFD63EAD4BD3167 | 100% OFF | 40000/3219 | expired |
| - | 9/22/2021 | B75ADB35CBC60F74E3C1 | 100% OFF | 40000/281 | expired |
| - | 10/26/2022 | 4697DB5DB59A6FB7CA81 | 100% OFF | 1000/781 | expired |
| - | 11/1/2022 | 7F0BA0296FC7BA2BEE59 | 100% OFF | 1000/212 | expired |
| - | 11/9/2022 | 758230937DF91A611061 | 100% OFF | 1000/613 | expired |
| - | 11/28/2022 | 769A26837F46332F845D | 100% OFF | 1000/659 | expired |
| - | 12/8/2022 | 4D79301455A6253642EF | 100% OFF | 1000/649 | expired |
| - | 12/29/2022 | F780E8BA9050C5765332 | 100% OFF | 1000/215 | expired |
| - | 1/2/2023 | 35AC0B7D50DFB29A3A7A | 100% OFF | 1000/477 | expired |
| - | 1/10/2023 | THANKS009 | 100% OFF | 1000/776 | expired |
| - | 1/24/2023 | 181ADBB295D2A8DB2106 | 100% OFF | 1000/204 | expired |
Charts
Price
Rating
Enrollment distribution
11/6/2014
course created date
7/31/2021
course indexed date