Historical sites in Egypt
History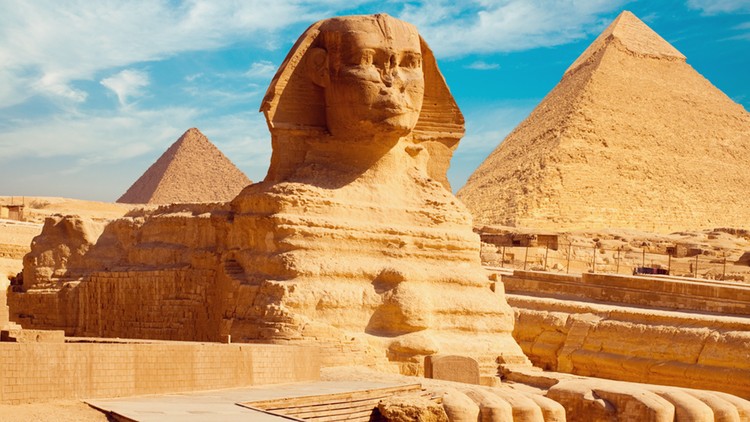 What you will learn
Student will know a lot of Egypt history
Description
in the course we will study Egypt history and know places we can visit in Egypt and deep 
our English in history the course consist of four section  Cairo ,Alexandria ,Sharm El Shaik ,Upper Egypt we will know the historical places in each site we will know alot of ancient remains 
Content
Cairo
Cairo
Pyramids
Baron palace - Sakakini palace -Mohamed Ali palace
Cairo tower - Egyptian museum - Islamic museum
Sultan Hassan mosque - Ahmed Ibn Tulun mosque
Salah Al din castle
Khan Al-Khalily - El Moez street
Alexandria
Alexandria
Alexandria library - Alexandria opera
Roman theater- pillar column
Kom El Shokafa cata-com
Royal jewelry museum - Alexandria national museum
Upper Egypt
Upper Egypt
Luxor
Aswan
Sohag
Qena
Sharm EL Sheikh
Sharm EL Sheikh
St. Catherine's Monastery
Neema Bay - Dahab
Taba reserve - Nuweiba - ras mohamed reserve
Reviews
Beautiful pictures of different landscapes and monument. But the english needs to be improved and its a very pity since there is a lot to learn about this very interesting land and landscape etc. I do recommend the course to everybody specially before a trip so you know what to see and where to get.
Too boring. Actually the pictures are very nice but the way they are explained does not have any exciting vibes, too plain
What a beautiful country with its culture, architecture and history! I really appreciate the effort of the speaker to read in English but it would have been wonderful to have captions. Unfortunately, there were things I couldn't understand due to the Arabic accent. But it really filled me with wonder and interest in visiting Egypt!
The information is interesting and the pictures are clear. I will like more interaction with the public from the intructor
The pictures are excellent, but the lecture/explanations with them is very monotone and pretty basic. It could use some kind of interactive activities, discussion, quizzes, or readings. There is no student engagement as is.
5/1/2017
course created date
2/8/2020
course indexed date