Hiring and Outsourcing Management + 13 Ebooks
Build your team, Interview Techniques, Outsourcing Success, Building a Team, Hiring Virtual Workers, Hiring to Keep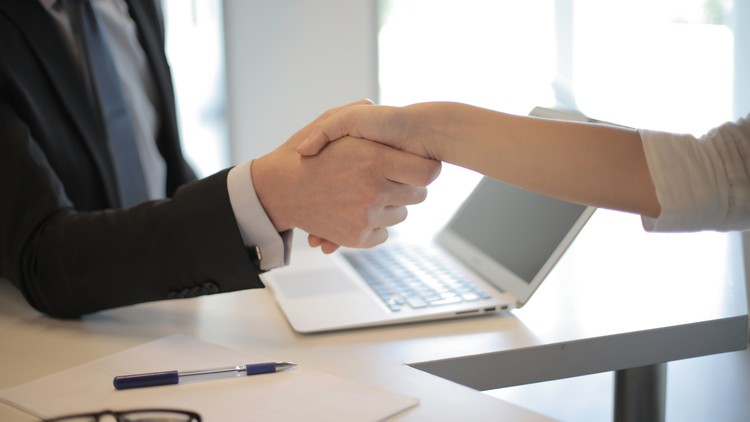 What you will learn
Interview Techniques
Outsourcing Success
Building a Team
Hiring Virtual Workers
Description
Hello,
Welcome to our Mega-Masterclass Bundle. In this course, you will get access to an Outsourcing Masterclass, Hiring and Outsourcing Course plus 13 Ebooks designed to help you become a better leader.
These Ebooks are based around :
Interview Techniques

Outsourcing Success

Building a Team

Hiring Virtual Workers

Hiring to Keep

100 Outsourcing Techniques

Negotiating Prices with Freelancers

How to Train a Team

How to be a Delegator

Team Building Bible
Our course will deliver to you :
Outsourcing Masterclass

Hiring Virtual Team Members

Outsourcing to Freelancers

Managing a Virtual Team
This great bundle of knowledge is the best experience for every online entrepreneur or a businessman looking to find ways to build an online team. You will learn how to build a team, how to interview them, how to find the best, how to find virtual assistants, and become a great leader. This course is a great addition to everyone and every company that wants to move forward in business. Most of the growing issues happen because companies tend to underestimate the importance of a balanced team, team building, and finding the right people for the job. Protect your company, protect your money and your future. With this information, you can build a better future for your business. Do not fail because you were not able to see the importance of a team.
Content
Outsourcing Masterclass
Outsourcing Masterclass
Hiring and Outsourcing
Hiring Virtual Team Members
Outsourcing to Freelancers
Managing a Virtual Team
Job Interview
Job Interviews
Charts
Price
Rating
Enrollment distribution
5/7/2021
course created date
9/9/2021
course indexed date