Healing Relationships with EFT
How to Have Loving Long Term Relationships Without the Drama
Parenting & Relationship
category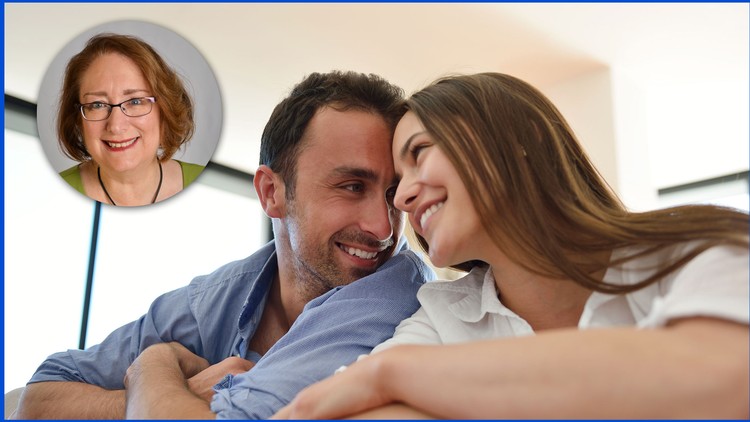 What you will learn
Tap on the acupressure points to release any negative emotion blocking a healthy loving relationship.
This course covers what Emotional Freedom Techniques are
Tap away the rage, frustration, anger, fear and trauma you experience in any relationship
Communicate better between you and youl love.
Description
You found the person you always wanted to be with. Unfortunately after the 'Honeymoon'  period, feelings change. Conflicts arise. Needs are not met. And the specter of disappointment raises its head...
Often, we bring into our relationships the past and all its failures.
What if we can leave the past in the past? What if we could leave all the subconscious programming that consistently sabotages our relationships behind. And do it in a gentle, easy way?
In this dynamic, fast-acting course, Joan Kaylor shows you how you can use EFT (Emotional Freedom Technique) to do just that.
We start with a foundational section on EFT and how to use it effectively. If you know EFt you can skip over this section, but we strongly recommend you take this opportunity to review EFT and practise.
The meat of the course and where you do your work and experience light-speed growth in your skills to navigate the turbulent waters of Love is in Section 3. Here you will work directly on dealing with relationship poisons like:
Anger and Rage
Fear
Insecurities
Control
Lack of Trust
Neediness
Having to be Right
And much more!
The course is interactive and participatory to a degree you may not be used to. We go thru proven EFT processes and you can follow right along. Joan has been working with clients for over 20 years, so she has seen it all. Joan uses her vast experience to bring you cutting-edge EFT methods to help you clear out everything that stops you from experiencing long-lasting relationships full of joy and love.
Don't delay! Register today!
Content
Introduction
Introduction and Disclaimer
Who is Joan Kaylor
Introduce Yourself
What is EFT (Emotional Freedom Technique)
What are Emotional Freedom Techniques?
Subtle Energies of the meridian system within the human body
Having a strong foundation
Hydration
Conscious vs. Subconscious
Brain Balancing Technique
EFT and Relationship Issues
Introduction
I Am Not Being Heard
My feelings are not being validated
Anger and Rage
Fear
Insecure
I am right. They are wrong.
I don't even know what I need
I am miserable and I don't know why
Stuck
Trust
Happiness
Summary
Wrap Up
Join Our Facebook Group
Help Your Fellow Students
[Bonus] Congratulations and Next Steps
Reviews
I found the application too generalized, without enough specific examples or case studies of real relationships and statements that might be used. It seemed like generic affirmations combined with tapping without any cognitive re-framing, which is what I was expecting.
if it can cure my relation ship I will increase the rating but if it does not except wasting my time I will give it a bad reveiw
The course is a good tool, alternative to therapy, to achieve greater emotional freedom. Joan explains clearly and prudently applies the EFT technique I really recommend the course
There is some interesting information in this course and the instructor is friendly, however this is NOT actual EFT and I doubt it can be efficient in any way other than providing a temporary relief. Emotional Freedom Techniques as originated by Gary Craig (and verified by studies and trials) are based on self-observation of thoughts and feelings, being very specific on what to tap, tapping on emotions and feelings and not ideas or beliefs (cognitions), doing detective work and treating aspects for complicate issues, extensively testing results and making sure there IS a change, working on memories (specific events), focusing on the negative and avoiding positive statements, etc and none of these is used in this course. This course uses a "tap-along" philosophy which is actually a misunderstanding of the "Borrowing Benefits" procedure of Gary Craig and no other element of EFT, besides the tapping movements. EFT does not work like this and is very different from what is being taught here.
Very good experience for me, this was the first time with EFT I plan to put into practice to change somethings I am going through, I expect to see the benefits materialize in my life . The Instructor was excellent very clear information given I learned a lot from her. Thank you Joan Kaylor
Coupons
| Submit by | Date | Coupon Code | Discount | Emitted/Used | Status |
| --- | --- | --- | --- | --- | --- |
| Lee Jia Cheng | 1/30/2020 | 3496D07B943BC56631EB | 100% OFF | | expired |
| Angelcrc Seven | 4/16/2020 | EXPIRESAPR18 | 100% OFF | 40000/740 | expired |
| Angelcrc Seven | 7/30/2020 | HRWEEXPAUGUST12020 | 100% OFF | 40000/826 | expired |
| Angelcrc Seven | 10/30/2020 | HREFTEXPNOV12020 | 100% OFF | 40000/531 | expired |
| Angelcrc Seven | 2/19/2021 | HRWEFEXPFEB212021 | 100% OFF | 40000/736 | expired |
12/31/2016
course created date
11/20/2019
course indexed date