Photoshop CC: 20 Common Productivity and Design Mistakes
Discover how to streamline your Photoshop production and stop making these 20 unnecessary time consuming mistakes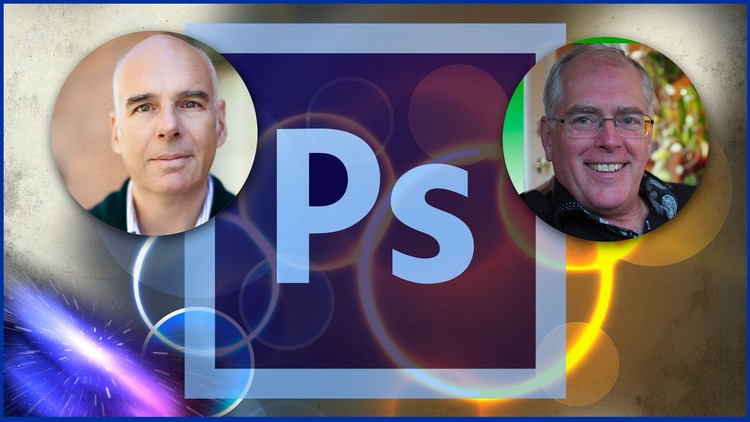 What you will learn
Improve their workflow with Photoshop, from within and without.
Learn how to optimize their image files
Check for mistakes (and fix them) before using the finished product in your projects or client projects.
Description
This course is all about productivity and management. You will learn how to structure projects before they begin, keep track of files, prepare Photoshop before you use it, work with the correct file types, learn how to maximize Photoshop resources, use the correct file types and sizes for the web, print, and more.
You will learn how to:
Prepare Photoshop before even starting

Major design mistakes

What not to use Photoshop for

Common Masking mistakes

Being too close to your project

File size issues

and much more...
Eliminate the most common Photoshop mistakes you do not even know you are making!
Enrol today...
Content
Introduction
Introduction
Steps to take before beginning any project. Part One
Steps to take before beginning any project. Part Two
Preparing Photoshop for use and Output. Part One
Preparing Photoshop for use and Output Part Two
Summary
Design Mistakes
Introduction
Design Mistakes
More design mistakes
Wrap up
Next Steps
Ask For a Review
[Bonus]
Reviews
не интересно смотреть на дядечек, которые показывают, как рисовать в фотошопе и корелле, разводя руками в воздухе-( Ничего нового, старые картинки из старых мануалов
I finished it and it is amazing and very informative I highly recommend this for experts and Advanced Photoshop designers (not beginners), Thank you.
thank you very much, very valuable information! to take into consideration for PS starters and intermediate ppl.
I recommend this course for all who want to know about some big mistakes that even a professional make it. Good advices, i like it.
Basicstuffandwaytoomuchtalkingwithouthavingexamples.Ifyouwanttowatchanywaychoose1.5speedorjustwatchthesummaryparts.
sorry for giving low rate. but it wasn't good at all , very bad quality in everything you had to give more time for preparation
Ok this is titled 20 common mistakes by designers in Photoshop. Well I dont know any designer that would not know how to set up a project and name his layers, this course seems to be for people trying to learn beginner Photoshop. And also, no disrespect but, would someone who has all the years of experience in design and visuals etc, really use a cheap cam to try and teach people with.... Try harder.
Very nice and helpful, especially if you've just started using PS. You'll learn good habits from the start.
Excellent course. I am new to photoshop. I bought this course to become more experienced at creating my own graphics. This course exceeds my expectations. I am much more confident in my ability to create graphics. Nathan is an excellent instructor. I highly recommend this course if you want to become a master of photoshop.
Coupons
| Submit by | Date | Coupon Code | Discount | Emitted/Used | Status |
| --- | --- | --- | --- | --- | --- |
| - | 12/30/2019 | A224920C4ED0F3D41C9B | 100% OFF | | expired |
| Angelcrc Seven | 3/23/2020 | MARCH25PHOTOSHOP | 100% OFF | 40000/425 | expired |
| - | 7/13/2020 | PCPDMEXPJULY162020 | 100% OFF | 40000/11942 | expired |
| Angelcrc Seven | 12/7/2020 | PCPDMEXPDEC92020 | 100% OFF | 40000/6599 | expired |
8/11/2018
course created date
11/20/2019
course indexed date