Remote Sensing with Google Earth Engine Crash Course
Get started with geospatial data analysis in google earth engine for remote sensing and GIS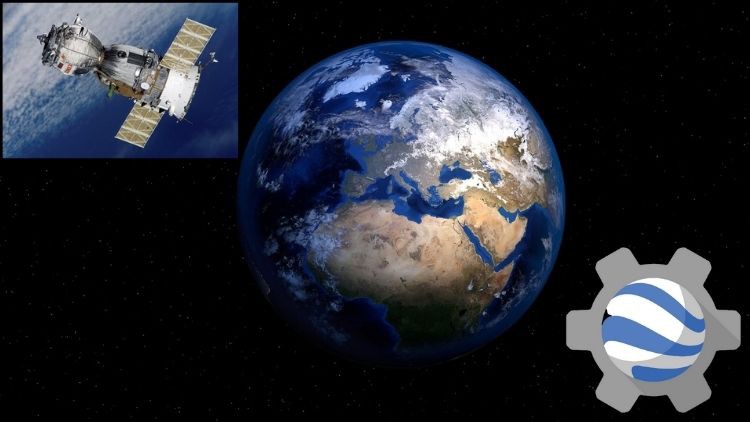 What you will learn
Write your first JavaScript program
Access the Google Earth Engine cloud computing platform
Download Landsat Data
Perform image processing using satellite data
Apply machine learning algorithm
Description
Do you want to write your first JavaScript program?
Do you want to analyze satellite data on the Google cloud?
Do you want to start a spatial data scientist career?
This course will get you up and running on the Earth Engine JavaScript API. Once you complete this course, you will be able to write your first JavaScript program to access and analyze geospatial data on the cloud.
We will cover topics:
Get Started with Google Earth Engine.

Sign Up with Google earth Engine

Download Landsat Data

Analyze satellite data

Apply machine learning algorithm
In this course, I will use the Google Earth Engine JavaScript API. I will help you get started write your first code on the cloud and you will be able to access and analyze big spatial data. Additionally, I will give you access to all sample data and script.
Spatial data science is one of the hottest topics with high paying jobs in the geospatial industry. Almost 80% of the data is associated with location which means that companies need spatial data scientist to analyze and generate insight from these locational data.
Are you ready to take your spatial data science career to the next level and start learning new cloud computing skills? What are you waiting for?
Get started with your cloud computing skills and enroll now!
Content
Overview of Earth Engine
Get Started with Earth Engine
Sign Up with Earth Engine
Sing Up with Earth Engine
Download Landsat Data
Download Landsat Data
Mapping Landsat Data
Map Landsat Images
Machine Learning with Satellite Data
Unsupervised Classification: Clustering
7/6/2021
course created date
7/10/2021
course indexed date