Google Docs - Beginner
Learn the basic functionalities of Google Docs.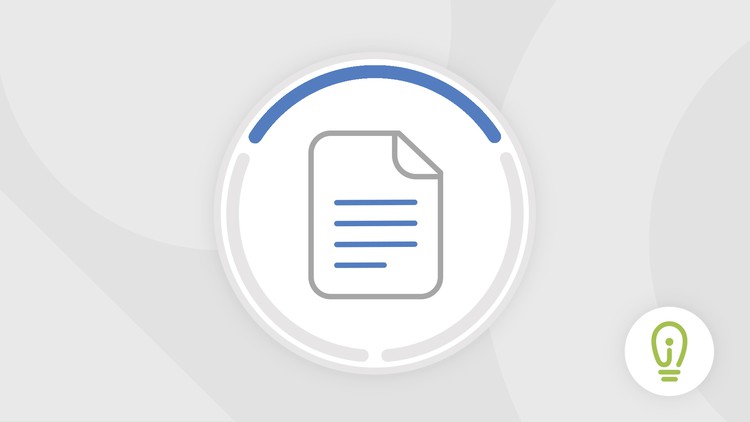 What you will learn
Getting Started with Google Docs
Working with Text
Text navigation, selection, and entry
Proofing and Viewing Documents
Finalizing Documents
Description
This course is designed to introduce students to the basic functionality and user interface of Google Docs. In this course, students will learn the basics of saving and opening documents and review the interface. Students will practice text navigation, selection, entry, and various other text formatting and editing commands and features. Students will also work with graphics and the various tools available in Docs to format and edit them. Lastly, this course will cover various options for viewing documents, proofing options for documents, and settings to prepare documents for distribution and publication.
Like this beginner course on Google Docs? Check out our many other Google App courses offered by Intellezy Trainers!
With nearly 10,000 training videos available for desktop applications, technical concepts, and business skills that comprise hundreds of courses, Intellezy has many of the videos and courses you and your workforce needs to stay relevant and take your skills to the next level. Our video content is engaging and offers assessments that can be used to test knowledge levels pre and/or post course. Our training content is also frequently refreshed to keep current with changes in the software. This ensures you and your employees get the most up-to-date information and techniques for success. And, because our video development is in-house, we can adapt quickly and create custom content for a more exclusive approach to software and computer system roll-outs.
This course aligns with the CAP Body of Knowledge and should be approved for 1.5 recertification points under the Technology and Information Distribution content area. Email info@intellezy.com with proof of completion of the course to obtain your certificate.
Content
Getting Started with Google Docs
What is Google Docs?
Opening Google Docs
Importing and Converting Word Documents to Docs
Navigating the Docs User Interface
Creating Documents
Using Templates
Using Help
Opening and Editing a PDF
Saving a Document
Working with Text
Working with Text
Working with Formatting
Using Paint Format
Using Paragraph Styles, Borders, and Shading
Inserting or Removing Breaks
Inserting Special Characters
Inserting an Equation
Enhancing with Images and Graphics
Inserting an Image
Using Text Wrapping and Positioning
Formatting Images
Replacing an Image and Alt Text
Working with Drawings
Inserting Word Art
Proofing and Viewing
Proofing a Document
Exploring Automatic Corrections
Using the Dictionary
Using Find and Replace
Advanced Finding and Replacing
Translating a Document
Finalizing Documents
Adjusting Document Setup Options
Adding Accessibility Settings
Working with Headers and Footers
Printing a Document
Emailing as an Attachment
Exporting to Another Format
Sharing a Document
Assessment Quiz
Google Docs Beginner Assessment Quiz
Charts
Price
Rating
Enrollment distribution
12/16/2019
course created date
12/20/2019
course indexed date