Getting Started with Perl for Beginners
Learn Perl Programming Language Suited to Nearly any Task
Programming Languages
category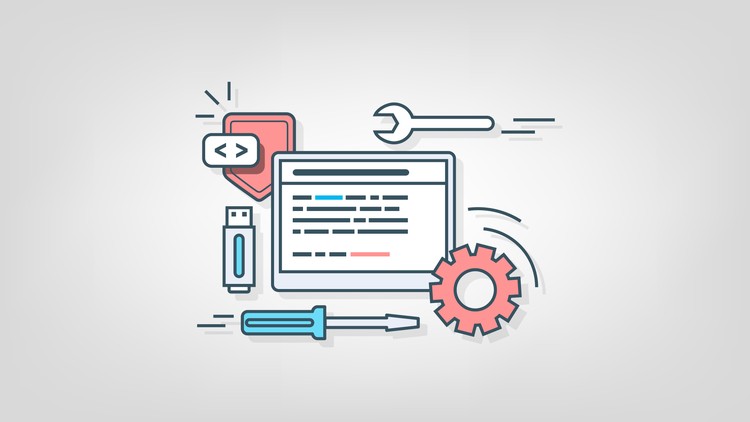 What you will learn
Use Math and String Operators Properly
Understand Conditional and Comparison Operators
Description
Perl is an language originally intended for text manipulation, but has evolved over the years into a general purpose programming language suited to nearly any task. In this course, we'll learn the core language. While Perl has much in common with earlier C-based languages, it does have some syntactic idiosyncrasies that we must learn. 
Whether you're new to programming, or coming from a language like C or Java, learning Perl will be an exciting and rewarding experience.
In this Course You will Learn
Your Hello Perl Program
Console Input
Math and String Operators
Conditional Expressions
I hope you enjoy the course, and I look forward to working with you!

Content
Start with Basics
Introduct to Perl
Installation & Hello Perl Program, shebang
Whitespace, Semicolons and Scalars
Comment Syntax, Console Input and Chomp
Math and String Operators
Conditional Expressions and Comparison Operators
Boolean Evaluation of Values
Reviews
I think he is a good teacher who has a lot of knowlege but he rushes over everything without any proper explanation. He won't even tell you a perl file must have the extention ".pl". What grinds my gear is the abrupt end of the course. This is a fraud and an abuse to many udemy users. Please DO NOT buy this course. It won't be fair if I ask for a refund.
Prashanth
October 23, 2017
Its really clear explanation very good starting point for beginners but no explanation for concepts like arrays, hashes, functions etc.
I was really engaged in the course, but sudendly, it was finished. I wonder what happen with arrays, hashes, functions, subrutines, modules. All this things are for the begginer too. The course is very incomplete.
Bardzo dobre, zwięzłe wprowadzenie do Perla. Sporo praktycznych uwag przydatnych na samych początku nauki aby zrozumieć i stosować.
Very clear and concise explanations. The only reason, the ONLY reason I am not giving this course a full five stars is because it seems to end prematurely. (But I'm certain I'll receive a promotional email from the author of this course shortly; to learn more about Perl.)
Each subject is presented and explained in depth. I like that an agenda is presented at the beginning of each lesson.
5/23/2016
course created date
11/22/2019
course indexed date