From idea to startup launch in 100 days!
Turn you dreams into reality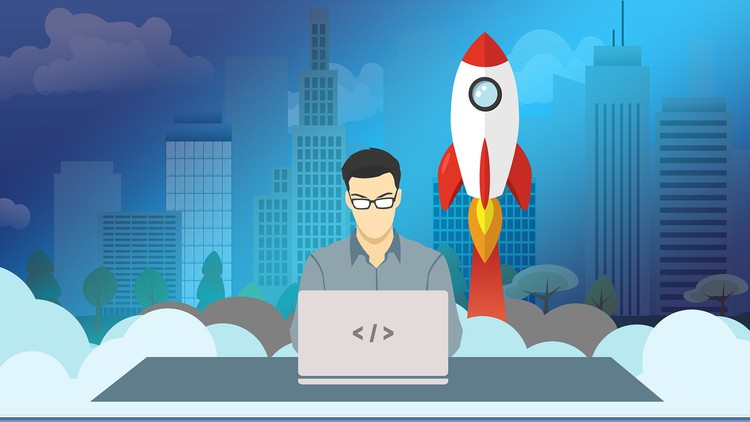 What you will learn
Learn a method that will allow to move from idea to MVP in 100 Days
Develop habits that will help you continuously progress your startup.
Become a professional at Learn Start Methodology.
Grow confidence, test your commitment and take a decision in 100 Days
Move from ad-hoc, unstructured approach to a systematic approach that delivers results
Description
This course will help you to move from idea to minimum viable product (MVP) in 100 days. No more insecurities or procrastination. You will follow a step by step approach that will guide you during 14 weeks. Masterclasses will provide you with the theoretical knowledge while weekly assignments will secure that you are making enough progress on your own startup from one week to the next, The course provides a systematic approach with tips, guidelines and templates whenever needed. The course is designed to be completed in 14 weeks and lessons can be taken in any order, but we recommend you complete assignments from one week before moving to the next week. The course is ideal for people currently working that want to strengthen their entrepreneurial skills as well as entrepreneurs that are seeking for a common framework and structure to move forward. The course is divided in bite-sized videos that introduce key concept each week and a homework assignment that focus on developing on aspect of your startup.
In order to succeed it is important that key concepts are understood but also that all home assignments are completed. These assignments will help coaches to review progress and challenge you on certain elements of your startup.
Content
Introduction
Why you should join and benefits from participating in this program
Demystifying startups
What makes startups successful
Program Structure & Methodologies used throughout the course
Homework
What problem are you solving?
Understanding the customer development process
Finding problems worthwhile solving
Talk to people to get unique insights
Developing empathy / Understanding customers
Uncovering pain points in customer journeys
What do you want to achieve at the end of this week?
Homework
Customer Outreach
Domain name, Logo, Website
Outreach (Linkedin / email / etc)
Engaging with B2B Customers: Position in the value chain
Planning customer engagements: Understanding B2B Stakeholders
Homework
What is the big idea?
Developing solutions: The ideation stage
Ideation and Brainstorming techniques
Idea refinement techniques
From idea to value and benefits creations
Develop your value proposition
Homework
Prototyping
Starting to develop your solution / starting to prototype
What tools can we use to speed up things?
Developing a minimum viable product / Build-Test-Measure
Finding your beach head customers / Product Market Fit
Homework
Who are your competitors?
Understanding Competitive Positioning
Understanding competition / Who is your competition?
Differentiation from competition / Unfair Advantages
New Market / Blue Ocean
Mapping Competition /Axis of Differentiatin
Homework
Defining your Business Model
Defining your Business Model - How will you make money?
Business Model Patterns / Types of revenue streams
Some examples of successful business models
Homework
Unit Economics & Financials Basics
Understanding Unit Economics
Basic Financial Modelling
Building a revenue forecast
Homework
Market Sizing
Sizing the opportunity: Doing proper market research
Defining your TAM/SAM/SOM
Homework
Define your Go-to-Market Strategy
Understanding GTM Plan or GTM Strategy
Go-to-Market Strategy: Who
Go-to-Market Strategy: What
Go-to-Market Strategy: How
Homework
Marketing Tactics
From GTM Strategy to Marketing strategy and tactics
Understanding bias and Nudging
Digital Marketing: Understanding digital Channels
Digital Marketing: Experimenting and learning / From GTM to Marketing tactics
Digital Marketing vs Growth Hacking
Homework
The Team
Founder Agreement
About Founder Equity
Homework
Setting up your business
When should you setup your business?
Business setup / License (LLC vs C-Corp vs Holding Company)
Controlling your costs
Homework
Fundraising
Understanding startup investors
Understanding investment types (Equity, Safe Note Convertible Debt)
Understanding Equity, Company valuations
Shareholder agreement/founders agreement
Fundraising rounds and dilution
Preparing your ask
Planning your fundraise
Fundraising readiness
Homework
Pitching
Pitching skills and pitching types
Pitching deck structure
Delivery tips
Pitch Deck Content and Design Guidelines
Pitching to Investors
How do you become successful at pitching?
Homework
Reviews
Jean-Luc is an expert mentoring many startups and this course is an amazing collection of his knowledge and learnings and anyone looking to startup or even those running a startup are recommended to do this course. The course is very detailed and extensive.
This course delivers great genuine value, there is no waste and every lesson tackles the core concept in depth. I especially enjoyed the section on empathy and understanding your customer and how to make a great pitch. I would recommend this agile course to anyone who is building their own startup and needs some solid guidelines.
Thoroughly enjoyed this course, it provided the perfect combination of both theory and practical skills, giving me a detailed understanding of what it takes to actually start and run a startup. Overall, the program was well-structured and the instructor, Jean-Luc was very knowledgeable and provided easy examples to understand the concepts. I highly recommend this program to anyone interested in starting a startup!
This is a great course and structure exactly what I was looking for. I just got started but love the way things are laid out, the simple step by step method and the weekly exercises.
I recently took Jean-Luc's "From idea to startup launch in 100 days" course and it was well-structured and easy to follow, with clear and concise lessons that were packed with valuable information. Jean-Luc is an excellent instructor and provided hands-on guidance all the way through. He was also available to answer questions and provide feedback, which was incredibly helpful. The course also included a number of practical real-world examples which helps better understand the material. I highly recommend this course to anyone serious about taking their startup idea from concept to launch in about 3 months.
Charts
Price
Rating
Enrollment distribution
COMIDOC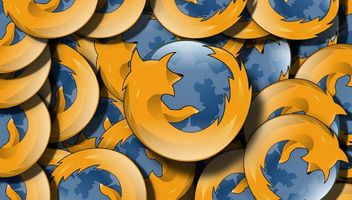 Want FREE online courses ? Our FIREFOX extension lists Udemy freebies in realtime !
FREE
Comidoc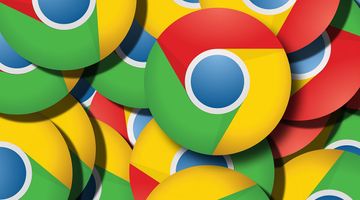 Want FREE online courses ? Our CHROME extension lists Udemy freebies in realtime !
Free
12/14/2021
course created date
1/28/2023
course indexed date