Financial Accounting in Excel - New Business
We will start a comprehensive worksheet in Excel and enter journal entries related to setting up a new business.
Accounting & Bookkeeping
category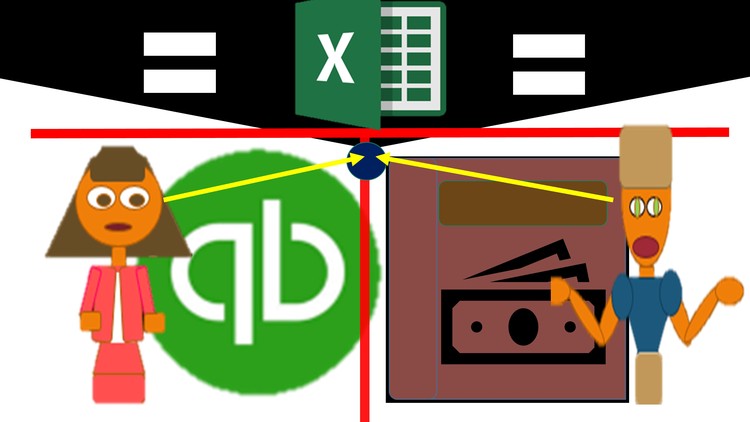 What you will learn
Debits & Credits
Excel Fundamentals - Add, Subtract, Sum Function
Journalize Journal Entries
Post Journal Entries to General Ledger
Description
If we are a business owner or accounting professional who would like to get a better understanding of what our accounting software is doing
Or
An accounting student or student in general that would like to get a better understanding of what our accounting textbook is doing
This course is a course for us.
Business owners, accounting professionals, and accounting students often have the same problem with accounting. . .
that we are focused on one small component of the accounting process and not able to make all the necessary connections to other components of the accounting process to fully benefit from an understanding of how the business runs.
Business owners focus on cash flow and revenue, accounting professionals focus on their component of the accounting department and enter data into the accounting software, and accounting students focus on the topic they are currently working on.
Accounting professional often focus on one component of the accounting cycle like accounts receivable, accounts payable, or payroll often not having much time to consider the relationship with other areas of the accounting cycle.
Accounting software helps simplify the data entry process, but the simplification also restricts us from seeing how the data is being processed into the end product, into financial statements and reports.
Students are focused on one component of the accounting cycle at a time following an accounting textbook that is putting the pieces of the accounting puzzle together one step at a time.
As students zoom their focus into the current topic, they often lose sight of it fits into the larger objective and this loss of sight causes students to question the relevance of what they are losing. Student's questioning the relevance of what they are learning causes students to lose interest. A loss of student interest causes students grades to fall.
Part of the reason accounting textbooks have a difficult time incorporating the current topic into the big picture is that a textbook is restricted by what can fit on a page and the problems a textbook provides are restricted by what a student can accomplish with paper and pencil.
The use of instructional video providing a step by step process along with Excel that allows students to sum up large columns of numbers in a short time provides the tools to create a comprehensive problem that will demonstrate current topics in the context of the entire accounting process.
Why Take This Course?
We will start to learn the accounting cycle in a comprehensive way and learn the fundamental of Excel.
Learning the accounting process without Excel or Excel without accounting is a waste of time and not an efficient way to learn either topic.
Like assets being equivalent to liabilities and equity, accounting is equivalent to Excel in many ways and therefore learning Excel will accelerate our learning of accounting and make what we learn more applicable.
Accounting is also the perfect tool to learn Excel. This course will not provide a broad overview of everything Excel can do because that is not a way to learn. Courses attempting to demonstrate all the functions Excel fail to create value for learners because learners will not retain what they learn without a foundation of core concepts and a reason for learning each new function.
This course will cover the fundamentals of Excel, those components used 99% of the time, and the components needed as a foundation for learning more about Excel.
The core components of Excel we will learn include adding, subtracting, and summing up columns of numbers.
We will learn the core concept of Excel through demonstration, repetition, and application to practical problems.
What Will Be Included in This Course?
In addition to instruction video we include an Excel worksheet with just about every presentation allowing us to both see the completed answer and work through the problems step by step along with the video.
Each Excel workbook includes at least two tabs. One tab will have the answer so that we can see how the completed worksheet is constructed and the second tab will provide us the opportunity to enter the data along with the instructional video.
Who Will We Be Learning From?
We will be learning from somebody who has practical accounting experience as a practicing CPA, teaching experience, curriculum design experience.
Credentials include:
We are learning from someone who has both instruction and curriculum development experience needed to construct comprehensive courses of a technical nature in a way that meets students' needs and expectations.
 What Will We Learn?
We will learn how to complete the components of the accounting cycle and the fundamental of Excel including addition, subtraction, and the sum function.
Below is a short list of what is included in the accounting cycle and what we will cover in the course:
Journalizing journal entries
Posting to the general ledger
Create a trial balance
Financial statement generation
How Will We Be Taught?
We will learn through viewing and then doing.
We will demonstrate each component of the problem in small digestible parts using both a completed Excel worksheet and instructional video.
We will provide an Excel worksheet that can be filled in along with the instructional video or after watching the instructional video.
Please join us in learning Accounting, Excel, debits, and credits.
It will be Great 
Course Content Includes:
Start a New Business Section of Accounting & Excel Course
05 Set up New Company Worksheet
10 Set Up Inventory Items
15 Set Up Customer Balances
20 Set Up Vendors Beginning Balances
25 Enter Opening Account Balances
Content
Introduction
Introduction
Course Outline
Start a New Business Excel Worksheet
Start a New Business Section Overview
Excel Worksheet - 6.05 Set Up New Company Worksheet
6.05 Set up New Company Worksheet
Excel Worksheet - 6.10 Set Up Inventory Items
6.10 Set Up Inventory Items
Excel Worksheet - 6.15 Set Up Customer Balances
6.15 Set Up Customer Balances
Excel Worksheet - 6.20 Set Up Vendors Beginning Balances
6.20 Set Up Vendors Beginning Balances
Excel Worksheet - 6.25 Enter Opening Account Balances
6.25 Enter Opening Account Balances
Reviews
I am intrigued to have come across such a fantastic course and it's going to help me advance my accounting skills since I am an accountant.
Chineze
September 27, 2021
Very good. Very very good. A great and sound teacher. Màkes you feel very confident and ready to take up any accounting task. Thank you
I'm QB certified but wanted to learn how to integrate this with Excel and this course helps so much with that and the templates can be used for any business type.
made the accounting a little more understanding when it comes to Excel and made the formulas understandable as well
Hemantkumar
February 22, 2021
A7205567/ HK5037513 Hemantkumar Kasat from Atos Syntel. Very nice and its added my existing knowledge.
actually it was a very good plate from for us to improve and all the presentations clearly explained.
The course was good. Packed with content, however I did not feel like it was well layed out. Would have appreciated it more if it was better layed out - with that being said I was able to learn a lot from it just by having the creator be comfortable in narrating his thought process as he went along - that alone was well worth it - walked away feeling like it was well worth the effort and investment of my time.
El curso da perspectiva estructural de las finanzas, lo cual es importante para el análisis y para la toma de decisiones.
I learned how to better work around excel to get started on refreshing my memory on to better create a balance sheet.
Its easy ... but not informative as much...... dnt tell how to make a tables like check... or its to early to ask rating questions
I really like the spreadsheets and the material that was taught. Could use some work on the delivery of instruction.
Well, I think its a very good course. The instructor have a full command on every topic and describe every aspect with clear and understandable manner.
Hard to say at the time. I'm looking forward to sinking myself into the activity where I can tell if the material is actually "sinking in." So far, I'm doing a lot of listening and watching, which takes a lot of effort.
Abdullahi
February 8, 2019
thanks all manegers and members today i got the some experience about the financial accounting this one is my field the level of thge university. now i know it the way of maked excel accounting like type of the analysis, type of the journalium and the post close of the accounts. thanks agian all manegers .
Very good for beginners. I'd like to setup accounting for an existing company, but has no idea how to do it, especially for the debit/credit and where it goes. The class explains very well.
Charts
Price
Rating
Enrollment distribution
COMIDOC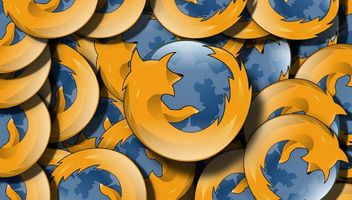 Want FREE online courses ? Our FIREFOX extension lists Udemy freebies in realtime !
FREE
COMIDOC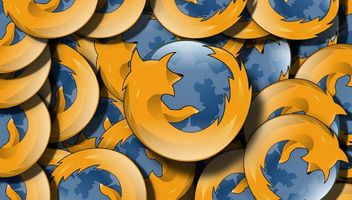 Want FREE online courses ? Our FIREFOX extension lists Udemy freebies in realtime !
FREE
12/23/2017
course created date
9/16/2019
course indexed date