Film & Video Editing with Adobe Premiere Pro - Filmmaking
Students will learn film and video editing using Adobe Premiere: Editing, Color grading, Vsual effects & Sound Design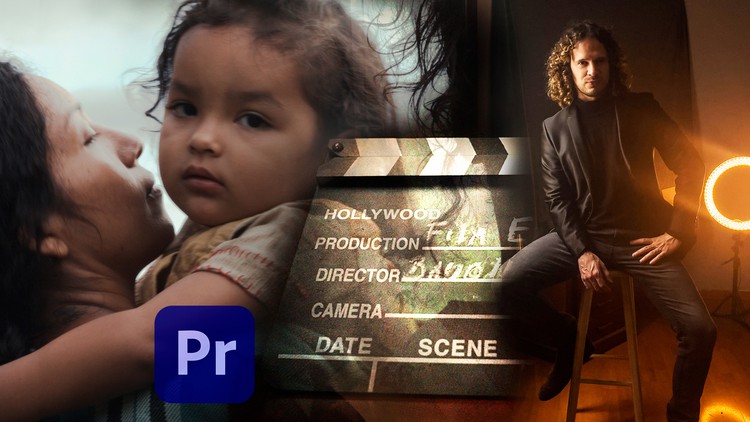 What you will learn
Students will learn Learn to utilize all Adobe Premiere tools to maximize software potential and reach its highest level.
Students will learn to read and interpret a movie script to accurately represent the author's artistic and cinematic vision.
Students will learn professional post-production, including color grading (Masks, HSL, etc.), VFX, and audio editing.
Learn powerful insight about art and its relationship to storytelling through editing, so you can use any software to tackle any film project.
Gain powerful insights on art's relationship with storytelling through editing, enabling you to handle any film project with any software
Description
In this course on film and video editing, students will learn to use Adobe Premiere by mastering the essential fundamentals that every editor must have to tackle a film project. The course is designed to equip students with the skills to use not only Adobe Premiere, but any video editing software in the future.
To succeed in video and film editing, it's necessary to have a solid grasp of the language of cinema. This language is essential for telling stories visually, and that's why this course focuses on professional projects, such as award-winning short films, scenes recorded with high-end film cameras, and completely professional music videos.
Film editing is the final stage in the creation of a cinematic work, so having a deep understanding of this art is essential for developing fiction projects. In this course, you'll learn how to use rhythm, transitions, visual effects, cuts, film scripts, color correction, and professional audio editing to tell the stories you've always dreamed of telling. Importantly, this knowledge will not only enable you to tell stories through the language of film, but also to develop projects for current platforms like YouTube and Instagram.
The art of film editing involves being aware of a large number of visual and sound elements that enable us to modify the order of shots, sounds, and frames for aesthetic and artistic purposes. Screenwriting and editing go hand in hand to communicate stories to the audience, and this is precisely what students will learn in this program
In this course, students will learn to utilize all of Adobe Premiere's tools to maximize its potential and take their film projects to the next level. Through the application of effective strategies, students will learn how to optimize their computer's performance and maintain a professional level of organization throughout the project.
To accurately represent the author's artistic and cinematic intent, students will learn to read and interpret movie scripts, covering concepts such as shot timing, figure-ground relationships, and ellipsis.
By incorporating the principles of musical and action rhythms in their editing, students will create a smooth and coherent assembly of shots. Additionally, students will learn professional color grading techniques, including the use of automated masks to add a polished finish to their post-production.
Students will master the art of color correction by utilizing HSL color gamma masks, which enables precise adjustments to the color of the image. They will also learn how to stabilize images, add text to images for corporate videos, and create unique transitions through the use of varying opacities.
By learning to use Adobe Premiere's audio editing tools, students can professionally edit audio without the need for specialized software, which will allow them to tell compelling stories using sound.
Finally, students will learn how to properly format their work to ensure maximum compatibility across various platforms
"Film editing is the art of assembling the narrative pieces of a film project."
Baudilio Bey Pérez
Content
Introducción
Introduction - Main Concetps: Ellipsis, Time & Color in Editing / First Approach
MODULE I - The Fundamentals of Film Editing & Video Editing - Adobe Premiere
Recommended Equipment
The Beginning: Setting up a project in Adobe Premiere.
Learn about Adobe Premiere presets
Creating a sequence: Knowing the video formats and aspect ratio.
Sensitivity to images, balance and lighting
Effects Control Panel: Learn about Keyframes and automations.
Effects Control Panel: Learn how to use opacity and blend modes.
Effects control panel: Time remapping
Timeline Toolbars: Vertical Bar
Timeline Toolbars: Horizontal Bar
Time and the contemplation of a cinematic shot
The screenplay and film editing: How a screenplay looks on the screen
The screenplay and film editing: Ellipsis and direct transitions between shots.
How to create proxies
How to edit Texts
The Export
Rhythm and cuts in a Music Video
MODULE II - Color correction and Color grading
Introduction: Color correction in a scene.
Color Correction Part 1: Lumetri Scopes - The Pool's Example / Cool Colors
Color Correction Part 2: Pool's Example / Warm Colors
Color Correction Part 3: Changing the color of elements in a shot
Color Grading: Creating a mask.
Color Grading: Changing the background color
Color Grading final step: Secondary HSL / Precision masks.
Recognizing Formats
Cinematic Blurs
Creating a take from another take.
Stabilizing a shot.
MODULE III - VIsual effects
Introduction
Adding fire to a shot: Automation.
Adding fire to a shot: Final Steps & Professional Examples
Adding sparkles to a take.
Bonus Lesson: Cursive Letters in Motion
Module IV: Sound Design - Audio Editing
Introduction
Sound design of a scene: Adding the sounds of a scene.
Sound design of a scene: Adding the sounds of a scene / Actor performance
Scene Sound Design: Adding Reverb and Spatiality to Tracks.
Sound design of a scene: Adding effects to audio clips/ Compressors & equalizers
Charts
Price
Rating
Enrollment distribution
Shopify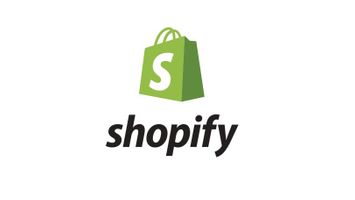 Sell online with Shopify
3 months for 3 €
COMIDOC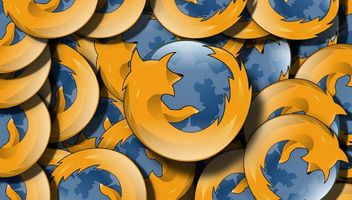 Want FREE online courses ? Our FIREFOX extension lists Udemy freebies in realtime !
FREE
5/27/2021
course created date
3/25/2023
course indexed date