Figma Design Course 2023. Your Website from Start to Finish
Step-by-step guide for beginners on how to go through the process of creating your project on Figma from start to finish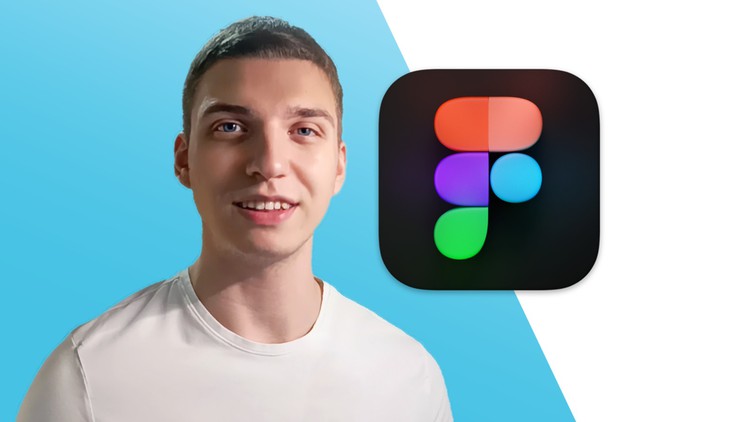 What you will learn
How to use Figma to assist on your projects
How websites are structured and how you can learn from it
How to automate your workflow
How to make responsive Web and Mobile view
How to create a working design system that helps you finish your project easily
How to create wireframes and import them in Figma
Proper structure for the projects
Follow up with new trends in the industry
Knowledge to complete a client's project
How optimize your portfolio and start getting clients
Description
Figma is a web-based design tool that enables users to create interactive, collaborative designs. You can use it to do all kinds of graphic design work from wireframing websites, designing mobile app interfaces, prototyping designs, crafting social media posts, and everything in between. Figma works directly on your browser. This means you get to access your projects and start designing from any computer or platform without having to buy multiple licenses or install software. What makes it so attractive is the fact that it's free to use.
If you're still not familiar with this wondering web-based app you've come to the right place. You will learn through recorded lessons, practical exercises and tips by UI & UX Designer Željko Milivojević, reviewing content at your own pace.
You will go through the process of creating your project from start to finish. You are also going to manage your portfolio and set it up to get more clients and proposals. The course instructor will go over all the small details that can really make a difference, but most people aren't mentioning them. There is a lot to learn along the way, so we would love to take you on this journey.


In this Figma Course you will learn:
How to use Figma to assist on your projects

How websites are structured and how you can learn from it

How to automate your workflow

How to make responsive Web and Mobile view

How to create a working design system that helps you finish your project easily

How to create wireframes and import them in Figma

Proper structure for the projects

Follow up with new trends in the industry

Knowledge to complete a client's project

How to optimize your portfolio and start getting clients
Why should you choose this Figma course?
Figma gives you universal design skills.

You will learn how to create in Figma from experienced designer Željko Milivojević.

Željko Milivojević is UI & UX Designer focused on mobile and web design and brand identity with 8 years of experience in the design industry.

You will design your first website from start to finish!

Study anywhere, anytime, at your own pace.

This course is suitable for both beginners and experienced users.

The course comes with in-depth videos, important tips and additional useful links.

What else do you get?
lifetime access to the course and its updates

structured step-by-step lessons and practical exercises

additional folders and files that contains assets that instructor used for the website creation in lessons

weekly educational and promotional announcements

a certificate from Udemy upon completion of the course




Enroll now!
Want to start now? Click the "Buy now" button and learn how to use Figma to assist on your projects!
Content
Getting Started
Introduction to the Course
Software Usage
Web Structure
How Websites Work
Box Elements
Website Sections
Modern Trends
Into the Figma
Main Screen
Community Tab
Creating the First Project
Explore first Canvas
Tools in Action
Basic Shapes
Properties of Object
Useful Shortcuts
Frames and Groups
Typography
Playing with Pictures
SVG files
Exercise 1
Auto Layout
What is the Auto Layout
Auto Layout Tools
Creating the First Component
Exercise 2
Exercise 3
Preparing for the Project
Examples of Real Projects
Moodboard
Colors Psychology and Usage
Choosing Typeface
Wireframes
Visual Workspace
Exploring the Space
Developing First Sections
Web View
Mobile View
Exporting the Wireframes
Starting the Project
What is a Design System
4pt Grid System
How to Import Your Icon Design System
First Element
Setting up the First Frame
What is Navigation Panel?
Creating Hero Section
First Page
Creating Web View
Creating Mobile View
After the Design
Finishing Touches
Sending a Project to a Client
How to do Reviews with a Client
Portfolio Management
Why is it Important?
Where to Present Your Project?
How to Present Your Work?
Final Message
Reviews
Absolutely Great. With this Figma training my confidence on Wireframing using Figma exponentially jumped. My observations: 1. The course is very well taught and the trainer is brilliant 2. The concepts covered and pace of coverage is very good 3. Exercises are good and will give you the confidence of getting up to speed for real life projects Things that can be better: 1. Some training videos need a better edit 2. Sometimes I had hard time catching up with the spoken English (could also be an improvement needed with me)
Anonymized
January 30, 2023
This course is great for roles that are looking for an example of how to carry out a design project. They include tips that can help you to enter the world of work. ¡Thanks to the instructors for the learnings!
This is pretty much everything to Figma except for prototyping. But I really enjoyed this course and get to know many other things in it. Really appreciate it.
Dimitris
December 27, 2022
Poor experience. The instructor tries hard, but his English level is inferior, especially for a course at this level. Sorry... :(
Adelakun
December 22, 2022
This is one of the best most straight to the point no time wasting courses I have ever taken. It's so great that he is not just saving tons of time but the resource is so good I had to take out my writing materials. I'm having fun learning
Honestly, I wasn't expecting much from the course but little did I know that I was in for a ride. the instructor did a very good job of explaining how to use Design Tools Like Figma and Whimsical... then he further went into design principles like colour theory, choosing fonts, and Creating a Mood board for a project for creative direction And that is just at the beginning of the course... I'm not done yet but from the little, I've gone through I'm really happy that this was a good investment of my money
A great teacher, despite some instances using transcriptions because of the accent. He's overall amazing in everything and I will definitely be back for more.
This is really a great course to learn the how to work in the tool FIGMA. But I feel it is not a deep course to do. Many of the features of Figma is uncovered.
Amazing!! this course teach me a lot, i just wanted to let you know if in future courses can you use dark mode, cuz is dificult to see the light one, besides that all work fine.
Great and informative course for those who want to start working in Figma. It's all short and sweet. The instructor is beyond amazing too!
Amazing course. Everything is explained very clearly and understandably by the instructor. I like how the course is filled, everything is clear.
I know a lot of design programs. But the modern world develops and something new appears. This is what happened with Figma. I have long wanted to learn this powerful tool for the designer. And I am very grateful to SkillBooster SkillsBooster Academy for this course!
WOW! Thank you for the course. I highly recommend it. It will be helpful for everyone who wants to understand Figma
Great job! Personally, I really liked the course. A lot of practice, cool chips. As a beginner, I really liked everything. I recommend
I just started using Figma a week ago. I'm a marketer, not a designer. But even without great design skills, you can use this convenient service to create creatives for advertising. Thanks for the course! I discovered many life hacks.
Coupons
| Submit by | Date | Coupon Code | Discount | Emitted/Used | Status |
| --- | --- | --- | --- | --- | --- |
| Anton Voroniuk | 9/30/2022 | FIGMADESIGNFREE | 100% OFF | 1000/873 | expired |
| - | 10/1/2022 | FIGMA3009 | 100% OFF | 1000/800 | expired |
| - | 10/10/2022 | FIGMA1010 | 100% OFF | 1000/822 | expired |
| - | 10/27/2022 | FIGMA2710 | 100% OFF | 1000/428 | expired |
| - | 10/29/2022 | FIGMACONTEST | 100% OFF | 1000/880 | expired |
| - | 11/1/2022 | FIGMA0111 | 100% OFF | 1000/528 | expired |
| - | 11/9/2022 | FIGMA0911 | 100% OFF | 1000/848 | expired |
| - | 11/16/2022 | FIGMA1611 | 100% OFF | 1000/812 | expired |
| - | 12/1/2022 | FIGMA0112 | 100% OFF | 1000/907 | expired |
| - | 12/9/2022 | FIGMA0912 | 100% OFF | 1000/975 | expired |
| - | 12/20/2022 | FIGMA2012 | 100% OFF | 1000/969 | expired |
| - | 1/10/2023 | FIGMA1001 | 100% OFF | 1000/867 | expired |
| - | 1/16/2023 | FIGMA1601 | 100% OFF | 1000/867 | expired |
| - | 1/23/2023 | FIGMA2301 | 100% OFF | 1000/999 | expired |
| - | 2/3/2023 | FIGMA0302 | 100% OFF | 1000/936 | expired |
| - | 2/24/2023 | FIGMA2402 | 100% OFF | 1000/940 | expired |
| - | 3/3/2023 | FIGMA0303 | 100% OFF | 1000/978 | expired |
| - | 3/13/2023 | FIGMA1303 | 100% OFF | 1000/809 | expired |
| - | 3/22/2023 | FIGMA2203 | 100% OFF | 1000/636 | expired |
| - | 4/5/2023 | FIGMA0504 | 100% OFF | 1000/856 | expired |
| - | 4/12/2023 | FIGMA1204 | 100% OFF | 1000/992 | expired |
| - | 4/17/2023 | FIGMA1404 | 100% OFF | 1000/970 | expired |
| - | 5/5/2023 | FIGMA505 | 100% OFF | 1000/992 | expired |
| - | 5/15/2023 | FIGMA1505 | 100% OFF | 1000/977 | expired |
| - | 5/25/2023 | FIGMAFREE | 100% OFF | 1000/983 | expired |
| - | 6/5/2023 | FIGMA506 | 100% OFF | 1000/970 | expired |
Charts
Price
Rating
Enrollment distribution
Shopify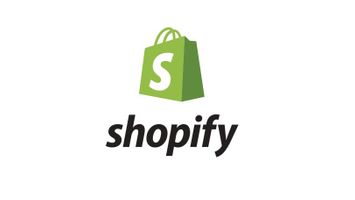 Sell online with Shopify
3 months for 3 €
SkillShare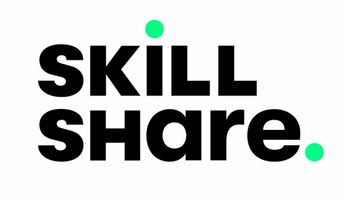 Unlimited access to 30 000 Premium SkillShare courses
30-DAY FREE TRIAL
9/26/2022
course created date
9/30/2022
course indexed date
Anton Voroniuk
course submited by