Fibromyalgia - 7 Day Challenge for Pain Free Living & Health
Take our seven day challenge. See for yourself the impact food has on your condition and discover a drug-free way.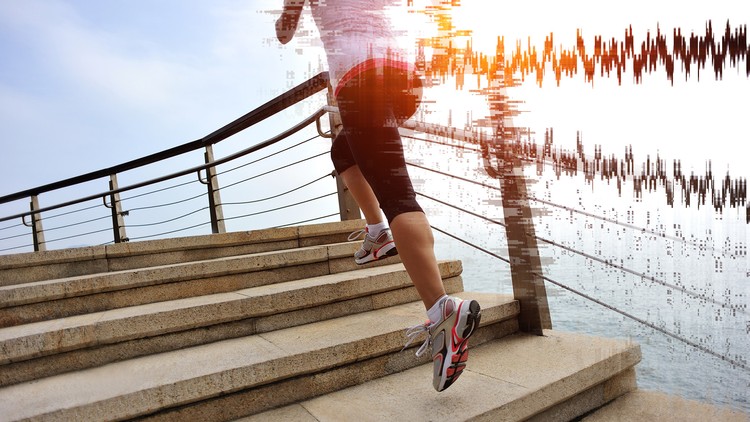 What you will learn
Understand the relationship between what they eat and any pain they may feel
Take action to eat foods which are less likely to cause flare ups
Description
Fibromyalgia is a painful condition that afflicts many people around the world. Unfortunately, the medical mainstream tends to treat the pain and other symptoms associated with fibromyalgia rather than the root causes of the condition.
The 7 Day Challenge is the first step to understanding what triggers your body and causes the flares up you experience. Each day we challenge the body as you record your experiences. Our experience shows us that what we put into our mouths causes lot of the pain we experience, either later that day or a couple days later.
Each day of the Challenge, you will remove certain food groups from your diet. Then journal how you felt that day. Some challenges like removing wheat products and Gluten may be more difficult than others, but the self-knowledge will help you immensely to discover which foods your body is particularly sensitive to.
When you register, you will join the 4500+ members of our Fibromyalgia Support Group on Facebook as you take proactive steps to reduce pain and fatigue.
Fibromyalgia is a multifaceted condition and its symptoms can be incorrectly linked to other conditions too, leading to improper or ineffective treatment. Rather than treating just the pain or other symptoms, there exists a combination of treatments to manage the causes of fibromyalgia.
If you are dealing with general inflammation, aches, pains, chronic fatigue, brain fog and a complex mix of reactions to industrial age toxins, you may be dealing with fibromyalgia. Your immune, digestive and other systems are out of balance. The symptoms that accompany fibromyalgia can include dizziness, headaches, allergies, twitches, brain fog, rashes, tendonitis, bursitis, and general aches.
The road to relief will have to eliminate the toxins, deal with intestinal dysbiosis with its resultant allergic reactions, right kind and amount of exercise, and fixing your nutritional profile. Even you can experience the joy of a symptom-free life and reverse the fibromyalgia symptoms! Review the articles in the Research section to learn more about fibromyalgia and treatment options.
Content
Fibromyalgia Seven Day Challenge Day One
Disclaimer
The Day One Challenge Part 1
The Day One Challenge Part 2
The Day One Challenge Part 3
The Seven Day Challenge - Day Two to Seven
The Day Two Challenge
The Day Three Challenge
The Day Four Challenge
The Day Five Challenge
The Day Six Challenge
The Day Seven Challenge Part One
The Day Seven Challenge Part Two
Bonus Lectures
Cannabis CBD Chart
Hemp Oil & CBD For Safe Pain Relief Part 1
Hemp Oil & CBD For Safe Pain Relief Part 2
Our Private Facebook Group
Please Help Us Help Others
Reviews
Yes, it is a reinforcement of what I knew already. I loved especially the definition of Fibromyalgia.
The course consists of two men holding a long distance conversation about Fibromyalgia via video link, which they have filmed and published. There are no resources or references to study. During their rapport, they outline changes people can make to improve and manage the condition. However, these could not be done in 7 days, and even if they could, there is little scientific or clinical evidence offered to support them. I am not sure that the instructors are qualified to handle the subject.
Very interesting and CBD-based compounds are very good choice to treat all those types of pain products not only by Fibromyalgia. I truly appreciate all the information you shared. Thank you and god bless you
This course is very informative and easy to understand. It is nice that the instructors have first hand knowledge of the issues - that alone helps ME as I learn from THEM. Combine that with in-depth descriptions and recommendations, this course provides some of the tools to fight the pain and return to life as we knew it previously. I am excited to review this course again and apply their practical knowledge to MY life.
I have major depressive disorder (recurring, severe, dismythia), major anxiety disorder, PTSD, adjustment disorder. This may take a bit longer, but I'll try.
I've learned a lot of valuable information, that I can use to have a healthier and better lifestyle. I have suffered with fibromyalgia for over 30 years, along with several other health issues, and have battled an eating disorder all of my life. I didn't have any issues going a day without eating, because I only eat once a day anyways. Now, I can start eating smarter and healthier for a change. Thank you so much for breaking it down, so that I can understand it better of what not to eat and letting me know why it's unhealthy. I'm definitely going to read the books you suggested, so that I can continue to further my knowledge of my new healthier way of life. Thank you again!!
This course is extremely simplistic, so unless you have not researched fibromyalgia very much yet, you will not learn much new information here. The program consists of a somewhat "awkward" conversation between two "co-hosts" (who are not doctors) trying to provide health coaching to a demographic of people suffering from a very difficult condition to manage (which I can state after many years of struggling with it). They try to pack a series of recommended adjustments to one's diet into a "7 day challenge", which is completely unrealistic in such a short time frame if you want to get true feedback from your body's responses to different foods. The co-hosts come across as moderately knowledgeable, but certainly not adequate authorities on a topic that requires significant expertise and training to qualify anyone to coach fibromyalgia sufferers. They focus on a nutritional approach, with references to metabolic typing (which I do know to be well researched and valid), but there are too many errors and flawed premises in the delivery. For example, they coach students to evaluate their state as "acid" or "alkaline" based almost exclusively on their "mood" after ingesting certain foods. I have studied metabolic typing, and the process of identifying the correct foods for an individual's metabolic type is much more involved than this. There are many more generalizations made in the course, which are likely to mislead many students in my opinion. There is a lot of "selling" in this course as well, in the form of advanced coaching, and expensive "CBD" products for pain, with lofty claims of efficacy. Toward the end, the course starts to feel like a very long infomercial. Anyone seeking solid advice on how to manage fibromyalgia with sound nutritional protocols would be well advised to seek out educational material offered by better qualified sources, such as experienced naturopathic doctors, certified nutritionists, etc. Also keep in mind that nutrition is only one piece of the puzzle. My best wishes to everyone struggling with fibromyalgia, a very challenging condition.
The information in this video has been tested and the results proven by the teachers. This is for me because I'm ready for results.
Not sure where it going. After do mangy Drs and pain, I am very suspicious. I just don't want to be disappointed yet again.
i like that they both have fibro and they are going over this, but so far it's things we already know about . Or you should. I reasearched as soon as I was diagnosed. I've had it for 4yrs that i'm aware of and I want to dig into it ir=t. Which iswhat i think they will do.
I left 5 stars -because you two are right on. I have known this, but never wanted to face it. Hearing your honesty, your story, seeing your fresh faces- and hearing your words as u look straight at me thru computer: "You will be challenged." "We will be asking you to give up coke." "Go after the fire." "PrescriptionPads? No Help." Finally, "Am I ready to make a life-style change?" Finally, at 53, because I have a grandchild that needs me to be with her doing, going, exploring...I need health. My health. She doesn't need to hear "I'm tired, I am sleeping, Grandma's sick.." It makes her sad. I am making my Grandchild sad. I AM DOING IT. My kids heard that all their life. I don't want her living with those statements. She is 4 and has heard it enough already. I want to be the best Grandma. I WANT TO BE THE GRANDMA I KNOW I CAN BE! That is why, after all these years, I can say, I dam well better be ready. ok. SO am I/ will I GIVE UP COKE THAT I ADORE? CANDY? SUGAR? WHITES? Shit. What a bummer. I love that stuff. But its putting me down like a camel. Do I want to rise up? I Am ready to make a life style change to heal and to not hurt, to get off 3 prescriptions of pain pills, and to live life to the fullest. I am not living life to the fullest right now. I hardly sleep, I don't eat right, I have pain, my legs started going crazy again with the pain that brought me close to taking my own life. Back then, no one told me about whites, sugar, ect., Or I didn't care to even listen. I am listening to you both right now. I hope others participate so I learn more. Yes. Yes. Yes. I am ready. I will make a life style choice. I will make a life style change. Yes. I choose life."
you explained everything very well and didn't make me feel dumb while doing so and i didn't have to pay , i'm so broke from not being able to work... thank you both and it made sense!
I've been working through some of these suggestions, you know, baby steps, and am already experiencing an improvement. I've long suspected all the processed and cheap, easy reach foods have been poisoning me, leading to the painful condition I've know for years. Thanks for helping to sort these things out.
I am so glad I came across this course. This is what patients with fibromyalgia need to hear, that there are practical steps we can take in our daily lives to get to the root of fibro instead of solely prescribing us with medication and saying it is all in your head.
Coupons
| Submit by | Date | Coupon Code | Discount | Emitted/Used | Status |
| --- | --- | --- | --- | --- | --- |
| Lee Jia Cheng | 2/28/2020 | EB8138AB4168CC747697 | 100% OFF | | expired |
| - | 6/10/2020 | F7DCPLFEXPJUNE132020 | 100% OFF | 40000/2211 | expired |
| - | 11/18/2020 | FIB7DCEXPNOV212020 | 100% OFF | 40000/2778 | expired |
4/30/2015
course created date
11/22/2019
course indexed date