How to speak to anyone & be fearless - in less than 55 min
Learn to quickly connect with crowds of strangers, be better on dates or ace that job interview.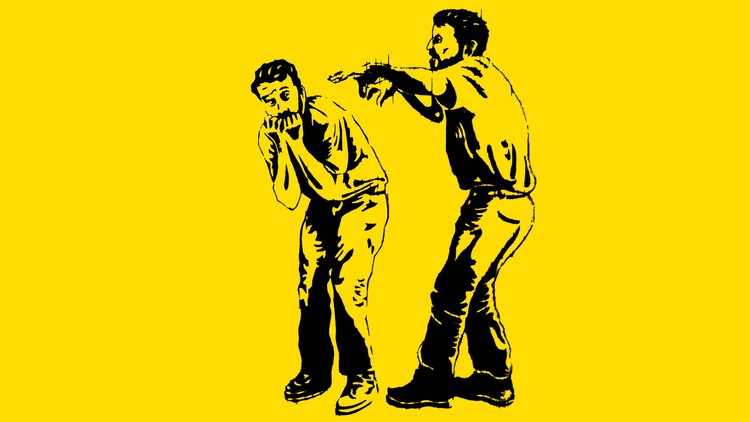 What you will learn
Speak fearlessly to a crowd (or face to face)
Communicate more effectively
Learn better techniques
Description
The goals of this course are simple:

To learn the basics of public speaking
Learn advanced techniques to be more charismatic and more likable
How to be more powerful as a human being
I (Ricky Mendoza) will be guiding you through the whole process in a fun and entertaining way.

If you're an entrepreneur with a great product and need to get better at your pitches, then TAKE THIS COURSE! 

If you're job hunting and need to leave an impression at your next job interview, then TAKE THIS COURSE! 

If you're a parent and want better tools to communicate to your loved ones, then TAKE THIS COURSE! 

If you're in the dating world and want the skills of a ninja communicator, then TAKE THIS COURSE!
There's something for everyone and I want you to get a lot of value from learning and practicing these skills.
As a filmmaker, musician, public speaker coach & entrepreneur I've done thousands of presentations and I've developed a simplified set of tools that have helped me along my way, I'm pleased to share them with you and hope you'll get tremendous value from them. 
PS: I'll be adding more videos and more value to this course. Feel free to message me for any questions or feedback to improve this course.

Content
Building Blocks
Intro
The Why
Side-Note about Perception
Take Out the Trash
Beliefs
Break Fear and Take Control of the Room
Energy and Matter
Transference of Energy
What Really Matters
Overview and Voice Tonality
Body Language
Words
Beyond the Basics - Ninja Skills
Rapport - Evaluate, Match & Bring
Charisma: Power, Energy and Caring
Be Brief and to the Point
Be Clear of the Final Result
Killer Tips
Don't Look at Anyone in the Eyes
Remove Ums and Filler Words
Slooooooow Doooown
Moves of the Masters
Metaphors
Build on Success
Outline
Prepare, Prepare, Prepare
Visualize Your Success
Congratulations!!!
Congratulations and Connect with Fellow Graduates
Reviews
The instructor has a very absorbing/engrossing way of speaking. It makes you interested in what he is saying even if you weren't before. He touches on many different aspects in a simple way. I am enjoying this course.
Sarveswararao
July 19, 2023
First off all thank you for giving me this opportunity to learn these course, This is one of the great platform for improve our communication skills, also getting free of cost, these platform providing content also very useful and easily understanding for every one and way of explanation also very well. Thank you.
Chiphole@hotmail.com
July 7, 2023
Still going through course, finding it engaging, possibly because I've speed up the video also actually find the honesty refreshing and some useful gems!
I am leaving this excellent rating as it is the perfect segway to toastmaster's presentations, public performance, and developing self esteem through the giants who stood before and continue to defend the underdogs of wealth and the codes of the universe.
definitely a good course. the coach is really energetic, passionate and enthusiastic. he really knows his subject well.
Simple tips on all the important points have been mentioned in a clear and concise manner. Good presentation and communication by the trainer.
Great practical tips and ideas to put into practice to capture listeners attention, to sell an idea , product, service or yourself. Mr Mendoza did a good job... the presentation froze up constantly.. I think this is more so a problem with the site,.
Very fast understandable course in helping you to be a nice great communicator and how you can throw your fear away
am very pleasure to study this and growing high perception about how speak any one fearless you must prepare presentation specific what you talk about and getting you the people in-front of you very interested when your presentation take out the trash.. best regards!..
Some of the videos are disconnected in the beginning, but the contents of the lecture are great. Thank you!
this course gives that how to overcome fear and how to talk confidently while you giving a presentation
The instructor is good and holds your attention, he does not drag on the lesson and explains things in a logical and structured manner.
lovely short course ,,, gives wonderful ideas and how to think and prepare to speak in public ... I enjoyed every lecture
So far I have found all the information detailed in the course quite useful, apart from the excellent way of presenting the tools, the quality is very good and the sender does his job effectively.
The information was spot on. The only reason I did not give five stars is due to the constant camera changes. It made me a bit dizzy watching, so I just focused on the audio of each video.
Charts
Price
Rating
Enrollment distribution
3/2/2016
course created date
7/23/2019
course indexed date