FATHERHOOD MASTERY - How to be a Good Dad
The best online course for expectant dads, new dads, and experienced dads
Parenting & Relationship
category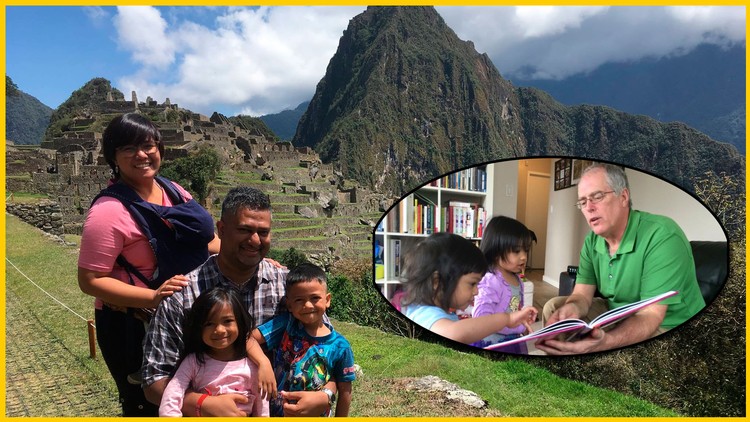 What you will learn
Improve your abilities as a Father
Understand what Fathers go through
Learn from the experiences of other Fathers
Description
Do you feel you can be a better father for your children?
Are you about to become a first time Dad?
The most fulfilling part of live is bring our children into the world, watching and guiding them as they grow. But many times we are conflicted in how we teach them and what behaviors we show them as they grow.
Your instructors, Ricky Shetty, father of three beautiful children under 6, and Scott Paton, with two sons over 25, share their wisdom and knowledge of raising their children.
You will learn:
How your parents impacted your fathering style, both in good ways and not so good.

What to expect from new borns

What to expect from adult children

How to travel with them, no matter their age

The qualities of a good dad
And much more...
This course is designed to get you thinking about your responsibilities as a father and also create a safe place for you to share your journey with other Dads and your instructors.
Be the best dad you can be! Enroll today!
Content
Introduction
Introduction
Getting Ready to Be a Dad
How our own Parents influence our Parenting
Marriage Before Parenting
What is the role of a Dad?
Introduction
Identity Formation
Families
Date Nights with our Kids
Newborns, Babies, Toddlers, Kids, Teenagers, Young Adults
Being an Empty Nest Dad (Scott)
Family Travel
Qualities of a Good Dad
Conclusions
Wrap Up
Help Your Fellow Students
Reviews
These guys have good intentions but the quality is terrible. I wouldn't call this a course but rather a recorded webcam conversation between two people with not much structure.
There is hardly any content for this course, the website mentioned in video 11 does no longer exists nor does any other website that is on the author's LinkedIn profile, the content of the book is skimmed is not available here. The videos are very poor and you can hardly hear Ricky Shetty's voice in most of his videos that are video calls to one another!
I am doing this course, because my partner and I are going for custody of my partners little boy, who was with his mother, but things have not gone well and so we want to give him a better home and to develop him into a great person
The content was great. The instructors had some decent advice on parenting and fatherhood. My only feedback would be on improving the quality of the streaming of the videos. While I was able to understand and figure out most of what they were saying, there were still some issues with the streaming.
Coupons
| Submit by | Date | Coupon Code | Discount | Emitted/Used | Status |
| --- | --- | --- | --- | --- | --- |
| - | 8/18/2019 | DADHOOD01 | 100% OFF | | expired |
| - | 1/6/2020 | 7924133DC9946F69A83D | 100% OFF | | expired |
| Angelcrc Seven | 3/25/2020 | MARCH27FATHERHOOD | 100% OFF | 40000/185 | expired |
| Angelcrc Seven | 10/21/2020 | FMHGDEXPOCT232020 | 100% OFF | 40000/1607 | expired |
| - | 11/30/2020 | FMHGDEXPDEC32020 | 100% OFF | 40000/684 | expired |
| - | 3/11/2021 | FMHGDEXPMARCH132021 | 100% OFF | 40000/1495 | expired |
| - | 12/8/2021 | FMHGDEXPDEC122021 | 100% OFF | 1000/882 | expired |
3/20/2018
course created date
8/18/2019
course indexed date