Facebook Ads 2023: Launch Your Best Advertising Campaign
Move from simple to compelling advertising campaigns with Facebook Ads and increase your value in the business
Social Media Marketing
category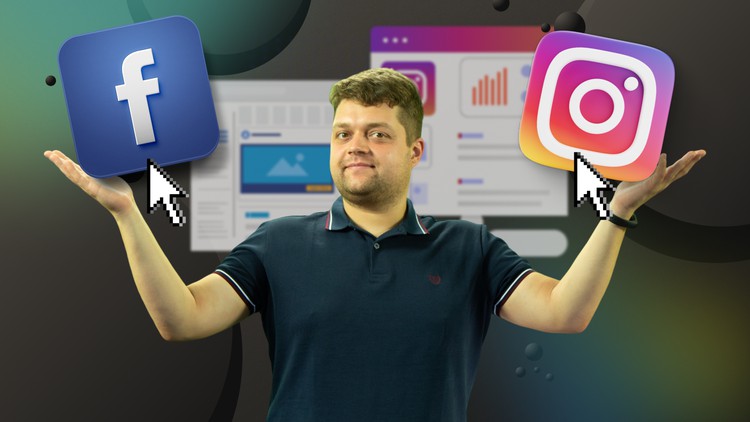 What you will learn
The logic of advertising with Facebook Ads and what is needed to start with ad campaigns.
How to identify the target audience
What is competitive analysis? How to choose a budget for advertising
Why an account linking is important and the steps to do that. How to launch the ad campaign from the phone
Concepts of working in Business and Ads Managers
A detailed guide on how to launch the ad campaign using Ads Manager. Which types of advertising exist
How to create different types of audiences in Ads Manager
Which visuals might be used in advertisement and what better to choose
What actions could cause Facebook to block the account
Analyzing campaign results and ways to enhance them. Attribution models
Retargeting as an effective tool to engage clients. How to track interactions with products using feeds
Description
Looking for a promotion in the marketing field or switching to a new job? Facebook advertisement is definitely for you!
That is no longer just a social network for connecting with people and making new friends. With more than 2 billion users, there is already a potent digital channel that might serve as customers for any company. To give possibilities for making advertisements Meta developed a platform called Facebook Ads. This tool allows promoting in the whole Facebook community: Facebook, Instagram, Audience Network, and Oculus.
It offers numerous capabilities to engage the audience, making specialists who launch beneficial ads popular among businesses. You can increase your marketing strategies' value, understand which content works, and even start making ads apart as a consult.
Together with a famous SMM specialist and instructor, Vlad Bogutskiy, we developed this Facebook Ads 2023: Launch Your Best Advertising Campaign to assist you in starting successful ad campaigns.
In this course you will learn how to:
Work with Facebook Business and Ads Manager

Identify the target audience

Make a competitive analysis and set up the budget

Create a Facebook or Instagram ad on mobile and in Ads Manager

Work with Audiences in Ads Manager

Make engaging creatives for effective advertising

Launch ads which not be blocked by Facebook

Use the Facebook analytic tools to monitor advertising activities

Deal with retargeting to engage more customers
Why should you choose this course?
Why should you choose us over other online Facebook Ads courses?
You will have the opportunity to learn about Facebook Marketing from the top internet marketing professionals
We are industry experts! WebPromoExperts Academy and Skillsbooster Academy have over 14 years of experience in internet marketing. Our digital agency, WebPromo, is a Google Premier Partner and a Facebook Marketing Partner

During our career at the digital agency, we have launched over 1,500 successful marketing strategies and marketing campaigns.

More than 430 000 internet marketers have enrolled in our online courses both on Udemy and at offline and online WebPromoExperts Academy

Our internet marketing courses are easy to understand. We train specialists for strategy, digital agency management, SMM, SEO, content marketing, PPC advertising, SERM, email marketing, web analytics, and other areas of digital marketing
What else do you get?
lifetime access to the course and its updates

a certificate from Udemy upon completion of the course



Enroll now!
You have nothing to lose and everything to gain. This course comes with a 30-day money-back guarantee!
Want to start now? Click the "Buy now" button and learn how to use Facebook Ads to promote your business!
Content
Introduction to Targeted Advertising
Algorithm for Launching Advertising on Facebook and Instagram
Personal Profile and Business Page
Analysis of the Target Audience
Analysis of Trade Offers. Competitor Analysis
Methods of Drawing Up an Advertising Budget
How to study on Udemy effectively
Types of Advertising. Facebook Ads Manager
Linking Facebook and Instagram Accounts
Interface and Functionality of Meta Business Manager - Basic Settings
Launching Advertising from a Phone
Launching Ads from the Ads Manager
Creating Facebook and Instagram Ads
Step-By-Step Setup for Promoting an Existing Post on Facebook or Instagram
Step-By-Step Launch of an Ad Campaign with the Goal of Attracting Traffic
Facebook and Instagram Advertising Audiences
Creating an Audience in Ads Manager
How to Download a Phone List, Email List, and Customer List
"Actions in the App" and "Actions Offline" Audiences
An Audience from Facebook and Instagram
Lookalike Audiences
Ad Images on Facebook and Instagram
Placements and Their Formats
Which Images Will Definitely Sell
Photo Content
Video Ad
Advertising in Stories
Recommendations and Advice
Advertising Settings
Blocking Facebook and Instagram: Rules
Basic Rules of Advertising: What is Not Permitted?
Advertising Analytics
Analytics in the Ads Manager
Facebook Attributions
A/B Testing
Remarketing on Facebook and Instagram
Retargeting on Social Networks
Dynamic Remarketing
The Product Feed
Texts and Images for Remarketing
Assessment of Advertising Effectiveness
How to Leave a Course Review
How to Get a Certificate
Reviews
Thank you so much for the course! It was really helpful. I learned a lot and took down notes that would let me give more value to my work. Thank you! :)
The course is good for beginners and intermediate level specialists. It shows all the steps from A to Z: how to choose the target audience, how to prepare the right creative, and how to run ads. There is also good section about remarketing and dynamic creatives. I want to note that the author has made an effort to make a good visual and a lot of templates for further work. Definitely recommend
Coupons
| Submit by | Date | Coupon Code | Discount | Emitted/Used | Status |
| --- | --- | --- | --- | --- | --- |
| - | 1/31/2023 | FACEBOOKADS3101 | 100% OFF | 1000/965 | expired |
| - | 1/31/2023 | FBADS3101 | 100% OFF | 1000/998 | expired |
| - | 2/1/2023 | FBFREE | 100% OFF | 1000/949 | expired |
| - | 2/3/2023 | FBFREE0102 | 100% OFF | 1000/977 | expired |
| - | 2/11/2023 | FBFREE1002 | 100% OFF | 1000/928 | expired |
| - | 2/21/2023 | FBFREE2102 | 100% OFF | 1000/390 | expired |
| - | 3/1/2023 | FBFREE0103 | 100% OFF | 1000/762 | expired |
| - | 3/10/2023 | FBFREE1003 | 100% OFF | 1000/965 | expired |
| - | 3/20/2023 | FBAD2003 | 100% OFF | 1000/419 | expired |
| - | 4/4/2023 | FB0404 | 100% OFF | 1000/987 | expired |
| - | 4/12/2023 | FBADS1204 | 100% OFF | 1000/975 | expired |
| - | 4/21/2023 | FBADS2104 | 100% OFF | 1000/915 | expired |
| - | 5/2/2023 | FBADS205 | 100% OFF | 1000/724 | expired |
| - | 5/11/2023 | FB1105 | 100% OFF | 1000/331 | expired |
| - | 5/23/2023 | FB2305 | 100% OFF | 1000/549 | expired |
| - | 6/2/2023 | FBADS206 | 100% OFF | 1000/950 | expired |
Charts
Price
Rating
Enrollment distribution
Refurb

Notre nouveau site qui scanne en temps reel les prix sur Amazon Warehouse (FR)
> 40% reduction sur le prix initial
SkillShare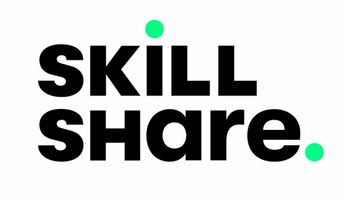 Unlimited access to 30 000 Premium SkillShare courses
30-DAY FREE TRIAL
7/22/2022
course created date
1/31/2023
course indexed date