Essential Oils Ultimate Certification Course
Medical and general uses of essential oils, aromatherapy, feel happy and healthy, aromatherapy certification, herbs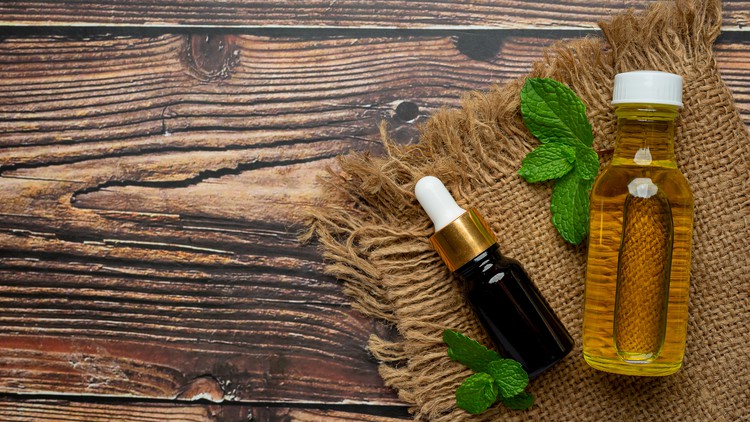 What you will learn
herbal medicine has much to offer
Learn the essential oils basics and how to use them
to treat all manner of illnesses
medican and general uses of essential oils
Treat minor problems such as coughs and colds to life-threatening diseases such as tuberculosis .
Description
Many of the thousands of plant species growing throughout the world have medicinal uses, containing active constituents that have a direct action on the body. They are used both in herbal and conventional medicine and offer benefits that pharmaceutical drugs often lack, helping to combat illness and support the body's efforts to regain good health
The Benefits of Herbal Medicine Yet despite the dramatic advances and advantages of conventional medicine, or biomedicine as it is also known, it is clear that herbal medicine has much to offer. We tend to forget that in all but the past 70 years or so, humans have relied almost entirely on plants to treat all manner of illnesses, from minor problems such as coughs and colds to life-threatening diseases such as tuberculosis and malaria.
Aromatherapy involves using high-quality essential oils entering the body via the airway or skin. When the first route is used, essential oils are inhaled; room aromatization is less common. In direct aromatherapy, essential oils, diluted in water or a fatty carrier, are applied directly to the skin. Numerous aromatherapeutic methods and preparations are available, providing a wide range of application options. Aromatherapeutic procedures or their elements can be used for therapeutic, cosmetic, or marketing purposes. A suitable choice of high-quality essential oils and the safety of their use is pivotal to successful aromatherapy.
Aromatherapy is the use of natural essential oils of a definite origin. Aromatherapy involves the use of high-quality essential oils entering the body via the airway or skin
essential oils are obtained from raw plant materials (flowers, leaves, roots, herbs, wood, bark, branches, seeds, fruits, etc.) by distillation with water vapor or water, squeezing or spinning of fruit peels or dry distillation of wood. Moreover, maceration and extraction are applied. These processes require chemical solvents, however, their residues can remain in the final product, i.e. the essential oil. Therefore, only oils obtained by natural methods are recommended for aromatherapy procedures. The remaining products can be applied only for room aromatization or as the ingredients of fragrant compositions
Content
Introduction
What are essential oils
How essential oils are produced
What is Aromatherapy
Oil Quality
Storage
Practicing safety
Practicing safety 2
Practicing safety 3
What you will need to get started
What you will need to get started 2
Applications
Dilution
Single oil vs blends
Blending
Substitution
Apricot Kernel oil
Avocado oil
Castor oil
Coconut oil
Grapeseed oil
Jojoba oil
Olive oil
Pumpkin seed oil
Sweet almond oil
More carrier oil
Basil
Basil
Bergamot
Black pepper
Cedarwood
Chamomile
Cinammon leaf
Citronella
Clary sage
Clove bud
cypress
Coriander
Eucalyptus
Fir needle
Franincense
Geranium
Ginger
Grapefruit
Lavender
Lemon
Lemongrass
Oregano
Peppermint
Rosalina
Rose
Rosemary
Spearmint
Sweet marjoram
Sweet orange
Reviews
There should need to include more authentic sources, like authorization body, approved guidelines from concerned authority etc. These will enrich the course.
Coupons
| Submit by | Date | Coupon Code | Discount | Emitted/Used | Status |
| --- | --- | --- | --- | --- | --- |
| - | 7/20/2022 | DDB6432B17CAD2381A3D | 100% OFF | 1000/976 | expired |
| - | 7/22/2022 | A413EE6AE13230EAA98B | 100% OFF | 1000/733 | expired |
| - | 7/27/2022 | 1E65C238E260C09E0CE8 | 100% OFF | 1000/909 | expired |
| - | 8/2/2022 | 5BE3B18CD65A5AFE14DC | 100% OFF | 1000/997 | expired |
| - | 8/20/2022 | 651E95E662B1EE2CAB8A | 100% OFF | 1000/807 | expired |
| - | 9/10/2022 | 6C59551D321E360A0A74 | 100% OFF | 1000/899 | expired |
| - | 10/22/2022 | 8BD09170EB7A0A4A93D2 | 100% OFF | 1000/622 | expired |
| - | 12/11/2022 | C47B8AB9BD918F09FB65 | 100% OFF | 1000/465 | expired |
| - | 12/18/2022 | 222C8134C6EE294EA377 | 100% OFF | 1000/244 | expired |
| - | 1/9/2023 | 011F844FE5D34F8EC881 | 100% OFF | 1000/990 | expired |
Charts
Price
Rating
Enrollment distribution
7/18/2022
course created date
7/20/2022
course indexed date