Entrepreneurs Guide To Investors
Fundamental Principals of Investors and Fundraising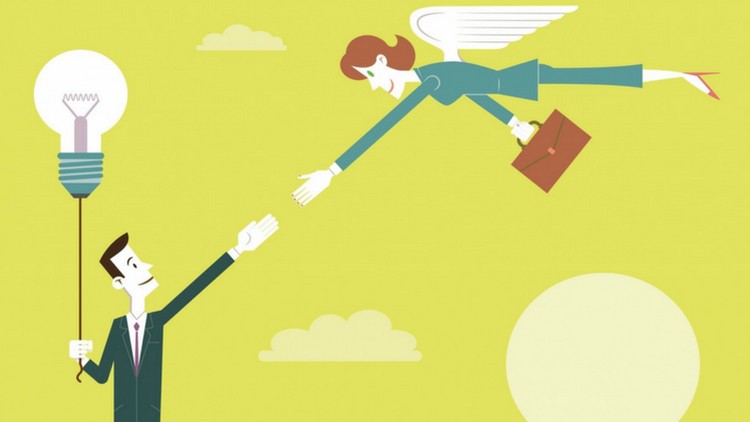 What you will learn
Understand the concerns investors have for a new project
Learn the fundamentals documents investors look for
Gain the practical knowledge to successfully contact and communicate with an investor
Understand the questions or problems that investors think about before investing
Have the confidence to successfully get a meeting or have a conversation with an investor
You want to find out what stage of investments and how much you can raise
You should enroll in this course, if your an entrepreneur and want to raise capital
Description
Entrepreneurs Guide To Investors
Become a knowledgeable Entrepreneur: When discussing your business and raising capital from an accredited Angel investor, VC, Institution, bank, or angel group.
Description
This course will teach you how to understand investors
I take my almost 10 years of experience in the field of business, to walk you through some of the key elements.
What makes up what is it like to understand an investor, from Documents you must have. That most investors want to see.
What are some positives and negatives of having an investor come into your business? Both the good and the bad.
Learn what to say, and what not to say. To help investors say yes, to you. This includes accredited and unaccredited investors, from Venture capitalists who invest professionally.
Or your uncle bob, who has an extra $10,000, which he can invest into your new venture.
Along with this, you will also learn about the following.
What is an accredited Angel Investor
An Angel Group vs VC Firm
-PRE SEED FUNDING
-SEED FUNDING
-FFF (Friends, Families)
-SERIES A FUNDING
-PPM (Private Placement Memorandum).
-OTC- Penny stocks
-Pink Sheets
-Securities Document
-Investor Returns
-Investor Concerns
-Liquidation
-Investors Preference
and much more.
This and much more fundraising and investment information, when working with an investor will be shared within this course.
In this course, you will gain the fundamental knowledge needed to understand how investors think of new projects. That comes across their desk, how to approach investors. The confidence, that you need to present the information to the investors correctly.
And ultimately what investors look for, from new entrepreneurs.
For a detailed and step-by-step method of contacting, screening, selecting, and finding the right investor for your business. I recommend you take my "THE COMPLETE FUNDRAISING COURSE". Here on UDemy!
Where I share over 13.5 Hours of ideas, strategies, information, resources, websites, books, tips, documents, everything you need to successfully raise capital.
Or if you need professional help, send me a message on linkedin.
Content
Section 2
Why not take on investor
Section 3
What docs Investors Want
Section 4
Accredited Angel Investor
Section 5
Angel Group and VC
Section 6
What is important to investors
Section 7
Section - What Tools to raise money
Section 8
Meeting Investors
Section 9
E-mail and Phone Etiquette
Reviews
SATYAPRAKASH
July 10, 2019
This is an excellent course and thanks to the course instructor for teaching Entrepreneurs Guide to Investors.
The lecturer has a great knowledge on the topic, explains the basic things in a way that it is easy to understand for beginners. However, the ppt sheets are slightly disorganized. Thank you for the course!
1/19/2018
course created date
6/29/2019
course indexed date