Entrepreneurship and Innovation - Start your own business
Entrepreneurship, Business Strategy and Startup, Social Entrepreneurship, Business Model, Business Analysis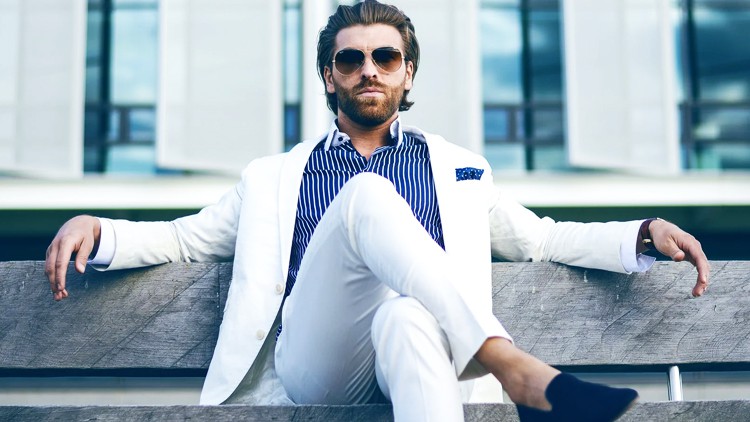 What you will learn
Understand why entrepreneurship is driving innovation and new ventures - in both the startup economy and the corporation
Impart an understanding of the key characteristics of successful entrepreneurs and ventures - both startup entrepreneurship and corporate entrepreneurship
Impart skills in identifying and evaluating opportunities, developing strategies for growth and securing the resources required
Entreprenerurship Role and Characteristics of an entrepreneur
Understand why entrepreneurial thinking is important in the corporate world.
Identify business ideas that could be implemented in your community to meet existing needs
Discuss how business idea is transformed into a business concept
Understand how to write a business plan and business proposal
Description
Entrepreneurship and Innovation course introduces you to the concepts and skills necessary to commercialise new outcomes and services successfully. Innovation-Entrepreneurship is not just about creating a business. It is also about determining suitable opportunities and then creating, transmitting, and capturing significance from those possibilities, including innovation in a corporate context. Entrepreneurship and Innovation management course will introduce you to the skills to analyse business opportunities and communicate them as a practical business description and gradient to an audience of investors, customers, or business partners. To bring the real world into the online classroom, I would share my experiences of this specific course.

Entrepreneurship course introduces students to start a new venture or initiative in any industry. Course content is provided via online lectures and prospects for students to practice delivering their business ideas. Learning outcomes are developed to build awareness and develop a structured approach to recognising and developing new business opportunities. The knowledge obtained can be used in starting a for-profit business, a non-profit organisation, or a new initiative within a founded organisation. The focus will be on starting a self-sustaining for-profit business.

The course is a preparatory to advanced level course designed for all undergraduate and postgraduate students and new startup entrepreneurs of all faculties and has no requirements. The Course Learning Outcomes are what you should be able to do by the end of this course if you participate fully in learning activities and successfully conclude the assessment items.

This Master course course introduces, Intro to Entrepreneurship and Get started as an Entrepreneur, Outsource your business Idea and launch your own business, How to come up with good business ideas and business plan, How to start a Business and create and launch your first company, How to find your customers and clients and grow your business, How to start your own business in 2022, How to Identify your business and how to validate your ideas, Startup business basics for business investors and startup entrepreneurs, Entrepreneurship: Startup activities with blueprint business plan and business proposals, How to start a new business in anywhere anytime and how to operate a successful business, How to create a profitable online business, Decision making for entrepreneurs.

En İyi Online Girişimcilik ve İnovasyon Kursu - Melhores cursos on-line de empreendedorismo e inovação




All language subtitles available in this specific course: English, Spanish, French and Portuguese (Other Languages Subtitles coming soon !!!)

Emprendimiento e Innovación - Inicia tu propio negocio | Curso de Fundamentos de Emprendimiento - Cómo lanzar una empresa con confianza - Estrategia de Negocios y Startup

Entrepreneuriat et innovation - Démarrer votre propre entreprise | Cours sur les fondamentaux de l'entrepreneuriat - Comment lancer une entreprise en toute confiance - Stratégie d'entreprise et démarrage

Empreendedorismo e Inovação - Comece Seu Próprio Negócio | Curso de Fundamentos de Empreendedorismo - Como Iniciar um Negócio com Confiança - Estratégia de Negócios e Startup




#BusinessFundamentals #BusinessPlan #OnlineBusiness #EntrepreneurshipFundamentals #BusinessStrategy #Startup #HomeBusiness #Leadership #BusinessIdeaGeneration
entrepreneurship
entrepreneur
startup
skincare
barista
coffee
Other topics of interest
Startup
Business Fundamentals
Business Strategy
youtube
social entrepreneurship
sinhala
sustainability
social enterprise
ngo
youtube master course
how to start a business
vsdc
youtube sinhala
innovation
business model
business development
business model innovation
strategy
innovation management
business
jobs to be done
design thinking
business strategy
Other topics of interest
Entrepreneurship Fundamentals
Instagram Marketing
Corporate Social Responsibility
startup
Design Thinking
Creativity
Business Model
virtual assistant
smma
digital marketing agency
digital marketing
how to start a business
marketing agency
saas
pitch deck
social media marketing agency
Entrepreneurship Fundamentals
Business Strategy
Business Fundamentals
mba
business management
strategy
ceo
mba in a box
defi
business analyst
business strategy
management consulting
strategic management
Content
Entrepreneurial Process and Startup Business Innovation
The Role of Entrepreneurship and Characteristics of an Entrepreneur
Business Opportunity Recognition
Startup Business Ideas
Business Concepts and New Business Ventures
Business Planning
Reviews
Clear contents delivered at a good -non boring- pace. Probably a bit more info related to innovation would have made it 5 stars.
Nah! i thought it would teach something interesting which as not been thought ...these are a bunch of google definitions put in a slide and he is explaining those...
It was a best course I have ever come across. it opens my mind about business and entrepreneurship world. I learnt so many new things that how to start a business, how to make a team, how to treat to customers, how to serve the customers in goods as well as services... I learnt so may new things from this course.....
I feel the pace of the lecturer is too fast and would be ideal for a person who is doing a refresher course. Also, I found the lecture very theoretical, and would have appreciated a bit of practical examples or cases
I've learnt a lot by attending this course. The lecturers are very good and I am very much encouraged to continue participating.
Excellent teaching and definitely it will be beneficial for new business seekers and I learnt about the business plan and opportunites to start my own business. I would recommend to all for this entrepreneurship course. Thank you.
Coupons
| Submit by | Date | Coupon Code | Discount | Emitted/Used | Status |
| --- | --- | --- | --- | --- | --- |
| - | 11/13/2022 | 464B07D14D73F8FE4AB3 | 100% OFF | 1000/832 | expired |
| - | 11/24/2022 | 012828F60C22924E53E5 | 100% OFF | 1000/914 | expired |
| - | 12/2/2022 | XMASDECEMBER01 | 100% OFF | 1000/921 | expired |
| - | 12/5/2022 | 0F395D94F8FE7DE09AC6 | 88% OFF | | expired |
| - | 12/6/2022 | B8A6DE02DE9D0A669CB8 | 100% OFF | 1000/942 | expired |
| - | 12/9/2022 | AFB4167D933ABCEF714E | 100% OFF | 1000/981 | expired |
| - | 1/1/2023 | NEWYEAR_SALE_2023 | 100% OFF | 1000/996 | expired |
| - | 1/3/2023 | 652D0C930E8667B2BE73 | 100% OFF | 1000/954 | expired |
| - | 1/6/2023 | E836CF6E9CB34C5E1995 | 100% OFF | 1000/961 | expired |
| - | 2/1/2023 | FEB-ZOOM-OFFER-2023 | 100% OFF | 1000/902 | expired |
| - | 2/3/2023 | 8530BE5D5D28768896A5 | 100% OFF | 1000/650 | expired |
| - | 2/8/2023 | 94EB778AAE741B1E3E72 | 100% OFF | 1000/979 | expired |
| - | 3/1/2023 | D1F5CB96CAE742064C41 | 100% OFF | 1000/968 | expired |
| - | 3/5/2023 | 1DCDE3D47096DA8729B5 | 100% OFF | 1000/992 | expired |
| - | 3/7/2023 | 124D2199A78D5F98F1C2 | 100% OFF | 1000/982 | expired |
Charts
Price
Rating
Enrollment distribution
1/28/2022
course created date
8/22/2022
course indexed date