English speaking skills-Level 2
Learn Good manners, Exclamations, Phrases in English Language and English Conversation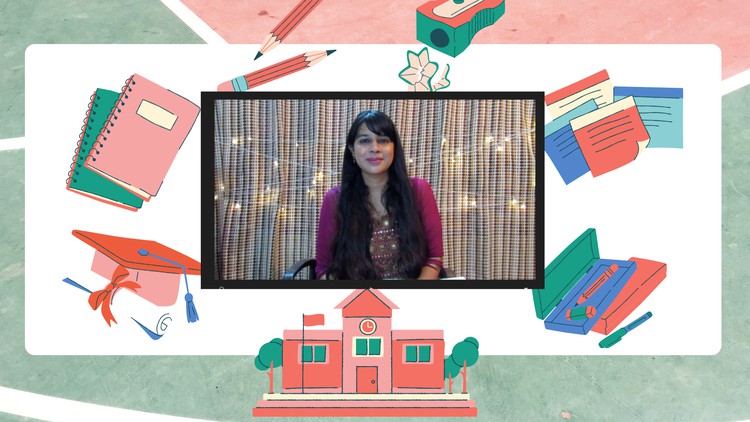 What you will learn
Students will learn to speak and improve on Good manners, Expressions of exclamations and Phrases in English Language.
Good manners, Exclamatory words and expressions and Use of Phrases in English Language, English speech and English Conversation
Description
Welcome to the English Speaking Skills-Level 2, the lessons of English Conversation. This is my second course in this series of spoken english. In this course you will learn to speak english in an effective, efficient and impressive way. You will be learning basically the right and great ways to express good manners, your exclamatory feelings, whether surprise, anger, wonder, anxiety, any emotion with the accurate words and sentences in English language. In this course you will also learn Phrases and how to use them perfectly in English Communication. You will improve your English Speaking Skills and will be able to speak out in an outstanding way. This course is a building block in your personality development and lifestyle upgradation. Speech is a reflection of your personality and lifestyle. So, enroll in this course and more of my courses in this series to enhance your basic worth and learn Communication in English perfectly, This is an art!
Enroll to make the best of this course and language. All the parts and sub parts of the course are done in a skilled and professional manner to achieve the accurate desired results. Hope that helps and benefits you all in the maximum way!! I have tried to make it actually very interesting with different important examples from daily routine and relations.
You will not only learn the basics of spoken English, also ornamented with good manners, teachings to make day to day greetings effective, sound much better than you knew it!!
so no waits , simply enroll in the course and get the most out of this!!
Content
Welcome note
Welcome to Course
Good Manners In English Language And English Conversation
Introduction to Good Manners in English Language and English Conversation
How to express Good Manners in English Language and English Conversation-Details
Use of word "You" in English Conversation and Speech-Concept of You
Commonly used words for Good Manners in English Conversation
"Please"-the magical word and its use in the right way
"Thank you" or "Thanks"-the magical word(s) and their use in the right way
Apology, asking permissions in English Language and English Conversation
Introduction lecture
Offering help to someone in English Language and English Conversation
Apologise- in English language and English Conversation
"Excuse Me"-multiple uses in English Language and English Conversation
What to say to enter a place and when someone asks to enter your place
Takeaway learnings
Exclamatory remarks in English Language and English Conversation
Introduction lecture
Exclamatory remarks in English Language and English Conversation
Takeaway learnings
Phrases in English Language and English Conversation
Introduction to phrases in English Language and English Conversation
Phrases in English Language and English Conversation
Phrases expressing Order or Command in English Language and English Conversation
Takeaway learnings
Summary lecture
Summary lecture
Charts
Price
Rating
Enrollment distribution
9/1/2020
course created date
9/15/2020
course indexed date