Emotional Intelligence Certification Self Management Level 2
Certification Course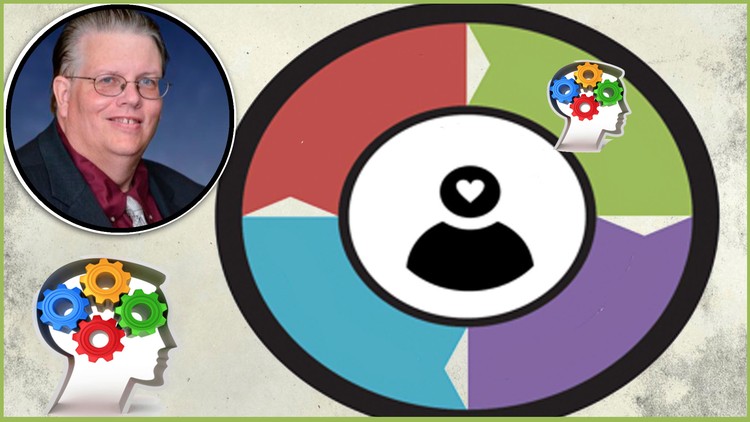 What you will learn
Have completed one of four modules for their Emotional Intelligence certification
Deal with tough situations easier
Description
This course deals with Managing Yourself  and Emotional Intelligence.
It is the second level of four certification courses, which can be done in any order.
A set of emotional, social and relational skills that guides the way we perceive, understand and express ourselves; connect with others; manage interpersonal exchange; cope with challenges; and apply emotional information in an effective, meaningful way.
Research indicates that emotional intelligence can be learned and be measurable differences directly associated with professional and personal success. Furthermore, it may be responsible for up to 80% of the success we experience in life.
The basic areas of emotional intelligence are self-awareness, self-management; empathy/social awareness and relationship management.
EIQ Self-Management
The self-management quotient indicates self-evaluation coupled with self-regulation. The awareness & discipline to control & harness feelings directly impacts the ability to achieve personal objectives & develop inner resolution. Satisfaction, happiness & contentment are results of self-management.
Factors include:
Restraint
Discipline
Control
Resolve
Direction/purpose
Emotional management
Flexibility
Enthusiasm/excitement
Optimism, Happiness
Stress Management
Initiative
Adaptability, Agility
Focus
Goal setting
Impulse control
Learning
Likability
Resilience
Self-Management is comprised of 5 sub-categories:
Self-Control, Discipline: effectively handling impulses; maintaining composure while experiencing stressful, trying emotions; managing preparation & performance; actively choosing paths; self-directing; the ability to emotionally persist to achieve strategic objectives.
Goal-Directed Performance, Targeted Action: focus to achieve long term desired goals; emotional tenacity & persistence; drive to choose challenging objectives & assume acceptable risk; staying the course to completion; resilience in the face of obstacles & setbacks; seizing opportunities.
Integrity, Trustworthiness: the ability to work with conscience, ethics & integrity; operating with personal standards, principles & values; being dependable, reliable & authentic; keeping promises & assuming personal responsibility.
Motivation, Positive Psychology, Initiative: self-energizing; the ability to be mentally & emotionally engaged; attitude; passion; choosing cause & effect feelings; being responsible for personal success; acting & choosing feelings in accordance with positive emotions, optimism & constructive feelings; limiting negative emotions, patterns & spirals.
Creativity, Agility, Flexibility, Adaptability: coping with change, transition & development; adjusting to situations, relationships & feelings; handling curiosity & imagination to create, discover & explore opportunities; innovation for progress; cognitive & emotional shifts.
Don't wait! Enroll today!
Content
Introduction
Self-control & Discipline Introduction
Focus & Goal Setting
Laser Sharp Focus
Avoiding Distractions, Tangents & Multitasking
Setting Targets
Achieving Meaningful Results
Self-Motivation & Leadership
Self-Leadership & Care
Self-Motivation
Optimism & Positive Expectations
The Balance Wheel
Winning Mindsets
Know, Like & Trust
Finding Common Themes
Credibility & Trustworthiness
Likeability & Charisma
Stress & Impulse Control
Understanding Stress & Performance
Managing Impulsiveness & Unproductive Efforts
[Activity] Stress and Success
Creativity, Agility, Flexibility, & Adaptability
Imagination, Curiosity…. Exploration & Discovery
Creativity & Problem Solving
Flexibility, Versatility & Adaptability
Learning, Improvement & Development
Self-Talk, Affirmation & Visualization
Awareness & Management of Inner Dialogue
The P's of Positive Self-Talk/Affirmations
Visualization & Positive Imagery
Stories
Attention & Memory
Being Deliberate: Managing Attention
Remember What Matters
Mental Toughness & Resilience
Proactive & Reactive Mental Toughness
Resilience, Renewal & Recovery
GRIT
Conclusion
Wrap Up
Join Our Facebook Group
Help Your Fellow Students
Reviews
Very enjoyable. Lots of clear information, advice and exercises for self help and reflection. Thank you.
LOVED THIS COURSE!! Great content. The only complaint are the noises in the video. The bird chirping is EXTREMELY loud and very distracting. ;)
its really a good match as have learnt how to better manage myself while dealing with others and as well as manage others while dealing with me.
I enjoy his courses very much. He knows what he is talking about. You should take notes as you go. Worth whiled.
Having completed Self Awareness,this course is helping me gain insight into myself.Its not only helping me evolve as a person,but also giving me cues to help others discover potential in themselves.
Finding out more about who I am is part of my self awareness, but helping others to learn who I am and how to approach me is key to my ability to achieve my goals and purpose! This course is helpful for not in that sense! Abwir in progress towards building a better image of me than others have! Thanks
Self-management course is informative for me. All the sections are helpful. Again, there are many frameworks and models in this part that make me feel lost sometimes because I don't know what to do first. I need to watch again and choose the task I like to try. Thank you!
Luzé-Marlene
December 27, 2018
The course has excellent information! He covers such good points but I wish he could break down the concepts and go a little bit further in detail.
it has a very good static tempo but there are some background sounds which are distracting. Some references would be highly appreciated.
Tremendous, outstanding! It is far more than I have expected. I can foresee rehearsals coming; some tests; documentaries featuring everyday situations, mirroring examples and patterns mentioned in the course. I am convinced that one of the right ways to stick a concept in the brain durably is to imagine it as the 'main support' of a play: a '' role-playing'' will contribute to better integrate those principles and practical concepts into natural second habits.
Robert gave great and in-depth explanations regarding Emotional Intelligence. His insights are superb and can't wait to learn more from him.
Wow! What a treasure trove of information, insight and knowledge! This course far exceeded my expectations as the instructor Robert Jerus took me down the rabbit hole of Emotional Intelligence. The subject matter was so broad and very interesting, pushing the student to really look inward at what makes us tic and how we manage our selves mentally and emotionally. How do we resonate with other people? Do we focus on the negative or are we guided by positivity and a sense of optimism? How do we handle stress and failure, and what are our abilities to recover when we do? I learned how greatly affected we are by our inner dialogue, mindset and daily affirmations as well as the importance of training our minds and memory. This course is a keeper and should be rewatched as you develop your skills to self manage and improve. 'Success occurs first in the mind' Very powerful!
Robert was clear on the skills, the process and the outcomes. Very informative and practical to use. Thank you to Scott and Robert.
I understood what he was saying and the illistartions were luring. I did not like the animals making noises in the background but I will listen to this course again.
Excellent course so far. I have heard a lot about emotional intelligence but never really fully understood it Right now I'm getting a clearer picture of what it is and how it might affect me
Coupons
| Submit by | Date | Coupon Code | Discount | Emitted/Used | Status |
| --- | --- | --- | --- | --- | --- |
| - | 1/21/2020 | 6C46742C00F3FBEFE5C5 | 100% OFF | | expired |
| Lee Jia Cheng | 4/1/2020 | EXPIRESAPRIL3EIC | 100% OFF | 40000/1654 | expired |
| Angelcrc Seven | 7/20/2020 | EICSML2EXPJULY232020 | 100% OFF | 40000/1630 | expired |
| - | 12/1/2021 | EICSMEXPDEC52021 | 100% OFF | 1000/968 | expired |
11/15/2017
course created date
11/20/2019
course indexed date