Email Marketing For Bloggers: Setting Up & Using ConvertKit
Start building your email list with ConvertKit
Marketing Fundamentals
category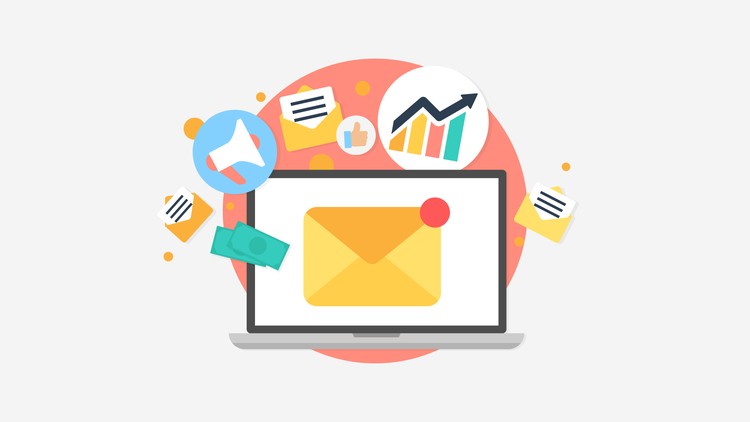 What you will learn
Understand if ConvertKit is right for them
See how to build forms and sequences with ConvertKit
See how to integrate landing page software with ConvertKit
See how to setup automation with ConvertKit
See how I integrate ConvertKit with Thrive Themes
Description
*Last Updated August 2018*
In this course I'm going to show you how to use a popular email marketing tool called Convertkit.
This is currently one of the most popular email marketing tools that hit the scene in 2015. It's one of my favorite email marketing tools.
In this course I'm going to walk you through:
Why Convertkit is a good email marketing option for bloggers

Features of Convertkit such as automations and sequences

Sending emails from Convertkit

Setting up automation rules

Importing email addresses

Setting up lead capture forms with Convertkit

Using Thrive Themes forms, funnels and matching them to a sequence in Convertkit
Why should you build an email list?
Email marketing is a powerful way to connect with your audience and keep them up to date on everything you are doing in your business. 
You can use email marketing for:
Building an audience

Promotional content such as products and services you sell

Surveys

And much more
Content
Introduction To The Course
Introduction To The Course
Need Help?
ConvertKit Introduction
Walking You Through The ConvertKit Platform
Dashboard Walk through
Forms and Sequences
Real Quick..
Automation With ConvertKit
Automations
Bonus: How I Integrate ConvertKit With Thrive Themes
Conclusion To The Course
Conclusion To The Course
Free Bonus
Bonus: How I'm Landing $1000 Clients Every Month
Reviews
it is more of promoting a website rather than teaching about email marketing needs ,ways , reasons and evry other basic ways to go about it
Clint Alan Johnson has successfully completed: "Email Marketing for Bloggers: Setting up & Using ConvertKit", course of instruction.
Though I expected this to be fairly basic since it is a free course, I would have liked to have seen you set up automations rather than talk about what you can do with it. Otherwise it is a commercial to increase traffic to their Upwork course. Not a bad marketing idea, but a bit obvious.
This cours was short but to the point. It gave step-by-step instructions. I learned many new things that I didn't know before.
This course was OK. One thing that bothered me was that Lesson 4 and Lesson 5 are the exact same lessons. The Lesson 5 video about sequencing needs to be added.
The course provided some valuable information, however, the video in section 2 #4 and the video in section 3 #5 are exactly the same. Perhaps a glitch? Disappointing as I didn't get to see any information on the automations which is what I need the most help with. I also felt it was a little like a sales pitch for "Thrive Themes" at times.
1/16/2017
course created date
11/20/2019
course indexed date