Email Marketing 2023. Increase sales with Email Marketing!
A hands-on guide to Email Marketing for beginners. Learn how to boost your sales with effective Email Marketing Strategy
Digital Marketing
category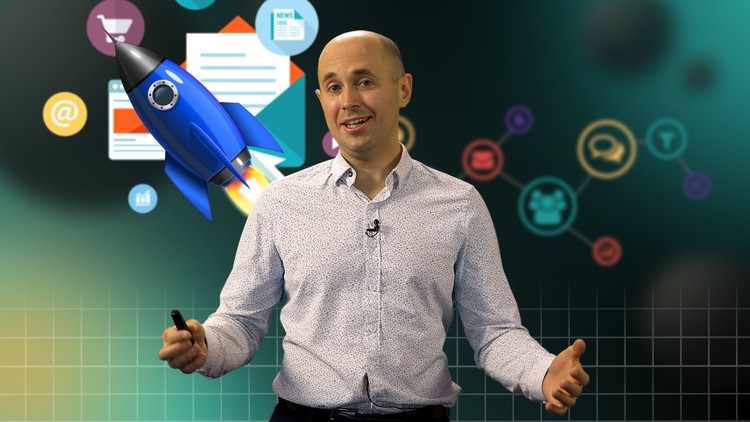 What you will learn
Understand why businesses need email marketing
Build Customer Database
Understand GDPR regulation and Privacy Policy
Learn different types of emails and how to use them
Segment Database
Learn basic elements of email
Design the first email with SendPulse
Design the first subscription form with SendPulse
Avoid emails going into spam
Measure email marketing performance
Work with Google Postmaster
Tag links with URL Builder and shorten links with Bit. ly
Learn about chatbots and how to work with SendPulse chatbot builder
Description
Email marketing is one of the most effective tools that exist for repeat customer communication. It solves many tasks, such as getting feedback, repeating sales, building loyalty, and delivering content to the consumer.
With SendPulse Academy we prepared for you an Email Marketing course to help you to implement this instrument in your business or digital marketing career.
In this Email Marketing course you will learn:
Why do businesses need email marketing

How to build Customer Database

Why you need to comply with GDPR regulation and Privacy Policy

How to use different types of emails

How to Segment Database

What are the basic elements of an email

How to send your first email with SendPulse

How to design a subscription form with SendPulse

How to avoid emails going into spam

How to measure email marketing performance

How to work with Google Postmaster

How to tag links with URL Builder and shorten links with Bit. ly

How to create a chatbot message flow with a SendPulse chatbot builder
What do we offer in our course?
Structured lessons with practical exercises

A Checklist

A Course presentation

A free copy of my book "Cutting-Edge Digital Marketing. How to attract customers and increase online sales". In my book, I cover the following topics in depth: Internet promotion strategy, competitive analysis, web analytics, how to draw a portrait of your target audience, content plan formation, SEO, PPC advertising, promotion for social networks, email marketing, and case studies.

Why should you choose this course?
Why should you choose us over other online email marketing courses?
You will have the opportunity to learn about Email Marketing from the top internet marketing professionals.
We are industry experts! WebPromoExperts Academy and Skillsbooster Academy have over 14 years of experience in internet marketing. Our digital agency, WebPromo, is a Google Premier Partner and a Facebook Marketing Partner.

I have personally obtained a vast number of digital marketing qualifications and certifications such as Google Analytics Individual Qualification, Google Ads Individual Qualification, Bing Ads Accredited Professional, Search Ads 360 Certified, and others.

During our career at the digital agency, we have launched over 1,500 successful marketing strategies and marketing campaigns.

More than 430 000 internet marketers have enrolled in our online courses both on Udemy and at offline and online WebPromoExperts Academy.

Our internet marketing courses are easy to understand. We train specialists for strategy, digital agency management, SMM, SEO, content marketing, PPC advertising, SERM, email marketing, web analytics, and other areas of digital marketing.

Upon completion of the course, you will receive an Email Marketing Certification from Udemy.
What else do you get?
lifetime access to the course and its updates

a certificate from Udemy upon completion of the course

Enroll now!
You have nothing to lose and everything to gain. This course comes with a 30-day money-back guarantee!
Want to start now? Click the "Buy now" button and learn how to use email marketing to increase sales!
Content
Introduction to Email Marketing
Introduction to Email Marketing
Spam vs Email Marketing
How to Build Your Customer Database? Subscription forms and mailing lists
Personal data protection. GDPR. Privacy Policy
Five reasons why customers should subscribe to your newsletters
Types of emails
Types of Emails. Part 1. Trigger Emails
Types of Emails: Part 2. Welcome, Confirmation, Abandoned Carts, Promo etc.
Database Segmentation
Segmentation
Anatomy of an Email Message
Email Anatomy
Set up your first Email Campaign with SendPulse
SendPulse Interface. Practical lesson on how to set up your first email campaign
How to prevent emails from going to spam?
How to measure email marketing performance
Metrics
Google Analytics. URL Builder. Bit.ly
Google Postmaster - a tool to analyze email performance
Revision
Chatbots
Email Marketing. Complementary Reading
Summary
How to Leave a Review for the Course
How to get a Certificate for this Course
Reviews
i appreciate the walkthrough of resources and step by step that makes it easy to follow. although i am the type of learner who needs to deeply understand the material, and struggle to take efficient notes as i return to continued education.
Thank you so much for this opportunity that was really beneficial to my additional learning on this topic of email marketing.
Marinette
February 25, 2023
The first part is extremely helpful. Didn't know that there are ways other ways to spy on competitors email marketing, other than subscribing to their email lists! amazing! As I take this course, I'll surely update my feedback! Thanks Anton!
As a newbie to email marketing I got all the info that I needed to get started. I'll definitely keep sticking around as I find the course of great value. Thanks!!
That's the excellent course i have to learned before any class.The way he tell about email marketing that's great.
I was just finished watching the intro and damn, I already learned so much. I am excited to finish this. It will surely give me what I really need and more.
I like the presentation. It is pretty good and We can understand when We can see the website about e-mail marketing, for example to learn about website similar.
Not beginner; not advanced - this course covered a lot of bases. Although surprisingly, this was SendPulse-centric, at least this service is a good, reputable service. All in all, this course, along with Anton's service suggestions, will be more than enough to get your email marketing skills up to speed.
Thank you to offer such an informative course and make it accessible for us i found it very helpful and i learnt a lot excellent explaintion thank you udemy
Very basic information I can get on any google search. Not many interactive tools, only one program showed (Pulse), mostly links to blogs. Very disappointed.
I'm a foreigner. The english intonation could be better for a clearer speech without the use of Caption
El curso está interesante. Solo tuve problema al entender el idioma del curso, pues inglés tampoco es mi lengua nativa, y los subtitulos tienen varios errores.
I loved the course. learned way many features than expected thanking you so much... now i am more confident on doing my E-mail marketing
Great course... content was awesome and useful insights about brief explanation on email marketing. video and audio content was really good.
Awesome course by Anton, personally I really appreciate the inclusion of competitors' analysis in the course
Coupons
| Submit by | Date | Coupon Code | Discount | Emitted/Used | Status |
| --- | --- | --- | --- | --- | --- |
| Anton Voroniuk | 12/25/2021 | NEWYEARGIFT | 100% OFF | 1000/681 | expired |
| Anton Voroniuk | 12/27/2021 | EMAILMARKETINGFREE | 100% OFF | 1000/982 | expired |
| Anton Voroniuk | 12/29/2021 | HAPPYNEWYEAR | 100% OFF | 1000/986 | expired |
| Anton Voroniuk | 1/4/2022 | EMAILMARKETING2022 | 100% OFF | 1000/716 | expired |
| Anton Voroniuk | 1/10/2022 | EMAILMARKETING1001 | 100% OFF | 1000/834 | expired |
| Anton Voroniuk | 1/18/2022 | EMAILMARKETINGGIFT | 100% OFF | 1000/941 | expired |
| Anton Voroniuk | 2/3/2022 | WEBINAR2022 | 100% OFF | 1000/821 | expired |
| Anton Voroniuk | 2/8/2022 | EMAILMARKETING0802 | 100% OFF | 1000/937 | expired |
| Anton Voroniuk | 2/14/2022 | EMAILMARKETING1102 | 100% OFF | 1000/996 | expired |
| - | 3/3/2022 | EMAILMARKETING0303 | 100% OFF | 1000/887 | expired |
| - | 3/8/2022 | EMAILMARKETING0803 | 100% OFF | 1000/990 | expired |
| - | 3/14/2022 | EMAILMARKETING1403 | 100% OFF | 1000/935 | expired |
| - | 4/1/2022 | EMAILMARKETING0104 | 100% OFF | 1000/999 | expired |
| - | 4/8/2022 | EMAILMARKETING0804 | 100% OFF | 1000/857 | expired |
| - | 4/20/2022 | EMAILMARKETING22 | 100% OFF | 1000/918 | expired |
| - | 5/10/2022 | EMAILMARKETING1005 | 100% OFF | 1000/963 | expired |
| Ignacio Castro | 5/19/2022 | EMAILMARKETING1905 | 100% OFF | 1000/932 | expired |
| Ignacio Castro | 5/23/2022 | EMAILMARKETING2305 | 100% OFF | 1000/968 | expired |
| Anton Voroniuk | 6/9/2022 | EMAILMARKETING0806 | 100% OFF | 1000/952 | expired |
| - | 6/15/2022 | EMAILMARKETING1506 | 100% OFF | 1000/891 | expired |
| - | 6/27/2022 | GOOGLEADS2706 | 100% OFF | 1000/925 | expired |
| - | 7/1/2022 | EMAIL0107 | 100% OFF | 1000/978 | expired |
| - | 7/11/2022 | EMAIL1107 | 100% OFF | 1000/983 | expired |
| - | 7/18/2022 | EMAIL1807 | 100% OFF | 1000/753 | expired |
| - | 8/4/2022 | EMAIL0408 | 100% OFF | 1000/915 | expired |
| - | 8/17/2022 | EMAIL1608 | 100% OFF | 1000/828 | expired |
| - | 8/23/2022 | EMAIL2308 | 100% OFF | 1000/924 | expired |
| - | 9/2/2022 | EMAIL0109 | 100% OFF | 1000/939 | expired |
| - | 9/12/2022 | EMAIL1209 | 100% OFF | 1000/975 | expired |
| - | 9/20/2022 | EMAILMARKETING1909 | 100% OFF | 1000/956 | expired |
| - | 10/10/2022 | EMAILMARKETING1010 | 100% OFF | 1000/990 | expired |
| - | 10/14/2022 | COURSEUPDATES1410 | 100% OFF | 1000/878 | expired |
| - | 10/27/2022 | EMAILMARKETING2710 | 100% OFF | 1000/763 | expired |
| - | 11/1/2022 | EMAILMARKETING0111 | 100% OFF | 1000/978 | expired |
| - | 11/9/2022 | EMAILMARKETING0911 | 100% OFF | 1000/874 | expired |
| - | 11/16/2022 | EMAILMARKETING1611 | 100% OFF | 1000/674 | expired |
| - | 12/1/2022 | EMAILMARKETING0112 | 100% OFF | 1000/804 | expired |
| - | 12/9/2022 | EMAILMARKETING0912 | 100% OFF | 1000/912 | expired |
| - | 12/20/2022 | EMAILMARKETING2012 | 100% OFF | 1000/993 | expired |
| - | 1/10/2023 | EMAILMARKETING10001 | 100% OFF | 1000/910 | expired |
| - | 1/16/2023 | EMAILMARKETING16001 | 100% OFF | 1000/849 | expired |
| - | 1/23/2023 | EMAILMARKETING23001 | 100% OFF | 1000/996 | expired |
| - | 2/3/2023 | EM0302 | 100% OFF | 1000/351 | expired |
| - | 2/24/2023 | EM2402 | 100% OFF | 1000/873 | expired |
| - | 3/3/2023 | EM0303 | 100% OFF | 1000/955 | expired |
| - | 3/13/2023 | EM1303 | 100% OFF | 1000/622 | expired |
| - | 3/22/2023 | EM2203 | 100% OFF | 1000/999 | expired |
| - | 4/6/2023 | EM0604 | 100% OFF | 1000/977 | expired |
| - | 4/12/2023 | EM1204 | 100% OFF | 1000/935 | expired |
| - | 4/25/2023 | EM2504 | 100% OFF | 1000/992 | expired |
| - | 5/5/2023 | EM0505 | 100% OFF | 1000/829 | expired |
| - | 5/15/2023 | EM1505 | 100% OFF | 1000/999 | expired |
| - | 5/21/2023 | FREE1705 | 100% OFF | 1000/529 | expired |
| - | 6/6/2023 | EMAILM606 | 100% OFF | 1000/564 | working |
Charts
Price
Rating
Enrollment distribution
Refurb

Notre nouveau site qui scanne en temps reel les prix sur Amazon Warehouse (FR)
> 40% reduction sur le prix initial
SkillShare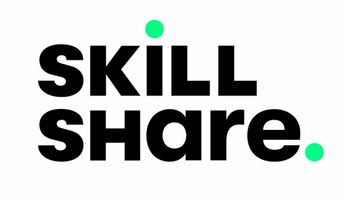 Unlimited access to 30 000 Premium SkillShare courses
30-DAY FREE TRIAL
7/26/2021
course created date
12/25/2021
course indexed date
Anton Voroniuk
course submited by