EFT Weight Loss Emotional Eating Issues - No Diet
You know you have to exercise, and you have to eat better. But you don't. Why? It's because of what goes on in your head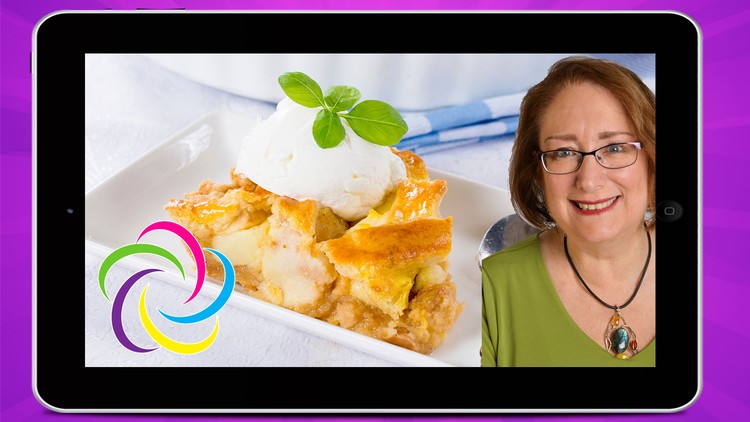 What you will learn
Use EFT to relieve the emotional charges which block your success
Lose weight that comes from eating too much
Be able to control emotional eating
Description
Emotional eating is a relatively common problem for both men and women. If you eat in response to your feelings, especially when you are not hungry, you are an emotional eater. Emotional eating means your emotions -- not your body -- dictate when and/or how much you eat.
Some emotional eaters binge when they are sad or confused; for others, eating can be a way of avoiding thinking about problems or taking the action required to solve them. If we'd eat for comfort by reaching into our crisper drawer, we'd be OK.
Are You an Emotional Eater?
You are an emotional eaters if you answer yes to any of the following questions:
Do you often eat without realizing it?
Do you ever feel guilty or ashamed after eating?
Do you eat alone or at odd locations, such as parked in your car outside your home?
After an unpleasant experience, like a heated argument, do you just go eat?
Do you crave specific foods when you're upset, such as always wanting a chocolate bar when you feel mad?
Do you feel the urge to eat when you watch food being advertised on TV?
Do you eat when you are tired or bored?
Does chewing on something make you feel better when you're down?
In this course, you will learn how to handle the daily emotionally stresses most people experience that leads them to overeat.
Emotional Freedom Techniques, or E.F.T., is an effective tool that can bring successful results for physical, emotional, and health problems. If your fitness or general health needs improvement, there are unresolved emotional issues that need resolving before you can see improvements.

Content
Introduction
Introduction to EFT and Weight Loss
Disclaimer
Secrets to Success
What is EFT?
Who is Joan Kaylor, MSEd., LPC, DCEP?
What is EFT?
The EFT Process
Tapping Points
The Steps
Brain Balance
EFT Tapping Foundation
Testing
How EFT works
EFT For Eating
Introduction
EFT Session for Emotional Eating
More EFT on Emotional Eating & Stress
EFT Session For Shame
EFT Session For Over-Eating
EFT Session For Self-Sabotage
EFT Session for Comfort Food
Setting Boundaries by saying "No"
EFT For Feeling Deprived
EFT for How to Release Cravings
Addition to Cravings Lecture
Summary
Eating Quiz
Conclusion
Conclusion
Action Plan
Help Your Fellow Students
[Bonus] Dr. Peta Stapleton on Extreme Tapping for Weight Loss
Reviews
The ability to learn a different set of techniques to rid yourself of emotional discomfort is the next level of mental health care. Thank you.
I enjoyed this course, and will probably take more from this same instructor. I've been able to avoid binge eating after stressful situations that used to plague me in the past. I'm hoping to keep this up and have my excess weight leave my body.
Joan is a wonderful teacher I love how she presented the course. It was bang on to the point. Thank you Sumitra
Great course thank you Joan. I love your straightforward presenting style. I'm going to regularly practice the tapping methods to reduce my food cravings. Thanks also for the extra podcast at the end with Peta.
Having undertaken an previous EFT course this was a great reminder and classifier of what I had learned. Great lectures and very clear processes!
This course was very valuable. I got a great insight about EFT Tapping and how this can really help to resolve many issues in life
After menopause, I have put on weight. Also, feel very hungry at times. End up eating more food. Looking obese is effecting my professional career as I am unemployed but when going to interview
I was quite happy when I found this course and the preview videos are interesting. But in the introductional part she talks about hair pulling. Ok. In the part about EFT on emotional eating, you only see a picture and hear her saying: you look here and then over there etc. but you see her, when the sequence is over. In an other lecture you learn about brain balance, but in the exercise I want to tap with the instructor simultaniously. I feel disappointed. Maybe this course is good for others, but not for me. I am sorry. I appreciate your work and energy you put into this course, but I need something different. Please don´t mind.
This Course is introducing good thoughts. really helpful of better understanding of our emotions. after you finish this course I think you would be able to start your journey of address your emotions and run win-win self-talk to have that inner-peace status. I think it would be amazing if the name of this course would be slightly change to a better generic concept because it represents the whole science introduction no discussing only one topic.
I went through this course and another with Joan. She is a passionate and caring EFT practitioner and that positive energy comes through in every lesson.
I enjoy listening to her (lectures). She is engaging and has a realistic grasp on the issues connected to emotional eating. I like "to-the-point" information... bottom line it for me and I am set!! Thank you Joan!
Good course on EFT tapping and controlling emotional eating. Easy to do and covers the emotional charges with food for each day of the week. Just go take action!
Very interesting, it is quite an amazing subject. I like the tutor she is very friendly and relaxed.
The course is made very good. I can follow it easily and do every day the tapping. The problem is, after applying the tapping one month according your plan, my weight is quite the same. I also dont see a change in my apetite or cravings.
What a great and valuable course! It tackles the problem of emotional eating from many sides. The tapping sessions are powerful (such as the one on self-hate), straight to the point and stress-relieving. I have to admit I am a great fan of Joan, I admire her good-natured personality, her calm and reassuring presence, I feel simply good just listening to her! I am an EFT believer, I have already witnessed the wonders EFT can do and these tapping sessions are no different. The tapping may be sometimes a little too fast, but that does not bother me, I like fast tapping :-). After tapping for about an hour straight, I felt much more kindness towards myself, much more appreciation and a reduced need to misbehave "food-wise" in the following days. I will surely continue to tap, this course is a must-have for anybody going through emotional eating issues. Thank you Joan and Scott!
Coupons
| Submit by | Date | Coupon Code | Discount | Emitted/Used | Status |
| --- | --- | --- | --- | --- | --- |
| Lee Jia Cheng | 6/5/2020 | EFTWLEEIEXPJUNE82020 | 100% OFF | 40000/1730 | expired |
| - | 11/18/2020 | EFTWLEXPNOV212020 | 100% OFF | 40000/1588 | expired |
| - | 2/4/2022 | FREEFEB | 100% OFF | 1000/983 | expired |
4/28/2015
course created date
8/1/2019
course indexed date