EFT Out Your Addiction to Junk Food and Sugar - BAM!!
Tap out your addiction to sugar and junk effortlessly with EFT Tapping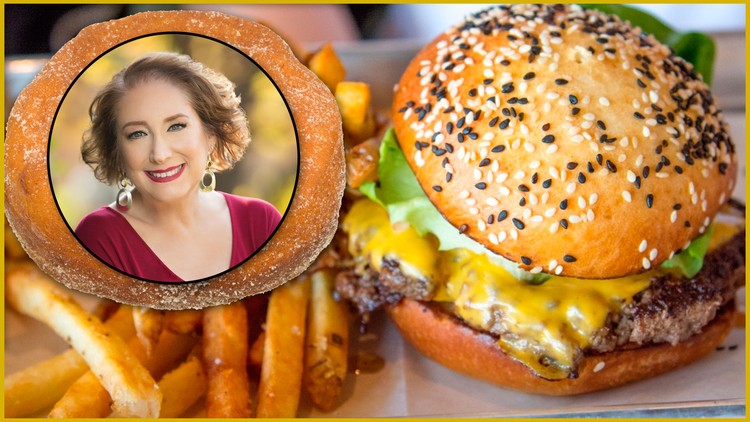 What you will learn
Control their cravings for sugar and sweets
Stop eating junk food without thinking
Description
EFT solutions. Do you obsess about fats and sugar especially late at night?  Do you reach for a cookie or chip after a tough day? Do you graze for junk to cover up negative feelings? Do you find yourself out of control when you are around sweets?  Then this course is for you.
This course teaches what no other course does – Specific EFT. 
Humans are electric beings.  The neurons in our brains fire at lightening speeds sending messages throughout our mind and body.  The tapping techniques in this course allow you to gain control of your eating AND address the trauma triggers that started your addictions. Included is a special bonus lecture with Dr. Peta Stapleton, PhD, world renowned researcher in EFT for food addictions.
She helped me tap away my addiction to chocolate chip cookies.
I will take you through tapping for your sugar and junk food addictions.
In this course you will learn:
What is EFT tapping?

Stress and the brain

The Specific EFT Basic Recipe

Choose your craving target

How to Stop Mindless Eating

And go through specific Tapping examples...
You will tap along with Joan to end your addictions and cravings to
Cake

Ice cream

Chocolate Chip Cookies

Potato Chips

Burgers and fries

And any other junk food or sweets you love to eat that are unhealthy
No longer do you have to be a slave to your cravings.
Register today!
Content
Introduction
Introduction
Joan's Story
What is EFT Tapping?
Global vs Specific Tapping
What is Energy?
Stress and the Brain. Amygdala and Hippocampus
The Science Behind EFT
How to Use EFT
Introduction
The Discovery Statement
The EFT Basic Recipe
Hydration
Grounding
Set Up Statement
Reminder Phrase
Testing
Tapping Away Addiction to Sugar
Introduction
Tap away ice cream
Tap away chocolate chip cookies
Tap away candy
Tap away cake
Tap away chocolate
Tap away potato chips
Tap Away Addictions to Burgers and Fries
Tap away cheese curls
Tap away your addiction
Summary
Next Steps
Conclusions
[Extra] Joan Kaylor and Peta Stapleton, PhD. go through a Tapping Session
Help Your Fellow Students
[Bonus] Join Our Facebook Support Group.
Reviews
I love how Joan teaches us the "how it works" with our being electrical. The body graph also helps to explain it. She is direct and injects humor.
This was a great course. I am a coach and want to use EFT as a tool to help my clients. This course has given me much to use. I am truly grateful.
I have learned so much valuable information. I have never learned about EFT before, so this was all new to me, but she explained everything clearly and in an easy to learn format. I really enjoyed this course and continue to replay the videos as my EFT skills sharpen and grow. Thank you for sharing your wisdom with us, it has made beating my sugar addiction so much simpler!
I am not far enough into it to know how good the course is, but I am familiar with EFT, so I am going to continue watching and learn even more.
Of course as I'm already trained as a LCHF Coach by the Real Meal Revolution(RMR) under Prof.Tim Noakes ,Jonno Proudfoot.
Informative and effective practice that produces results. A superb tool for those like myself that have struggled with sugar addiction.
Still too skeptical. Her playing with a continuity tester proves the body is conductive. Nothing more.
Coupons
| Submit by | Date | Coupon Code | Discount | Emitted/Used | Status |
| --- | --- | --- | --- | --- | --- |
| - | 11/28/2019 | C9C60123B63B0785B1DD | 100% OFF | | expired |
| Lee Jia Cheng | 3/9/2020 | MARCH11EFTADDICTION | 100% OFF | | expired |
| - | 4/1/2020 | EXPIRESAPRIL5 | 95% OFF | | expired |
| Angelcrc Seven | 10/22/2020 | EOYAJEXPOCT252020 | 100% OFF | 40000/175 | expired |
| AhmedELKING | 2/8/2021 | EFTOYEXPFEB112021 | 100% OFF | 40000/3162 | expired |
| Angelcrc Seven | 10/5/2021 | EFTOYEXPOCT72021 | 100% OFF | 40000/2136 | expired |
7/26/2018
course created date
7/1/2019
course indexed date