Power EFT: Secrets to Success with Tapping
Emotional Freedom Technique systems for living an exciting life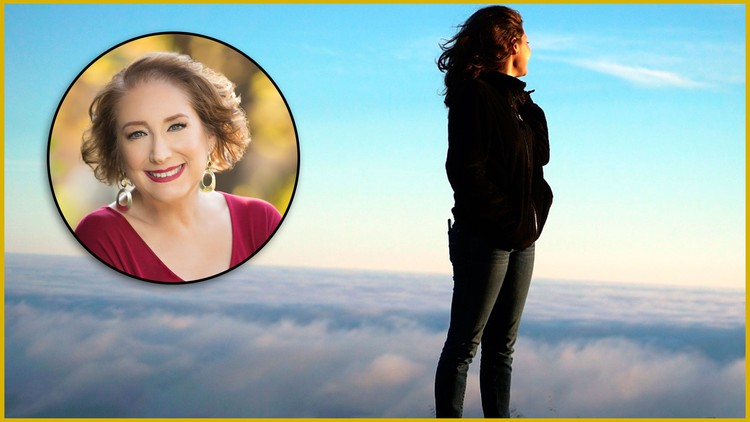 What you will learn
Live with less stress in their lives
Be more confident in their activities
Description
You may have tried EFT or tapping previously and gotten some results as in feeling more relaxed but not resolved your issue. This course teaches what no other course does – how to prepare your mind and body to receive the positive effects of EFT and get results. Humans are electric beings. The neurons in our brains fire at lightening speeds sending messages throughout our mind and body.
The techniques in this course allow your mind and body to receive the healing of EFT. A section on how to release the four self-sabotaging beliefs hidden in the unconscious brain will be taught.
In this fast-paced course, you will discover:
What is EFT tapping

Global vs Specific tapping

The Science Behind EFT

The EFT Basic Recipe

Grounding

Correcting brain scramble

And much more!
If you are interested in living the best life you can, then don't hesitate, enroll today!
Content
Introduction
Introduction
What is EFT tapping?
What is the history behind EFT?
Global vs Specific Tapping
What is Energy?
Stress and the brain. Amygdala and Hippocampus
The Science Behind EFT - Brain Scan Images
What is the EFT discovery statement?
The EFT Short Version Basic Recipe
Prepare Your Body
Introduction
Check for Hydration – Skin Pinch Technique
Grounding – correcting polarity
Correcting Brain Scramble
Correcting heart brain dyslexia
Collarbone Breathing
Summary
The Unconscious Saboteur
Introduction
Deserve
Possible
I don't want to
Safe
Fear of Failure
Fear of Success
What I inherited
Whatever is left
Summary
How to Use EFT
Introduction
Choose a target – be specific
Get a baseline
EFT the condensed version
Continue tapping on new aspects
Summary
Testing
Subjective Units of Distress
Tell the Story
The Movie Technique
Real Life - 6 Months Later
Next Steps
Wrap Up
Help Your Fellow Students
Join Our Facebook Group
Reviews
I am starting to learn about EFT. This is my second class on the topic and Joan speaks of things I never head of before (in my previous attempts to learn more about EFT) such as preparing your body before tapping or checking for possible subconscious saboteurs. Highly recommended class to get one started on the right foot. I already purchased two more related classes from her. Can't wait to go through them.
Oh wow! This course is incredible! You learn tapping and much more, Joan is intense and clear and straightforward, I am absolutely grateful for the whole course content and I take away really a lot. Highly recommended.
This class is a disappointment. The material is fine for a beginner's class, superficial and easy enough to follow. But this is by no means a "Power EFT" course by any stretch of the imagination. There are many better instructors here for in depth EFT classes.
I've read Dawson Church's book on Tapping, and EFT, before but this course gave me a wealth of information to add to it. The specific information in the saboteurs section really helped to refine the questions I'm asking and to be able to explore issues more specifically and deeper. Plus the material in the "Prepare Your Body" section is pure gold; especially the breathing exercise to help with grounding. I highly recommend this course to anyone who's getting into tapping!
I already knew something about EFT but this is really a very specific and well articulated course. I strongly recommend it.
I am learning so much more than any of the other courses I have taken. New points and new ways of approaching my problems. I have been tapping on the same events/truamas for over 3 years with little or no relief and I am hoping this will solve and eliminate my issues.
Ekaterina
February 8, 2019
Awesome! Simple and easy to understand. Learn for yourself and use it. She is so much fun to watch and learn from:)
I had taken Joan's EFT course for OCD which I found very helpful. This course was a helpful addition in preparing your body and working through blockages.
I've done acupuncture in the recent past with very positive results, but I had no idea this facet of it even existed. It's very exciting. It helped me with anxiety. I'm now feeling a real breakthrough over several issues surrounding frustration, disappointment and entitlement. I'm able to move past things that were getting in my way so that I can move forward in my life. Thanks Joan.
Coupons
| Submit by | Date | Coupon Code | Discount | Emitted/Used | Status |
| --- | --- | --- | --- | --- | --- |
| Lee Jia Cheng | 1/2/2020 | 9F7FD453C1AE29FD384E | 100% OFF | | expired |
| Angelcrc Seven | 3/25/2020 | MARCH27POWER | 100% OFF | 40000/305 | expired |
| - | 7/13/2020 | PESSTEXPJULY162020 | 100% OFF | 40000/619 | expired |
| Angelcrc Seven | 11/3/2020 | PESSTENOV62020 | 100% OFF | 40000/786 | expired |
| Angelcrc Seven | 2/9/2021 | EFTSSEXPFEB122021 | 100% OFF | 40000/761 | expired |
6/19/2018
course created date
11/20/2019
course indexed date