EFT Your Travel Stress and Fear of Flying
Fly stress free!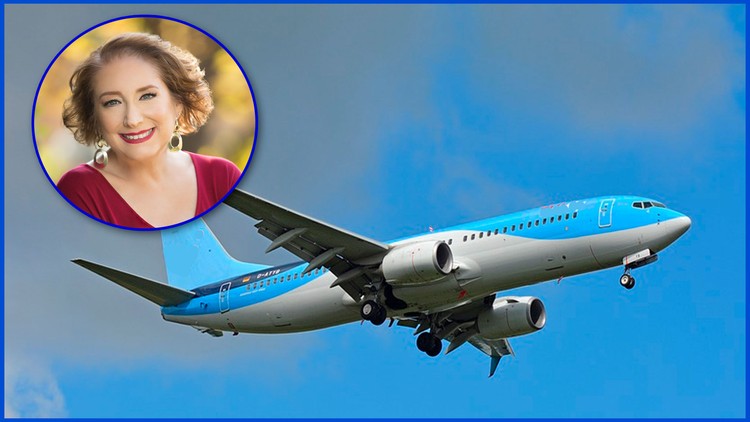 What you will learn
How to fly without fear
How to tap out travel stress with planning, packing, airports, Air B & B's, Shared rides and more...
Description
This course covers what Emotional Freedom Techniques (EFT) are. How to apply EFT to release fear and anxiety about travel. You will create a plan for your vacation or business trip.
Efficient packing for a carry-on bag and weather at your destination; Going through security at the airport; What a known traveler number is, How to get a Global entry pass, How to apply for TSA precheck, Flying. An entire segment is geared to the fearful flyer. A retired pilot, Captain Ron, will explain how a plane flies and address many of your fear; take off, landing, turbulence, weather, UFO's and air quality in the cabin. You will also learn how to travel internationally; how to get the cheapest fares for flying; how to get through customs. What you can and cannot take on board for snacks.
How to use Uber and Lyft at your destination.
Are you traveling for a short time or are you planning to be a digital nomad? A great course for digital nomads.
Content
What is Emotional Freedom Technique?
How EFT Works
Domestic travel
What and How to pack for your trip
EFT Session for Packing
TSA precheck
TSA Precheck EFT Session
Uber and Lyft transportation
EFT for Taxis
Where to stay
EFT session for when your place does not meet expectations
How to Stay for Free Anywhere in the World!
Summary
International Travel
Customs and Global Entry
Currency exchange
Uber, Lyft and Grab
Summary
Airline pilot talks flying
Joan introduces Captain Ron
What is fearful flying?
Take Off
UFO'S
Landing a Plane
Turbulence
Emotional Freedom Techniques
Flying around Thunderstorms
Tracking your flight
Cabin Air
Flying is the safest mode of travel
Wrap Up
Next Steps
Help Your Fellow Students
BONUS More exciting courses from Joan
Reviews
You are genuine in reporting the stress feelings you have and adress it well so far to the different issues and how you use ETF for it.
I have been a hesitant traveler; hesitant no more. The section with Captain Ron was incredibly worthwhile. Thanks!
I have got a lot from this course and really enjoyed the teaching. She speaks from experience and demonstrates the techniques, which were new to me. The interview with the pilot is a great bonus. Recommended for nervous flyers.
No one had better understood my condition until I took this lecture of "Tap out travel stress and fear of flying with EFT" by Ms. Joan. Just two days before flying a 1-hour travel, I took her course and did each and everything she said. From the tapping, to the things you will tell yourself while doing the EFT. Plus the fact of explaining of Capt. Ron all the things you need to know about the plane, that by knowing it, you will understand that the fear is already dealt by all who are concerned. I still had 2 sleepless nights before the flight, but by the time from carrying my bag and I did the EFT, to lining up in boarding and still doing the EFT, and when the plane took off, of course, I still close my eyes. But while I closed my eyes and praying, I review what Capt. Ron had said about the plane's status in each of every process, erasing all the fears and understanding what is really happening. It is very, very helpful and I had made it. I came down the plane not that exhausted. And still alive for the rest of the day. And after 6 days, and I slept all nights, and coming back home and taking the flight, well, it may be not that perfect, but really superb. I will not forget you two! That there are persons who had understood us, though we do not really understand ourselves. Thank you!!
Coupons
| Submit by | Date | Coupon Code | Discount | Emitted/Used | Status |
| --- | --- | --- | --- | --- | --- |
| - | 7/10/2019 | TRAVEL1 | 100% OFF | | expired |
| - | 11/27/2019 | BF62C4743973D1AEBAD4 | 100% OFF | | expired |
| Lee Jia Cheng | 3/9/2020 | MARCH11EFTTRAVEL | 100% OFF | | expired |
| - | 10/21/2020 | EFTYTEXPOCT242020 | 100% OFF | 40000/1248 | expired |
| - | 11/30/2020 | EFTTSEXPDEC32020 | 100% OFF | 40000/915 | expired |
| Angelcrc Seven | 2/5/2021 | EFTYTEXPFEB72021 | 100% OFF | 40000/618 | expired |
| - | 6/25/2021 | EYTSFEXPJUNE282021 | 100% OFF | 40000/2156 | expired |
| - | 12/14/2021 | EFTTSEXPDEC182021 | 100% OFF | 1000/960 | expired |
4/2/2019
course created date
7/10/2019
course indexed date