EFT for Stock Options Trading Success & Making Better Trades
Learn how your emotions can support your Stock Option Daytrading success. Stop Self-Sabotaging Behaviors
Investing & Trading
category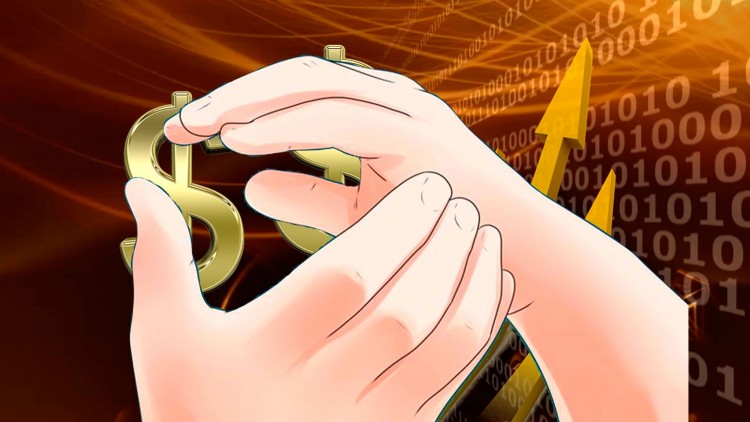 What you will learn
Trade Options with Confidence
Be familiar with EFT and how to use it effectively to improve daytrading results
Description
Solid stock options trading strategies and accurate market indicators are crucial. But when push comes to shove, the glue that binds them is your emotional state at any given time. When things go south, the best trading system will collapse like a house of cards--if you allow it to.
EFT for Stock Options Trading Success provides the tools you need to ensure this never happens to you by helping you understand and use your emotions when it counts most. It's the key to long-term trading success.
Until now, no other Udemy course has provided a practical, detailed method for achieving the mental edge in trading. What you'll find inside is based on intensive research into the minds of today's most profitable traders.
EFT for Stock Options Trading Success explains the immutable relationship of human thought, emotion, and behavior and reveals how to:
Overcome Your Fear of Risking and Losing Money
Conquer your underlying Greed by understanding where it comes from
Calm innate anxieties before you start your trading day
Use EFT (Emotional Freedom Technique) as a "tool" for profitability
Remain vigilant as to why you are placing each and every trade
This complete trading-improvement course gives you the information you need to determine and improve your personality traits, remove the negative charge from your emotions, and use this system to adapt your behavior for more successful trading.
This course is aimed at any one who wants to be more successful in daytrading and is real easy to follow.
Each video features demonstrations of the EFT Tapping technique which is used to release negative emotions and fears and set the stage for profitable stock option trades.
Students simply follow along with the instructor and with practise, your self-sabotaging behaviors will go away.
Releasing your fears is not hard, you simply tap specific acupuncture points and focus the mind on the profitable stock option trades you want.
Join today, you'll be glad you did!
Content
Introducton
Disclaimer
Introduction
What is EFT - Emotional Freedom Techniques?
The Secret to Success
Who is Joan Kaylor, MSEd., LPC, DCEP?
What is EFT?
The Process
Tapping Points
The Steps
EFT Process
Testing
How EFT Works
EFT for Option Traders - Before the Trade
Introduction
EFT Session For Fear of Risking and Losing Money
EFT Session for Start Trading
EFT Session for Anxiety When Trading
EFT Session for Desperation
EFT Session for Hope and Gambling Instead of Trading
EFT Session for Drama
Summary
Before the Trade
EFT For When You Are in A Trade
Introduction
EFT Session for Greed
Interlude - Greed
EFT Session for Getting into a Trade Too Early
EFT Session for Getting into a Trade Too Late
EFT Session for Getting out of a Trade Too Late
EFT Session for Treating Your Trading Like a Business
EFT Session for Being Gentle With Yourself
Summary
In the Trade
Conclusions
Conclusions
Going Deeper
More Trading Training
Help Us Help More Students
A Student Makes $45,000 in 20 Minute of Trading
Reviews
I enjoyed the course but I think there is a fine line between using a technique like EFT to reduce anxiety so you can approach activities (including stock trading) with calm and optimism on the one hand, and attempting to depend on it having some magical effect on a specific goal. EFT is a therapeutic method, and I have mixed feelings about applying it to a specific financial endeavor.
Thank you for yet another great course Joan. I look forward to trying these techniques once i finally begin day trading. This is the 2nd course I have taken of yours, and I plan to re-watch and incorporate these life-altering EFT methods into my daily activities.
Michael
September 12, 2019
EFT is something very new to me. It will take some time to fully know if it works and if it will or even can replace meditation.
Must for day traders..... really awesome I was not getting solution how to trade in trading (range bound) market, but after doing tapping as suggested by Joan Kaylor, I found perfect solution in few days
Thanks a lot Joan for your teachings. Very easy, very clear and to the point. This is the piece of the puzzle that was missing in my trading. All the best! Ivan
Very interesting and non-conventional form of dealing with stress, its negative impact on trading and self sabotaging behaviors (like accidentally buying a put when you meant to buy a call). good for experienced traders and new traders who want to start off right. Presented in an entertaining format.
This is a course with great insight into the daily mental and emotional issues of a financial market's trader. Being a Currency trader for over 20 years myself, I can tell you that EFT works. It has worked for me in many different aspects of my life other than dealing with the emotions of trading. In this course I leaned a very effective method that I could not learn from watching YouTube videos on EFT. My advice to all of you who want to win in trading is that; if you are serious about Trading, then use a good system and use that only. And surely take this course; it will make a big difference in your fear, anticipation and anxiety factors.
Coupons
| Submit by | Date | Coupon Code | Discount | Emitted/Used | Status |
| --- | --- | --- | --- | --- | --- |
| Lee Jia Cheng | 6/12/2020 | EFTSOTSEXPJUNE152020 | 100% OFF | 40000/2993 | expired |
| Mahmoud6601 | 6/10/2021 | EFTSOTJUNE122021 | 100% OFF | 40000/1318 | expired |
| Angelcrc Seven | 11/24/2021 | EFTSONOV292021 | 100% OFF | 1000/626 | expired |
5/27/2015
course created date
11/17/2019
course indexed date