Effective Accident Investigation and Reporting in EHS
All you need to know to effectively conduct a safety and health accident investigation
Safety & First Aid
category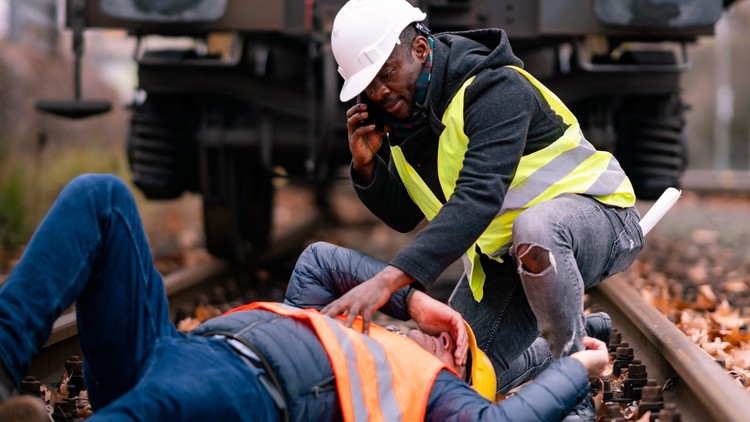 What you will learn
Define and differentiate between accidents, incidents, near misses, dangerous occurrences, injury and non injury accidents.
Understand the need for accident investigation and what occurrences require investigation and/or reporting
Learn how to conduct an accident investigation.
Learn about accident causation models as a tool for accident investigation and for getting to the root cause of accidents
Learn how to collect information in an accident investigation, examine physical evidence, interview witnesses and consider background information
Learn how to carry out analysis, come to a conclusion, make recommendations and generate a report for management
Understand internal and external reporting requirements
Description
Accidents are unplanned and unintentional events that result in harm or loss to personnel, property, production, or nearly anything that has some inherent value. Accidents are rarely simple and almost never result from a single cause. Most accidents involve multiple, interrelated causal factors. Accidents can occur whenever significant deficiencies, oversights, errors, omissions, or unanticipated changes are present. Any one of these conditions can be a precursor for an accident; the only uncertainties are when the accident will occur and how severe its consequences will be.
To conduct a complete accident/incident investigation, the factors contributing to an accident, as well as the means to prevent accidents, must be clearly understood. Management prevents or mitigates accidents by identifying and implementing the appropriate controls and barriers. Accidents occur when one or more barriers in a work system, including procedures, standards, and requirements intended to control the actions of workers, fail to perform as intended. The barriers may not exist, may not be adhered to, or simply may not be comprehensive enough to be effective. Personal performance and environmental factors may also reduce protection.
Understanding how to prevent or control accidents requires an understanding of the sequence of events leading to an accident in order to identify and implement countermeasures that contain risks.
The purpose of this course is to provide those responsible for conducting accident investigations with practical, detailed advice on conducting these investigations. The course provides in-depth guidance, as well as specific tools and techniques that will facilitate the investigation process.
Who should attend?
The course is ideal for anyone involved in accident investigation, including:
• Line Managers and Supervisors
• Site and Project Safety Officers
• Safety Professionals
• Safety Representatives
• Occupational health professionals
• Human resources professionals
Content
Module 1
Introduction and Definitions
Module 1 Quiz
Module 2
Accident Causation Models
Module 2 Quiz
Module 3
Steps to Investigating Accidents
Module 3 Quiz
Module 4
Accident Investigation Analysis, Conclusion and Recommendation
Module 4 Quiz
Module 5
Accident Investigation Reporting
Module 6
Accident Statistics
Reviews
I have done similar courses so was a bit slow, but for someone new to reporting I can see the benefits.
I enjoyed the course as I'm a health and safety rep. for my area of work. It has been very knowledgeable and will help me do a good job at work
This is a very concise course giving all the information you need to be able to conduct an accident investigation in your workplace. Well worth the time taken to complete the course, Thanks
I really liked this course. The instructor explains the concepts in a simple way. The instructor includes many examples. Thanks for this course!
I really needed the Effective Accident Investigation and Reporting in EHS course. Thanks for this course.
the Effective Accident Investigation and Reporting in EHS is a very good course with very good presentation. Thanks
Amazing Effective Accident Investigation and Reporting in EHS Course . and very helpful course . thanks a lot
Coupons
| Submit by | Date | Coupon Code | Discount | Emitted/Used | Status |
| --- | --- | --- | --- | --- | --- |
| - | 8/11/2022 | 927E9FAA5BFC4DF10998 | 100% OFF | 1000/950 | expired |
Charts
Price
Rating
Enrollment distribution
7/26/2022
course created date
8/11/2022
course indexed date