Two popular tools -Easily Learn to work with Redis,Vagrant
Redis,Vagrant - Learn Two topics in one course. Redis,Vagrant are top rated popular tools among Enterprises & Developers
Development Tools
category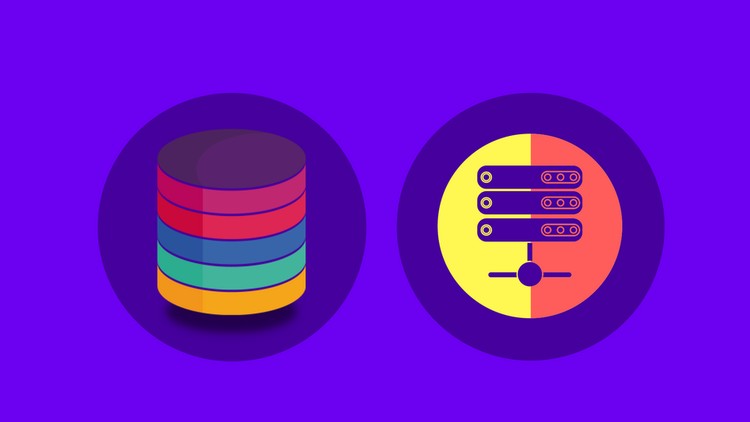 What you will learn
Successfully work on Vagrant and Redis.
Understand the key concepts in Vagrant and Redis
Importance of Vagrant and Redis
Description
The course is updated bi weekly,Has more than 50+ practical Interview Questions, 50 Quiz Questions, 15+ Important assignments.
Redis - Worlds Top Ranked Nosql Key value Database - Will take just 20 minutes to start working with it comfortably.
Search for the famous DB-Engines Ranking
Search for the companies using Redis
Search for the companies using Vagrant
Redis has seen 350% record breaking growth among Enterprises. It is replacing and going to replace most traditional databases,pub-sub systems,Document stores , mainly due to its lightning speed as its a in-memory database.
Vagrant is a well established 7+ years old tool, hugely popular among developers ,mainly due to its easiness, as it provides a completely portable development environment. Projects can be executed in ease using vagrant.. 
I'm sure that you will love these tools as they will be very helpful in career and in your work environment.
Above every other reasons out there, Redis and Vagrant are truly interesting tools for those who love their software profession.
This course is intended for beginners .At the end of the course , I'm very confident that you will be able to work with Redis and Vagrant with Confidence and clarity.
Content
Introduction
The Intro - Why and What is Redis and Vagrant - The Famous
Redis - Lets understand the KEY Basics
Get to Know the one the key software among Enterprises - redis
Five minutes Demo to get started with redis
Installation - on Linux
Installation of redis on mac
Redis Basics Set1
Redis Data types - The Most Important Topic
Lets start with the Core Basics of Datatypes
Strings - The simplest Datatype
Redis Basic Quiz
List- The Fastest Datatype
Lists Basics
Hashes Datatype
Hashes Basic
Sets Datatype
Redis -set Basics
Sorted sets Datatype
Sortedsets Basics
Redis the Three Advanced but easy topics - Transaction , PubSub,Mass Insertion
Transaction the important topic
Transaction -Key Basics
Easy pubsub Messaging system
Mass Insertion - Batch Operation
Redis & Other Programming Languages - Python, Java , Nodejs
Python - redis
Nodejs - redis
Java - redis
Redis - Bonus Section , Interesting Ones. Dont Miss them
Bitmaps Datatype
Fasttoredis -GUI Client
Two famous Companions - redis & Docker
Redis - Interview Questions Collection
redis- Real world Interview Questions Set1
Let us Love Vagrant -The Basics of the portable machine
Vagrant The Big Picture
Vagrant - 5 Simple Steps to work with it
Vagrant - Important 12 Commands
Vagrant - Learn How to work in Mac and Windows
Vagrant Installation for Mac
Explore how to work with Vagrant on Mac
Vagrant Basics
Learn how to work with Vagrant on Windows
Vagrant Bonus section - The Very useful Vagrant Manager
The pretty useful - Vagrant Manager
42+ Vagrant Real Interview Questions for Advanced users and Beginners
Reviews
This course is good, but most of time seems the instructor is just following the redis documentation and reproduces the commands that still there.. Nothing but this.
Zamfirescu
February 6, 2020
I didn't like the introduction - to many slides in a short time. I was almost to change the training at that point.
Oral english needs a bit of improvement, also videos should be a bit more engaging with examples from real life usage... Other than that, it's a nice introduction
Pretty concise and does go into a lot of detail with all the options/configurations. Only thing is very monotone. Nothing engaging to the audience at all. May as well just read the manual.
A great intro to redis and serves as a good reference for the future. I cannot speak to the vagrant section, but it looks like the course is still alive and being expanded.
The course does not have an easy flow. It tries to include so many other links and reference material. The examples are poorly designed. It'd be better to not try and cram everything you know about Redis in random slides and instead focus on systemic delivery of concepts. The quizzes are idiotic. Instead of asking some fundamental questions, you get questions like - What is the latest version of Redis (something like that), What is the default port that Redis is configured to use etc. (So more along the 'rote learning' path).
I am surprised that this is free. More than I exptected. Straight to the point. Very nice quiz questions. Thank you :=)
Saravana
November 13, 2017
Instructor is very clear. The explanation is very simple a new comer can also easily understand. The points are very crisp. Thanks for the lecture
Charts
Price
Rating
Enrollment distribution
6/2/2017
course created date
8/13/2019
course indexed date