How To Convert Your Dream & Ideas Into Reality
A complete guide on How to manifest your Dreams, Desires, Goals, Ideas and Aspirations into Reality.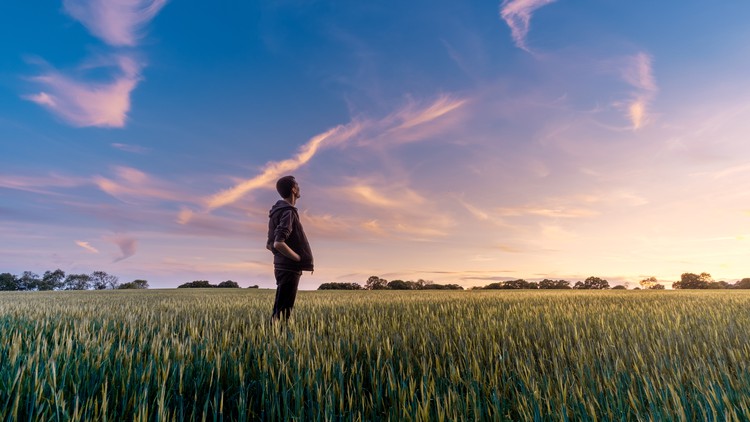 What you will learn
You Can Create the life you want and impact the world for the better
Why they should dream big
The Pursuit of Dreams Blueprint
You have everything you need to start and what you don't you can learn.
Description
Course Title: How To Convert Your Dreams & Ideas Into Reality
Course Overview:
Unlock the limitless potential of your dreams and transform them into reality with My simple complete guide course, " This empowering journey is designed to guide you through the intricate art of dream manifestation, offering you a profound understanding of the steps, strategies, and mindset shifts needed to turn your aspirations into tangible achievements.
Learning Objectives:
By the end of this course, you will:
Gain clarity on your most cherished dreams and desires.
Discover the science behind effective goal setting and manifestation.
Cultivate a growth mindset that empowers you to overcome obstacles.
Develop practical techniques to align your actions with your dreams.
Create a personalized blueprint to make your dreams a reality.
Target Audience:
This course is perfect for anyone who seeks to unlock their true potential, set and achieve ambitious goals, and make their dreams come true. Whether you're an aspiring entrepreneur, an artist, a career enthusiast, or someone on a journey of self-discovery, "Dreams Unlocked" is your roadmap to success.
Course Content:
1: You are a Creator: Discover the creative abilities with you.
2: Why You should Dream Big: anything your Mind can conceive it can achieve – Napoleon Hill
3: The Pursuit of Purpose Blueprint
4: Decide What you Really Want – Definiteness of Purpose
5: Know afar you Are – The Gap between your Dreams and your Present
5: Create a Roadmap – strategic Planning
6: Whatever you don't Know you Can Learn
"How To Convert your Dreams & Ideas into Reality" is a self-paced course, allowing you to learn at your own speed and convenience. You'll have lifetime access to the course materials, enabling you to revisit and refine your blueprint whenever needed.
Prerequisites:
No prior knowledge or experience is required. All you need is the desire to manifest your dreams and a willingness to invest in your personal growth.
Instructor Information:
I am Nevers Mwiche Nsofu, a seasoned expert in Life Coaching, Speaker, Bible Teacher, Content Creator & Author I Help individuals to achieve their dreams and unlock their full potential. And inspire them for Extraordinary Living [ The Purpose-Driven Life].
Enrolment:
Don't miss the opportunity to unlock your dreams and manifest your desires. Enroll now to begin your transformative journey.
Join "How to Convert Your Dreams & Ideas into reality" and embark on a life-changing adventure toward the realization of your most profound aspirations. Your dreams are within reach, and this course is your key to unlocking them. Start your journey today!
Content
Introduction
Introduction
Preface
You are A creator
Why You Should Dream Big
The Pursuit Of Dreams Blueprint
Count the Cost
Decide what you really Want
Know how far you are
Plan Your way to success
If you Don't Know, Learn
Never Settle for Less
Don't Settle for Less
Conclusion
10/24/2023
course created date
10/27/2023
course indexed date