How To Build Easy Drag & Drop Landing Pages With Wordpress
Learn how to build simple Wordpress Landing Pages with easy drag & drop features. I compare all of the popular plugins.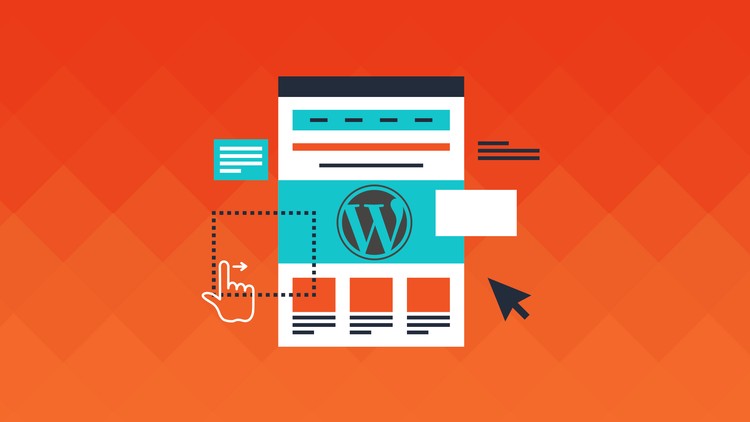 What you will learn
Compare all of the major Wordpress landing page builders
Understand pricing for each of the available tools out there
See what finished landing pages look like with Thrive Content Builder
Understand how to use the drag & drop editor with Thrive content builder
Description
*Last Updated August 2018*
Have you ever tried building a landing page from scratch?
It's not easy, we all know it!
Even in 2017 there are some tools that have a steep learning curve and take a lot of time to learn how to use.
No one wants to be spending weeks building out a simple landing page or sales page for their business.
How this course will help you decide what tools to use
I put together this course as a way to compare and discuss many of the major landing page platforms.
I've had experience using many of the platforms from free, to one time to monthly and I've spent a lot of time testing and tweaking.
I'm going to walk you through many of the platforms widely available for Wordpress discussing the pros and cons of each.
I then guide you through some example landing pages I built with ease using my favorite Wordpress landing page creator.
If you have ever been interested in creating your own landing pages for Wordpress, this is the course for you!
Content
Introduction To The Course
Welcome
Need Help?
Why Wordpress?
Sales Pages Vs. Landing Pages
Real Quick..
Comparing Landing Page Plugins
Comparing Your Landing Page Options
Wordpress Landing Pages - Free Plugin
Instapage
OptimizePress
LeadPages
Marketer Plugin
Visual Composer for Wordpress
Thrive Themes Content Builder
Why Thrive Themes Content Builder?
Thrive Themes vs. Lead Pages - Added 2016
Examples Of Landing Pages I've Built
Digital Marketing Website - Thrive Content Builder
SEO Service Website - Thrive Content Builder
Course Sales Page - Thrive Content Builder
Contractor Website - Visual Composer Plugin
Using Thrive Themes for Landing Pages and Sales Pages
Good Wordpress Themes To Use With Thrive Themes
Building Out Your Landing Page From Scratch
Using Pre-existing Templates
Graphics For Your Landing Pages
Getting Graphic Design Help With Your Landing Pages
Running Into Any Coding Issues?
My Resource For Quick Help With Coding Problems
Conclusion
Conclusion To The Course
Bonus: How I'm Landing $1000 Clients Every Month
Reviews
It wasn't what I expected. I could have spent my hour reviewing plug-ins myself. It is great for someone who is very new to WordPress but for me, it was stuff I already knew.
Excellent and with no fillers. Just what the doctor ordered and since I recently have started using Thrive Content Builder I learned a trick or two...
Very good tour of how to work with various themes. A blank canvas from which one could build bottom up could be included as a pdf supplement to the course. I enjoyed the course!
I thought the course was helpful as far as him going over the different sites you can use to build a landing page, but for a beginner he only had one 6 min. video that quickly went over how to build the landing page mostly this course was about the different sites you can use for drag and drop which I could have googled myself. It would have been nice to see him really dive into building a landing page in more detail.
This is more of a review of landing page plugins. I didn't really learn anything new other than about landing page plugin comparison which was very informative and actually something I was looking for currently to use with Wordpress when designing professional landing pages. On the downside, I thought his designs were not very professional.
Good product analysis. This has value in that it saves you research time. Recording volume needs to be higher.
Great instructor speaks well .... I did learn a lot but I felt their could have been a little more information, overall a great class.
I learned a lot and was happy that I took the course. I now have many resources to help further my knowledge.
Great course that simplifies working on Wordpress when creating landing pages and sales pages. The avenues that are shown on this course will help you to understand the different directions that can be taken to make your content not just look great but actually make it easy to create. There is no need to be high tech when you learn this stuff and can be shown how to apply it in your own Wordpress creations. Good stuff! Thank you.
Take this course first - it will save you a ton of time in selecting the best options for you amongst the 1000s offered in the WordPress community. This guy is a really great, practical instructor, too.
Thanks for this good informative course. btw: I noticed your lecture 11 and lecture 16 sounds same. Please check it. Thanks again
8/25/2015
course created date
11/20/2019
course indexed date