Digital Nomads and Expats: Moving to Mexico
How to Thrive in Mexico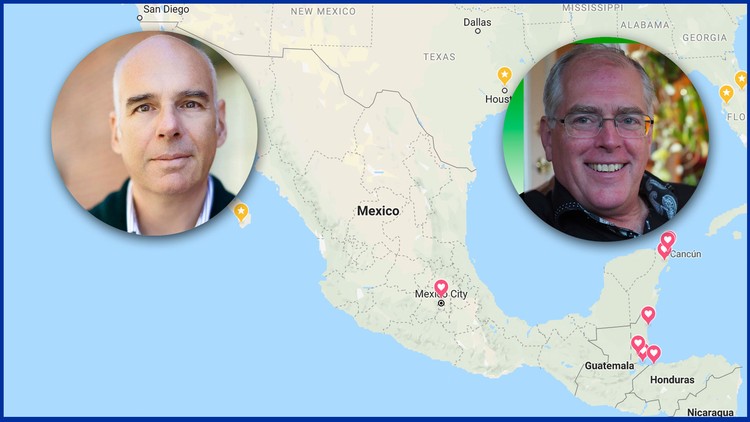 What you will learn
The basics of immigration
how to take care of their health
how to deal with medical and dental issues
how to rent an apartment or house and deal with rental agreements
Description
In this course you will learn how to travel in Mexico and live there (if you choose to do so), for long periods. You will learn the basics about immigration, crime and violence, the ease of living in Mexico, what to expect when going to the doctor or dentist, how to take care of your health, what it takes to rent an apartment or house, the cost of transportation, cell phone usage, using the Internet, electricity, gas, and more.
Content
Coming to Mexico
The tourist card (FMM)
Crime and violence
Your Health
Social Activities
Learning Spanish
Spanish newspapers
Summary
Living in Mexico
How to rent an apartment or house
Rental agreements and deposits
Costs of local transportation
How to buy a cell phone
How to use the Internet
Utilities
Reviews
Great course and concise. SOme audioo issues with a bird in the background, but otherwise good. I am planning a trip to the western coast of Mexico for 2021.
Definitely, it was a very good course and covered the very practical aspects of travelling and handling day-to-day activities. On dot and invaluable :) I was looking for a lill more than what is covered like jobs (formal & informal sectors, immigration etc) (in Information tech & dental - Companies, Packages, competition, etc) and starting a company and/or a dental clinic, religion, schooling for children, best urban & rural places, etc.. If you can probably add a small section or answer a few points in the reply it will make a lot more sense to me personally. And once again grateful for that you thought of this topic and shared your experiences and insights.
I love the concept of being able to relocate if I was living a different, suddenly single life. Since my life is great as it is, I have to imagine I was much younger and adventurous through the eyes of those brave enough to experience full immersion in another country. The tips were good but, based on the phone purchase advice, a bit dated.
The course provided good information and really got me thinking that I can do this sooner rather than later! Sweet.
Coupons
| Submit by | Date | Coupon Code | Discount | Emitted/Used | Status |
| --- | --- | --- | --- | --- | --- |
| - | 12/16/2019 | CAE8B4D01F1A9CBC89B8 | 100% OFF | | expired |
| Lee Jia Cheng | 3/19/2020 | MARCH21DIGITAL | 100% OFF | | expired |
| Angelcrc Seven | 7/10/2020 | DNEMMEXPJULY122020 | 100% OFF | 40000/633 | expired |
| Angelcrc Seven | 11/3/2020 | DNEMMNOV62020 | 100% OFF | 40000/152 | expired |
| Angelcrc Seven | 12/7/2020 | DNEMMDEC102020 | 100% OFF | 40000/161 | expired |
| Angelcrc Seven | 2/9/2021 | DNAEMEXPFEB122021 | 100% OFF | 40000/1846 | expired |
| mohamedxxx | 4/24/2021 | DNEMMEXPAPR262021 | 100% OFF | 40000/1882 | expired |
| Angelcrc Seven | 12/16/2021 | DNEMEXPDEC202021 | 100% OFF | 1000/995 | expired |
8/27/2018
course created date
6/30/2019
course indexed date