Developing Children's Self-Esteem & Self-Confidence
Build High Self-Esteem & Self-Confidence In Your Children So They're Happy, Resilient & Successful!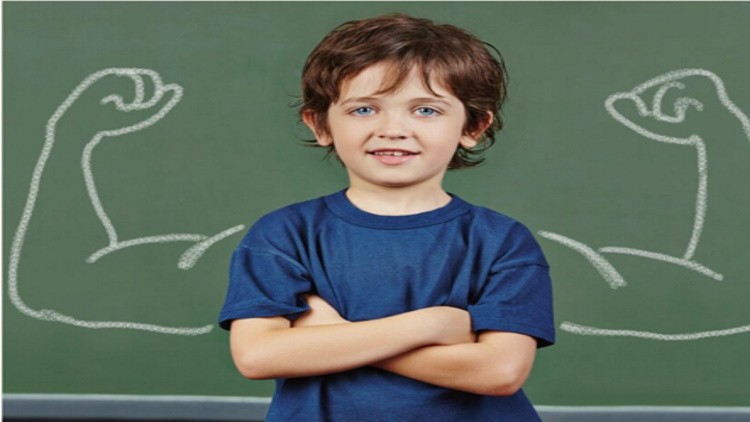 What you will learn
A clear understanding of what self-confidence is
How building self-confidence can reduce anxiety and build resilience
The difference between self-confidence and self-esteem
How to develop self-esteem
How building self-confidence can reduce anxiety and build resilience
How self-confidence improves social skills and develops empathy
7 Barriers to developing self-confidence
8 practical and powerful strategies for building self-confidence
Description
What better gift can we give to children than the skills and support to develop their self-confidence and self-esteem, reducing anxiety and stress, enabling them to live happy and fulfilled lives?
Stephanie O'Malley BA(Psych); MA(EdPsych), is passionate about giving every child at least one mentor in their lives who they can emotionally connect with, which is particularly important in early childhood to prevent mental illnesses later on in life.
As busy parents, teachers, and carers in an overwhelming, technology-filled world, Stephanie's goal is to equip the key people in children's lives with the tools, training, and support needed to reconnect with children and to help them understand themselves and their feelings, how to cope with hard situations, and the ability to ask for help when needed.

"The way everything was explained was fantastic, and knowing how small things can have a really big impact on a child's self-esteem and self-confidence really has been life-changing for our family." Marion Lyons, mother of 3, Co. Kerry, Ireland.
This transformative online course empowers you as a parent, carer or educator to develop the skills to build the confidence and self-esteem of children while supporting them to reduce anxiety and manage stress levels.
Designed and facilitated by educational psychologist and Founder of DESTY, Stephanie O'Malley, you will learn a range of simple yet powerful strategies that will empower you to understand and support your child so they can reach their full potential in life.

During this course you will also learn how to build your own confidence and self-esteem so you can be a powerful role model for the children and young people in your life.

We've also included some very practical downloadable worksheets that can be used with children of any age.

Feel that you're too busy? Don't worry, we understand. That's why all of our courses are designed for busy people. Learn in your own time and at your own pace.
Content
Introduction
Introduction
What is Self-Confidence part 1
What is Self-Confidence part 2
Self-Confidence and Self-Esteem
The Difference Between Self-Confidence and Self-Esteem
Children with High Self-Esteem
Children with Low Self-Esteem
A Practical Example
Developing Self-Esteem
Why is Self-Confidence important?
Reduce Anxiety
Builds resilience
Improves Social Skills
Develops Empathy
Barriers to Developing Self-Confidence
Lack of Interest and Involvement
Lack of Clear Boundaries
Unrealistic Expectations
Lack of Opportunities
Making Comparisons
Unhelpful Company
Lack of Love and Acceptance
How Can We Help
Setting Clear Boundaries
Getting the Conditions in Place
Empowering Children
Setting Realistic Expectations
Help To Build Resilience
Encourage Good Company
Become a Role Model
Getting Practical
Introduction
Over to You
Working With a Child
Building Self-Confidence Worksheets
Final Steps
Final Thoughts
Coupons
| Submit by | Date | Coupon Code | Discount | Emitted/Used | Status |
| --- | --- | --- | --- | --- | --- |
| - | 12/4/2022 | 5D7B99D3DBE3463207A3 | 100% OFF | 1000/875 | expired |
| - | 1/18/2023 | 98C03C6647BCC5D4C12C | 100% OFF | 1000/976 | expired |
Charts
Price
Rating
Enrollment distribution
9/25/2021
course created date
9/24/2022
course indexed date