Detachment - Learn How to Find Peace of Mind
How to Stop Controlling Your Loved Ones & Start Focusing On Yourself
Personal Transformation
category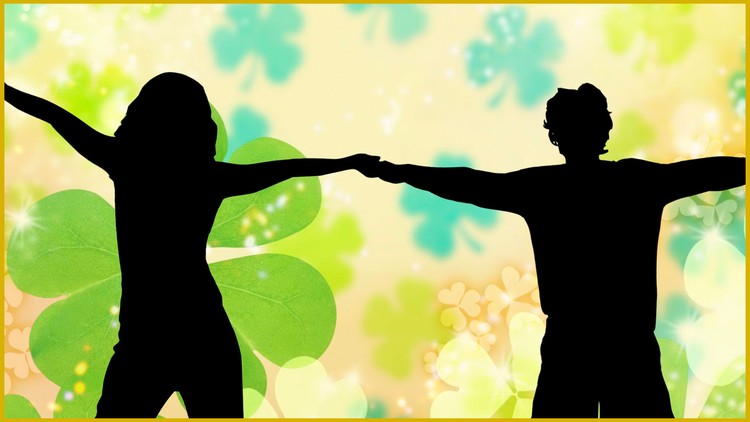 What you will learn
Understand your codependent tendencies
Enhance self-awareness
Start an inward focus
Effectively Use Self-reflection via journaling, yoga, meditation and affirmations
Release needing to be in control through letting go and forgiving
Write their own action plan for detachment
Description
Does your life revolve around your loved one's addiction? Are you ready to shift your focus to yourself? Detachment 101 is designed to bring awareness to the codependent tendencies that are holding you back and provide tools to begin emotionally detaching yourself from the addict in your life.
The best way to support the addict in your life is to start taking care of yourself. What's the hardest part of self-care? Getting started. As a codependent, we are engrained with the idea that it is our job to be the caretaker, the fixer, the protector.
By being all of these things though, our dreams and true purpose gets left behind. Detachment can be overwhelming and scary. This course is meant to ease you into your transformational journey.
We will begin the course talking about typical codependent behaviors, which will allow the student to gain some self-awareness about where they are now. We will then expand on a few core tools for detachment including self-reflection and care, effective communication and boundaries and releasing control.
The course will end with a personalized action plan for students to use to implement the strategies and processes more effectively.
We will cover:
Codependent tendencies
Self-awareness
Journaling
Effective Tools
Effective communication
Boundaries
And much more...
Content
Introduction
Introduction
Your Instructor
Recognizing Codependent Tendencies
Introduction
Self-Awareness
Codependent Tendencies
Perspective Shift
Summary
Detachment
Introduction
Forgiveness
Communication
Releasing Control
Allowing Imperfection
Self-Care
Summary
Creating an Action Plan
Introduction
Setting Goals
Prepping For Obstacles
Summary
Wrap up
Next Steps
Help Your Fellow Students
Reviews
The topic is very interesting. It needs more explanation in details with resources using tools of posotive psychology and art of relationships, circumstances, capacity and needs with transformation process, acceptance, resilience, transformation and self awateness... The sound needs to be improved.
Most definitely, Yes!! It is an excellent choice for me, as it is something I am currently modifying in my life. Perfect timing!! Thank you so much!!!
The presenter was sweet and knowledgeable but the presentation was disappointing. The door handle in the background could have been effortlessly replaced by some neutral or inspiring background and there could have been more visuals to ramp up the lectures especially in this digital world .
Coupons
| Submit by | Date | Coupon Code | Discount | Emitted/Used | Status |
| --- | --- | --- | --- | --- | --- |
| - | 2/17/2020 | 80DEA62CA67666D7F6B9 | 100% OFF | | expired |
| - | 4/28/2020 | EXPIRESAPR29 | 100% OFF | 40000/727 | expired |
| Angelcrc Seven | 6/25/2020 | DLHFPMEXPJUNE282020 | 100% OFF | 40000/701 | expired |
| Angelcrc Seven | 11/17/2020 | DLHFPEXPNOV192020 | 100% OFF | 40000/2319 | expired |
| Angelcrc Seven | 2/23/2021 | DLHFPEXPFEB252021 | 100% OFF | 40000/952 | expired |
3/15/2016
course created date
2/17/2020
course indexed date