Data quality management and recovery masterclass
Data quality management, recovery and backup from pc, usb and hard drive for beginners
Operating Systems
category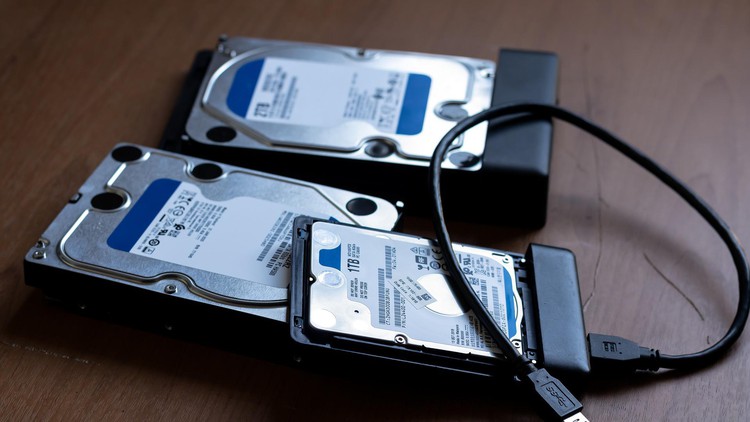 What you will learn
Be able to recover files from your hard drive and external devices
Recover deleted files and lost files
Be able to recover audio and videos
Database recovery
Pictures and graphics recovery
Custom recovery
Applications and documents recovery
Lost partitions and path recovery
Description
Have you lost your data or someone did and you wish to recover them even after they have been deleted permanently from the recycle Bin?
Worry no more because this course "Data Quality Management and recovery on any pc" is here to help you now exactly how to do it.
In this course you will learn to recover files from both hard drive and external devices such as USB , memory card, android phones and iPhone.
These files includes;

Videos and audios

Documents from doc to pdf and more

Applications of all formats from zip through rar to many others

Databases
You don't need any programming knowledge or previous experience to recover your files and data any longer. Just this course will help you do that with ease. And after recovering, we tested all the files and found out that all of them worked very fine.
Many at times when a hard drive is corrupted by viruses, they tend to be irrecoverable as far as files and data is concerned. This technique we have used in this course can recover files from corrupted hard drives.
Another thing that is very common is that once a disk is hard cleaned and or files are deleted even from the recycle bin, they are not recoverable but with this course we were able to recover everything with just a click of the fingers.
Content
Introduction
Introduction
Why you should start a business around data recovery and security
General ways data can be recovered
Advanced data recovery set up
Installation and setting of the best recovery tool
Main features of the tool
How to recover several data types faster and accurately
What kind of things can be recovered using our method
Recovering lost files
Recovering deleted files
How to recover data from external devices such as sd card, usb and android phone
How to recover data from your hard drive or folder of your pc
Type 1 recovering databases
Type 2 recovering documents
Type 3 recovering applications
Type 4 recovering audio and videos
Type 5 recovering pictures and graphics
Miscellaneous
Custom recovery from specific folders
Data backup and security
Testing recovered files
Are they working lets see
9/30/2022
course created date
10/2/2022
course indexed date
Angelcrc Seven
course submited by