Start Career in CyberSecurity in 2023 - The Ultimate Guide
From Zero to Hero: Start Your CyberSecurity Career in 2023. Start new life changing and highly paid career now.
Network & Security
category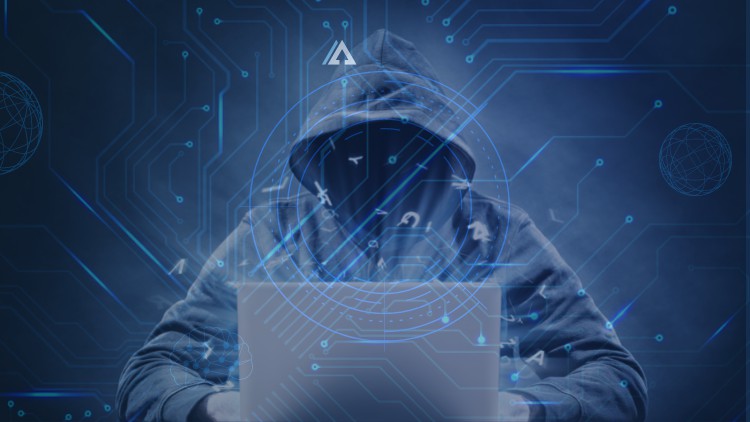 What you will learn
Understand how to start preparation for a new life changing career as Cyber Security specialist.
You will understand how why Cyber Security is one of most wanted jobs.
You will understand how to start learning the basic of Cyber Security and continue with more advance knowledge and certifications.
How simple it is to secure your devices. And how this can prevent attacks and make your devices more secure.
Description
Welcome to our new course, Start Career in CyberSecurity in 2023 - The Ultimate Guide. Where you learn how to change your life and get prepared for one of the most wanted jobs in the world.
Ok, we will be honest with you. This course is mainly about people who wants to change their lives. About people who are ready to take action now. So, if you want to have better live, to have high salary, to have well paid job for life, to be able to work from anywhere, to be happy with your job… then, yes. This course about you.
This course about an amazing opportunity that you have now, to join the field of a fast growing and exciting field. Cyber security jobs exist in the public and private sector, and in nearly every industry. The companies are looking for more and more specialists in this area and this is the right time to join.
The course is about the ways you can step-in from zero knowledge or from other IT fields. About what you need to need to get prepared for a new life changing job and from where to start.
And it's about you, and your decision. To start this course now, to use this opportunity, to act correctly, or to leave this job for others.
You are with CyberProStudy. We are leaders in creating online courses, Classes and Lessons, with over 20 years of experience. Along with our co-instructor, we will be leading you through the course.
Our co-instructor began his career in Cybersecurity more than 10 years ago. He was working with one of biggest IT companies like Deutsche Telekom, IBM Corporation, Cisco, DXC technology and others. Now, he is with us to share his knowledge and expertise and help you to get prepared for your new career.
Do you want to change your life? Do you want to make more than 400K a year? Do you want a better life, higher salary and well-paid job for life? Work from anywhere? Be happy with your job? If the answer is yes, then… this course is about you.
At the end of this course you will be ready to start your new life-changing career as a cybersecurity specialist.
The most important knowledge you will get from this course is how to start preparing yourself for your dream job and how to become a specialist in Cybersecurity.
You will learn what the main roles in cyber security are and for what job you can apply for. What skills you need to become a specialist. And the most important, what are the certifications that will help you to find a new job.
You will learn how to apply for a new job and how to prepare your CV in the correct way.
Together, we will walk you through the entire process, step by step.
The ideal student for this course is anyone who is interested in starting a career in Cybersecurity. There are no requirements to enroll. You just need to be ready to learn.
So, start now! If you are already here, it means you are ready to start preparation for a major change in your life, taking the opportunity to start a new career. Take this course now! We know you can do it. Make the next step to start a life-changing career. We look forward to seeing you inside.
Content
Introduction - Why you should start this course now
What is this course about?
What you will learn in this course?
Why you should take this course?
Why Should You Consider a Career in Cybersecurity?
Earn More Than 400K a Year
Never Again Stay in an Office All Day
You don't need a degree, do you?
Learn and Earn
How Covid-19 is Changing Dramatically The Industry
You'll be a Part of an Exciting, Challenging Field
Evergreen Industry
Practically Unlimited Growth
Introduction to Cyber Security - What You Need to Know
Cyber Security History
World Wide Web
Internet Infrastructure
IP Address
DNS
Social Engineering
Install Software Updates
Use only corporate approved software and devices
Use Strong Passwords
Password Manager
Always Enable 2FA or MFA
Avoid Using Public WIFI
Use VPN
Antivirus
What is Virus
What is Trojan Horse
What is Adware
What is Spyware
Browser Hijacking Software
What is Worms
What is Scareware
What is Phishing
What is The Deep Web (Dark Net)
Cyber Security Threat
Types of Cyber Threats
How to Start Career in Cyber Security and What You Need to Know
How to Start a Career in Cybersecurity
What Skills are Needed for Cyber Security?
Cyber Security Career Path
Different Roles in Cyber Security
Cyber Security Job Roles
Cybersecurity Career Paths
Management: Security governance and oversight roles
Technical: Security engineering and operations roles
Senior leadership: Focusing on the people
Cybersecurity career options
Cyber Security Career Roadmap
Cyber Security Career Roadmap
Mid-level Cybersecurity Jobs
Senior-level Cybersecurity Jobs
Cyber Security Certificates and Certifications
What Do You Need to Start a Career in Cybersecurity
Get Certified
Cyber Security Certifications
Top Cyber Security Certifications
Additional Cyber Security Certifications
How to Transition from IT to Cybersecurity
Advanced Knowlidge for Cyber Security You Must Be Aware
Deployments
User Access Privileges
Vulnerability Scans
Data Loss Prevention
Firewall
SIEM
Penetration Tests
Honey Pots
Antivirus Server
Access Server / IAM service
Creating and Distributing Viruses Over Internet
Authentication
How attackers try to break encryption
Digital Signatures
Encryption
History of encryption
What are the most common techniques of encryption?
Importance of encryption
Types of encryption
Cryptographic hash functions
Encryption algorithms
Steganography
Introduction to Cyber Crime
Kinds of Cybercrimes
Classification of Cyber Crimes
Investigating Cyber Crimes: INTRODUCTION TO CYBER FORENSIC
Why Should we Report Cyber Crime
How to Prepare Your CV and Apply for a Job
Build Your Cyber Security Resume
What to Include in Your 2022 CV
Additional Sections in Your CV
Tips of Creating Your CV
Final Hints How to Organize Your CV
Hiring Process
Hints for Starting a Position in Cyber Security Area
Reviews
This was a good course and it provided an interesting insight into the world of cyber security. If you want to interview someone who has studied this field, this course can provide a lot of guidelines. This is not the course to learn cybersecurity. It is a guide to what courses you should take to learn more about the fascinating subject of cyber security.
Kuffelgipe4
January 22, 2023
The course was well-organized and easy to follow. I appreciated the clear and concise explanations provided by the instructor.
Boggusxwdepauwpi
January 21, 2023
I enjoyed the course, but I would have liked more in-depth coverage of certain topics. Overall, it was a great introduction to the field.
Lxirzwdpmauebxjg
January 21, 2023
The instructor was knowledgeable and provided clear explanations throughout the course. I felt well-prepared for starting a career in the field.
j'ai appris les differents domaines de la cybersécurité cela me permet de mieux orienter ma nouvelle carière dans le domaine. le formateur maitrise le domaine et la pédagogie.
The course have a good vision of the market, and can give to the student a good strategy to follow the career.
Maixent
September 22, 2022
Bonne introduction à la cybersec. Le support de cours gagnerait à être amélioré (par exemple, du texte sur des fonds comportant des images, c'est pas top! Et il y a aussi un chapitre dont le contenu a été répété (donc, il manque le contenu d'un chapitre)). Mais les informations présentées dans ce cours sont intéressantes et très importantes pour les débutants en cybersec.
I enjoy the course, I found classes interesting and helpful, the lecturer approach is great, he uses real life examples what helps me understanding and implementing the knowledge in the right area of my work.
The Course is very much helpful & Informative for anyone who are Determine to Start a career in Cybersecurity. Thanks a lot to it Trainer...
I'm blown away and felt I should have applied for the course earlier than now. But as they say, it's better late than never.
Excellent topics especially for those who are starting out in information security and also for those who needs a refresher in Cybersecurity.
Thanks very much. I am not a tech person, so this course helped me in understading a lot of things that really matter on the studied subject.
Great course about basic concepts of modern cybersecurity. I recommend it to all who doesn't know where start to learn this discipline.
This course were very interesting. I really enjoyed following this introduction. It's show me a lot of basic things i neeed to know. I'm able to discuss about business cybersecurity which is the main goal.
This was a great introduction to Cybersecurity for Business. It taught me the fundamentals and prepared me to take future courses. The instructor's video's are clear, organized and the examples he gives from work are practical and memorable. Thank you for teaching this topic so clearly.
Coupons
| Submit by | Date | Coupon Code | Discount | Emitted/Used | Status |
| --- | --- | --- | --- | --- | --- |
| - | 5/3/2022 | 566539A7A99C56A70BF0 | 100% OFF | 1000/961 | expired |
| Angelcrc Seven | 5/4/2022 | CE88A1AE7D5E8CA5D627 | 100% OFF | 1000/864 | expired |
| - | 1/20/2023 | 5EF89F166FE1B818B9B7 | 100% OFF | 1000/965 | expired |
| - | 1/30/2023 | A7B6FFEBF1C00329BEE5 | 100% OFF | 100/67 | expired |
| - | 2/1/2023 | D4D572A49A08F496D154 | 100% OFF | 1000/957 | expired |
| - | 2/1/2023 | E845510CE7E5C2738AC6 | 100% OFF | 1000/962 | expired |
| - | 2/1/2023 | 88CAAB576CD45085BFF7 | 100% OFF | 1000/977 | expired |
Charts
Price
Rating
Enrollment distribution
2/27/2022
course created date
4/20/2022
course indexed date