تعلم CSS3 من الصفر
تعلم لغة ال CSS3 باللغة العربية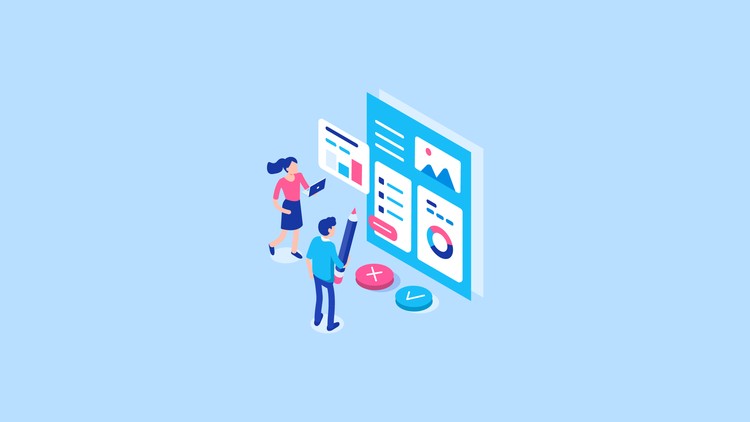 Description
هذه الدورة المفصلة في المستوى الاول من جافا سكربت حيث افترض الشخص الذي امامي لا يعرف اي شي عن عالم تصميم الويب، ستتمكن من خلال هذه الدورة من الدخول الى عالم الويب
لا تحتاج الى اي مؤهلات للدخول الى هذه الدورة ،تتميز هذه الدورة بأنها مفصلة ولكن ليس فيها تشعبات وتفاصيل غير اساسية
Content
CSS3
Where to Put
Colors
Background
Borders
Margin, Padding
Text, Font
Links
Inline, Block and Float
Lists
Tables
Combinator
Pseudo Elements
Opacity
CSS3 Advance
Dropdown
Image Gallery
Form
Website Layout
Grid
Gradient
Responsive Part:1
Media Queries: Part:2
Transition, Transform
Animation
SVG
Flex Box
Text Format, Comments
Reviews
Thank u for all this hard work. now css is easy to me that's back to u d m confused to learn another language from u ty t?❤️?
رهيب وجد بتستاهل كل الدعم.. بنصح بهاد الكورس بشدةة وفي كورس قبله HTML وجافا سكريبت بعده لازم الكل ياخدهم. يعطيك الف عافية
Soufiane
December 15, 2020
Amazing Course , it's full of important informations I took many courses both free and paid and no one was covering all the details like in this course .
This course was very useful and helpful to me. I learned in it (css3) from zero and the teacher is very excellent.
Coupons
| Submit by | Date | Coupon Code | Discount | Emitted/Used | Status |
| --- | --- | --- | --- | --- | --- |
| - | 4/30/2020 | BB6BCCD | 100% OFF | 40000/3566 | expired |
| - | 6/26/2020 | 8036EAEFDB554 | 100% OFF | 40000/2832 | expired |
| - | 12/10/2020 | 3DAC487332D1FA7E942F | 100% OFF | 40000/2507 | expired |
| hamzaanas492 | 6/19/2021 | 7730FB513EB46099116E | 100% OFF | 40000/2901 | expired |
| - | 8/29/2021 | 2495C8F6A9E0AC803BD5 | 100% OFF | 40000/1447 | expired |
Charts
Price
Rating
Enrollment distribution
7/26/2019
course created date
11/22/2019
course indexed date