CSS Masterclass
The complete beginners guide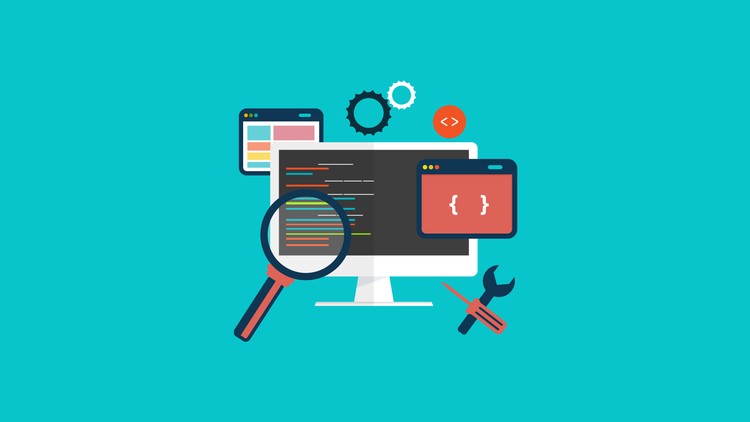 What you will learn
Students will have the knowledge and technical understanding as to building modern, responsive websites using the latest CSS technologies
Learn the fundamentals and theory of the CSS language and related tools
Understand CSS frameworks like Twitter Bootstrap
Understand CSS values
Understand the box model and HTML element 'Tree'
Understand element 'relationships'
Description
CSS stands alone as the most important technology when it comes to 'styling' web pages. CSS is not a tool, framework or some form of development library. It is one of the backbone technologies that powers the web alongside HTML and Javascript.  In short, html focuses on the structure of the web page document, javascript the interactivity and dynamic behavior; CSS is all about the design of web pages. Web design continues be transformed for the better with each iteration of the CSS language.  Why? Because with it, you can design beautiful, modern and responsive websites. CSS and it's latest version allows designers and developers the ability to create industry leading websites. 
In this course, I help you to get off the ground running with CSS. We'll talk not just about how things work in CSS but why. We'll look at some of the intricacies of the language and then some working examples as to how to work with css properties and values. Opposite to other courses on CSS, this course does not explain how to create certain CSS/HTML implementations like fancy headers, nav-bars etc... Why? Because the focus is on the fundamentals. 
The lessons in this course will help you gain a solid foundation in CSS and will help you further your studies in all aspects of CSS whether that be frameworks, layout techniques, responsive web design, media etc.. 
TOPICS we'll discuss: 
SELECTORS
HTML ELEMENT "TREE"
THE 'CASCADE'
INHERITANCE
THE ALL IMPORTANT "BOX MODEL"
FLOATING 
FRAMEWORKS 
AND MUCH MORE.......
This course is very much the course I wish I'd had when I began my career in web development years ago. I built this course for that student in mind. 
It is my hope that you too will join and benefit from this course all the same! 
Content
Introduction - Laying the groundwork
Welcome!
Getting Set Up
Brief History of CSS
The Basics
The Basics - 'Targeting Elements'
The Basics -'Selectors'
The Basics - 'Id Selectors'
The Basics - 'Group Selectors'
The Basics - 'Descendant Selectors'
'Descendant Selectors' continued
'Descendant Selectors' Example
Additional Selectors in CSS
Pseudo Elements & Classes
Pseudo Classes
Pseudo Elements
CSS Core Fundamentals
Intro To
CSS Box Model
CSS Box Model - Continued
Box Model Properties
Quick Detour - CSS Values
Box Model - Adding "values to our properties"
Box Model - Adding "values to our properties" - Continued
Box Model - Applied Margins & Padding
Box Model - Applied Margins & Padding - continued
Box Model - Giving our 'divs' structure
Box Sizing - Calculating total Box Size
CSS display: block, inline, inline-block
CSS Core Fundamentals part II - Inheritance & the Cascade
Inheritance
The CSS cascade
Calculating Specificity
Cascade/Specificity example
Web Page Layout in CSS
Introduction
Static Vs Dynamic Layouts
Static Layout - Explained
"Floating" elements in CSS
Float Explanations
Floats - Clearing & the Clearfix:
Positioning in CSS
Positioning 101
Using Position
Effects of Positioning
Position: Relative
Relative Positioning example
Fixed Positioning
Positioning - tips and suggestions
Laying out our Blog post
Introduction
Quick Detour: Formatting Text
Formatting text - continued
Custom Fonts - Things to know
Using our Custom Fonts
Using Google Fonts
Laying out our blog post - Explained
Responsive Web Design
Introduction
Responsive Web Pages - Goals
Properties related to RWD
Media Queries
Staying Flexible
RWD CSS - explained
Div Section - Explained
Analyzing 'medium' stylesheet
Analyzing 'small' stylesheet
Understanding CSS Frameworks
Introduction
'Grid Systems'
Grid System vs CSS Grid Layout
Bootstrap - Getting Started
Downloading Bootstrap
Understanding the Bootstrap Site
Bootstraps Grid Inner-Workings
Bootstrap Classes
Laying out our web page with Bootstrap - explained
Webpage Design - Tips
Final CSS Properties
Backgrounds in CSS
Background Positioning and specifics
Background Size
Background Attachment
Miscellaneous - Gradients
Final Thoughts.. Thank you!
9/5/2017
course created date
12/12/2021
course indexed date