Public Relations: Crisis Communications Oil and Gas Industry
Public Relations: Oil/Gas/Chemical executives will learn step-by-step what to do with the news media before a crisis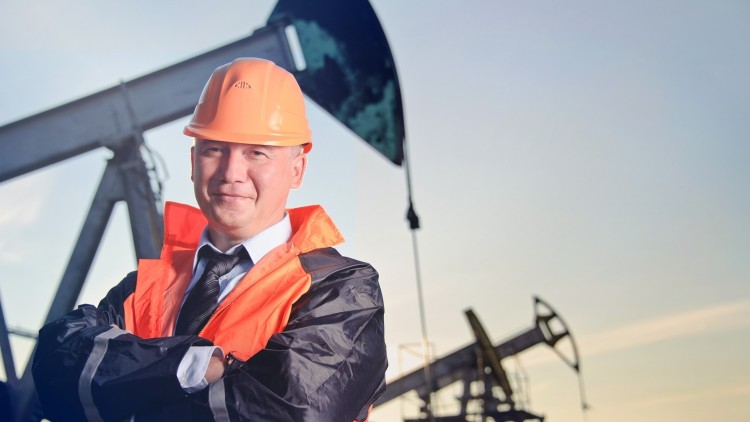 What you will learn
Maintaining your reputation during a crisis
Looking confident and comfortable during a news conference
Framing crisis messages
Answering tough questions from reporters
Speaking in sound bites
Rehearsing for crisis communications events
Developing a crisis management plan
Description
Public Relations: Imagine the worst: an explosion or leak has hit your operations and now the news media are swarming around you. But now imagine yourself looking poised, facing the toughest questions and getting the exact messages and quotes you want into the final news stories. You will not become another Tony Hayward!
This course is for oil and gas industry executives who may have to face the media during a Public Relations crisis. You will learn exactly how to look comfortable, prepare messages, answer questions and speak in sound bites. You will learn how to avoid disastrous sound bites and off message quotes that have cost other energy companies billions of dollars in market cap in the past. You will be prepared to face the media in the future if and when you suffer a Public Relations crisis.
The BP Gulf disaster cost that company tens of billions of dollars in market cap, in part, because of how poorly their executives handled the media during this Public Relations crisis. You can learn from their mistakes.
TJ Walker has conducted media training and Public Relations crisis communications training workshops for oil and gas industry executives from the Middle East to Texas to around the world. He will give you real world examples of exactly what to do and not do during a crisis.
If a disaster hits your refinery, tanker, or well, the whole world is going to see it. The media will come calling. You must have good answers to fair questions. "No comment" will be interpreted as the guilt of negligence and environmental lawbreaking. And bad answers will generate headlines around the world, especially if you claim that you "want your life back!"
You can't control all events surrounding a crisis and you can't control the media's questions, but you CAN control your message, your answers and your sound bites. If you are an energy executive, you owe it to yourself, your career and your company's brand to sign up today for the Crisis Communications Training for Oil and Gas Executives Course.
A crisis could hit your oil and gas industry or energy operations today or even tonight at Midnight. don't let another second go by without preparing yourself for the media that might soon surround you.
There is a 100% Money-Back Guarantee for this Public Relations course. And the instructor also provides an enhanced guarantee.
Here is what Udemy students say about this course:
"Educative, and I wish all engineers take this course" Obeng Yeboah Paul
''This has been a wonderful and detailed learning experience into the world of crisis communications. Thank you for the detailed structures and planning advice.'' Gary Potgieter
This Public Relations course is ideal for anyone searching for more info on the following: public relations - pr - public relation - press release - communications - public relations course - public relations strategy - public relations: media crisis communications - press release writing - media relations. Plus, this course will be a great addition to anyone trying to build out their knowledge in the following areas: crisis management - media training - reputation management - nonverbal communication.
Content
The Crucial Steps in Planning for a Crisis
Make Your Next Crisis Get Smaller NOW - Public Relations​
How to Have a Convincing Message
Secrets of a Successful Crisis Message
A Media Message Answers all Basic Questions - Public Relations​
Media Messages Must be Interesting to Reporters
Media Messages Must Resonate with Media Audience
Assignment: Testing Your Communication To Make Sure It Works.
Exciting New Update to this Course
Your Media Message Needs to Benefit You
Three is the Perfect Number of Media Messages
Media Messages using a Venn Diagram
Have a Positive Media Message - Public Relations​
Add Quantifiable Results to Your Media Message
What Problem are you solving? Media Message
Answering Questions and Holding Press Conferences
How to Answer Questions
More basics on How to Answer Questions in a Media Interview
Biggest Blunders to Avoid
Answer One Question at a Time
Keep Your Eyes on Your Message Points
Do Not Repeat Negative Words from a Reporter
Tell Reporters 'I Don't Know'
Always Be Moving toward Your Message Points
Give Brief Answers to Tough Questions
Aim for All Three Messages In Every Answer
Re-Write the Reporter's Questions in Media Interviews
Don't Add One more thing at the End of the Interview
Don't try to Control the Interview
Sound Bites and Quotes
Oil and Gas Sound Bites
What is a Sound Bite?
Sound Bites: Bold Action Words
Sound Bites: Reporters Love Cliches
Sound Bites: Emotion
Sound Bites: Give Specific Examples
Sound Bites: Absolutes
Sound Bite Tools: Attacks
Sound Bite Tools: Humor
Sound Bite Tools: Rhetorical Questions
Sound Bite Tools: Analogies
Sound Bite Tools Pop Culture References
Three Easiest Sound Bite Tools
Reflections on Sound Bites
Final Preparations
How to Rehearse in 60 Seconds or Less
How to Improve with Criticism
Conclusion and Final Tips
Housekeeping Matters
Before We Start, Here is the #1 Tip to Improving Your Communication Skills
Who is TJ Walker?
Your Questions Will Be Answered Here
7 Steps For Getting the Most Out of this Course
$10,000 Guarantee This Course Will Make You a Better Communicator
Time to Give TJ a Piece of Your Mind
If You Like to Learn by Reading
Update - You Should Get on the TikTok App Now
Bonus Section
The Epic Crisis Communications Disasters of BP
Lecture from Liaqat Amin Satti
Media Training A to Z
Media Training Success
1001 Ways to Wow the Media
Here Is How You Can Get your Certificate of Completion for this Course
Final Bonus Lecture: Huge Discounts on Other TJ Communications Courses
Reviews
one of the best courses regarding of how can we manage fully and interact quickly with crises situation.
This has been a wonderful and detailed learning experience into the world of crisis communications. Thank you for the detailed structures and planning advice.
Very good advice about how to deal with the media in the initial stages of a catastrophic incident - I couldn't agree more
The course meets my expectations. A written workbook or a coursebook designed and digested for this specific course would have been helpful. Though TJ does provide several of his books free of charge, which can be downloaded right here. Also the quality of video and sound may have been better (they both seem a little bit outdated). However, for this price it was a useful course. Although I am very familiar with most concepts listed here, it is always beneficial to get through them once again.
Nicholas
December 23, 2019
Excellent course! I thought it was great preparation for job interviews as well. I also liked the downloadable books too!
This is a great course if you are ever the person that has to sit on the hot seat and act as a spokesperson for a company or organization (or just for yourself). Lots of great information that walks you through how to handle the tough questions and how to "pivot" to keep getting YOUR intended message across without getting sidetracked by a reporters questions. Content is comprehensive, production quality good and the instructor's delivery was interesting to watch. Highly recommended.
This is and excellent course for anyone that has to talk to the media, crisis or not. The lessons were concise and clear with easy to grasp points and instructions on how to use them. I found it to be very helpful!
Coupons
| Submit by | Date | Coupon Code | Discount | Emitted/Used | Status |
| --- | --- | --- | --- | --- | --- |
| - | 8/14/2020 | B80A616E1A63736328DF | 100% OFF | 40000/2604 | expired |
| - | 11/16/2020 | F17ED7E45F533E2969A3 | 100% OFF | 40000/2048 | expired |
| Angelcrc Seven | 9/24/2021 | 8E5F01544EC648F99704 | 100% OFF | 40000/1397 | expired |
| - | 7/19/2022 | D77493269815CBE5B360 | 100% OFF | 1000/887 | expired |
| - | 11/9/2022 | 9651987C0A155693CA68 | 100% OFF | 1000/798 | expired |
| - | 11/15/2022 | ABBBC30E92E40CD0902E | 100% OFF | 1000/342 | expired |
| - | 11/28/2022 | E93E82A45CC4A929C394 | 100% OFF | 1000/652 | expired |
| - | 12/6/2022 | 2BCD0E2449CD50603515 | 100% OFF | 1000/701 | expired |
| - | 12/17/2022 | THANKS121 | 100% OFF | 1000/583 | expired |
| - | 12/29/2022 | 94E0DC959C9AE6632CA2 | 100% OFF | 1000/149 | expired |
| - | 1/22/2023 | 642BB8FE645064EDCAB5 | 100% OFF | 1000/284 | expired |
| - | 1/31/2023 | AB7D595D4E342C1B799D | 100% OFF | 1000/303 | expired |
| - | 2/4/2023 | THANKS004 | 100% OFF | 1000/464 | expired |
| - | 2/28/2023 | 406A87C0CFF06AF70631 | 100% OFF | 1000/146 | expired |
| - | 3/29/2023 | THANKS27 | 100% OFF | 1000/454 | expired |
| - | 4/1/2023 | CAE88BF5581980D6153D | 100% OFF | 1000/206 | expired |
| - | 4/5/2023 | THANKS044 | 100% OFF | 1000/175 | expired |
| - | 5/12/2023 | 6027917A28DBD2702B8D | 100% OFF | 1000/146 | expired |
| - | 5/19/2023 | C075FDEAF90E959F4483 | 100% OFF | 1000/110 | expired |
| - | 5/27/2023 | THANKS005 | 100% OFF | 1000/336 | expired |
| - | 6/30/2023 | 164E2CDFAD8B4D42155F | 100% OFF | 1000/198 | expired |
| - | 7/26/2023 | 42D9AD2C711B5600964B | 100% OFF | 1000/268 | expired |
| - | 7/31/2023 | E4BCB66E8252B925E968 | 100% OFF | 1000/172 | expired |
| - | 8/10/2023 | 1262756998B5B1DA75C8 | 100% OFF | 1000/124 | expired |
Charts
Price
Rating
Enrollment distribution
9/5/2014
course created date
8/14/2020
course indexed date